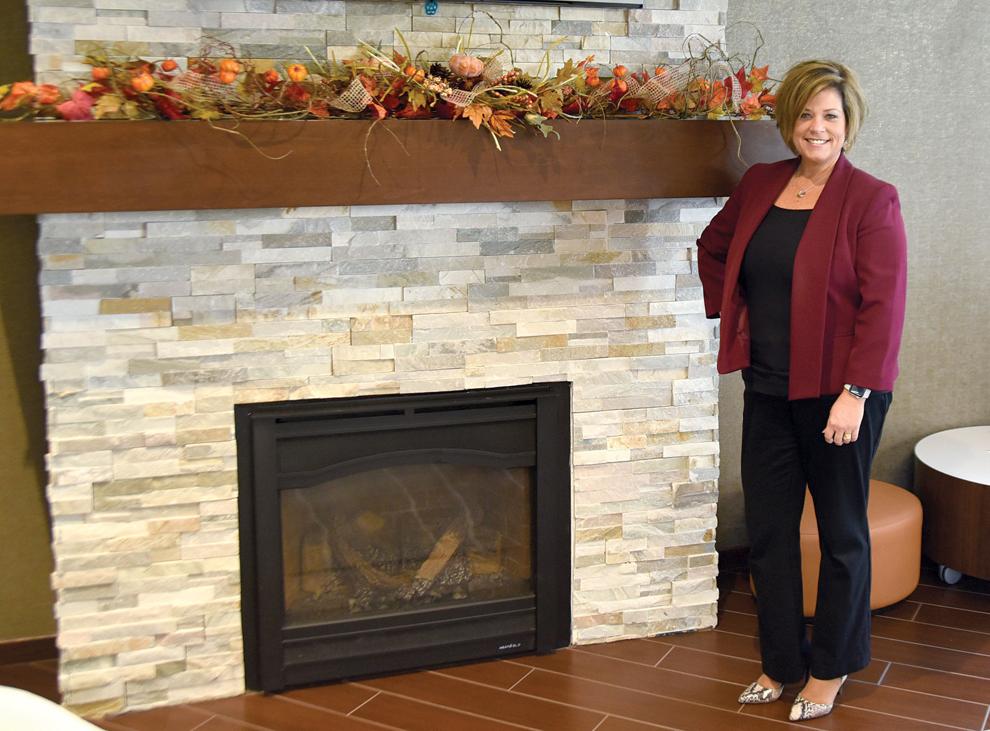 MICHELLE GROSS didn't have to search far to find a role model in the banking business.
To her, State Bank of Bement President Art Wilkinson was better known as "dad."
"My dad was tough but fair, confident but not egotistic, always willing to teach no matter how busy and instilled in me that everyone matters," she says.
Like her Bement Hall of Famer father, Gross is Bement through and through — high school class of '88, one-time school music/band teacher, former village trustee and 24-plus-year State Bank of Bement employee.
The woman of many titles — executive vice president, chief operating officer, director and community president of the bank's Monticello facility — took time out to answer a few questions from Editor Jeff D'Alessio in the 45th installment of our weekly speed read spotlighting leaders of organizations big and small.
---
My single favorite moment of all-time in this job was … the first loan I made all by myself.
I remember it was a young person getting their first vehicle and they were super nervous. That's when I got hooked on helping people realize their dreams. Whether those dreams are big or small, helping people through the process is still one of my favorite things to do every day.
The hardest things about being a leader are … delegating and patience.
The worst job I ever had was … walking beans by myself with a farmer friend of my Dad's. I think I was probably 13 and only lasted a half of a day. When I went home for lunch, I didn't go back.
We had to wear jeans and a long-sleeve shirt in the field and it was hot; I got soaked and I did not like it at all. I think I made 50 cents more than I did babysitting and I was perfectly happy going back to babysitting.
My philosophy on meetings is … they are useful as long as they serve a purpose and elicit active participation.
I can't live without … my family and my calendar on my iPhone.
My one unbreakable rule of the workplace is … be honest.
The biggest business risk I ever took was ... opening our branch in Monticello. It has been great as we gained some great new employees and have been able to expand our footprint into another wonderful community and meet some great people.
The last luxury in which I indulged was … reading an entire fiction book on the last flight I took a few weeks ago.
I'm up and at 'em every day by … 6 a.m. A little later on weekends.
My exercise routine consists of … walking my dog, Kane, for about 45 minutes each day.
The most beneficial college class I took was … English 101 at Western Illinois University. It was the first completely electronic class at WIU, with all papers done on the computer.
I loved doing everything on the computer and never went back to paper again.