Beyond the Boardroom: White Heath Elementary Principal Emily Weidner
Editor Jeff D'Alessio's weekly chat with a local boss about leadership, management style and more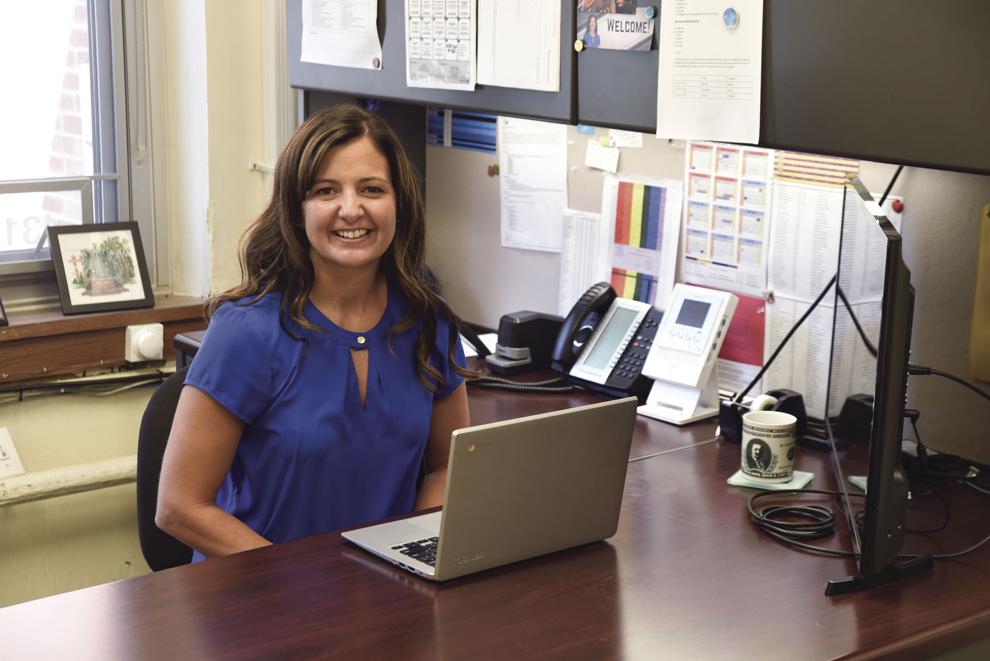 Pop quiz: In the decade of the 2010s, exactly one public school in the area was honored with National Blue Ribbon status by the U.S. Department of Education. Can you name it?
(Hint: It's located in an unincorporated Piatt County town of around 300, led by an alumna and part of a five-school district that got all "exemplary" or "commendable" comments on its last state board of education report card).
The correct answer: White Heath Elementary, the Monticello district school for second- and third-graders with one of its own — EMILY WEIDNER — for a principal.
Her 13th year in charge has been more challenging than most, with a global pandemic impacting virtually every aspect as school as she knew it, from shorter days to mandatory masks.
"My staff has adapted very quickly to new styles of teaching and learning and we are getting better at this new version of school every day," Weidner says. "Although I'll be very glad when school can get back to normal some day, I do think that the pandemic has made us all better educators. There is always a silver lining."
The Monticello High grad, rural White Heath native and former Rantoul High dean of students took time out to answer a few questions from Editor Jeff D'Alessio in the 43rd installment of our weekly speed read spotlighting leaders of organizations big and small.
---
My philosophy on meetings is ... if it can be taken care of in an email, there is no need to have a meeting about it. Time is our most precious resource, so I try not to waste it.
My one unbreakable rule of the workplace is ... do what is best for kids.
The worst job I ever had was … detasseling corn when I was 13.
I got on a school bus at the Mahomet Super Pantry while it was still dark out. I rode the bus with kids I didn't know out to fields east of Urbana somewhere. Then we walked through muddy, stagnant water all day.
My dad was very proud to be sending me off to work in the field and build character. I was not thrilled.
In high school and college, I worked as a lifeguard and a waitress, and I really enjoyed both of those jobs.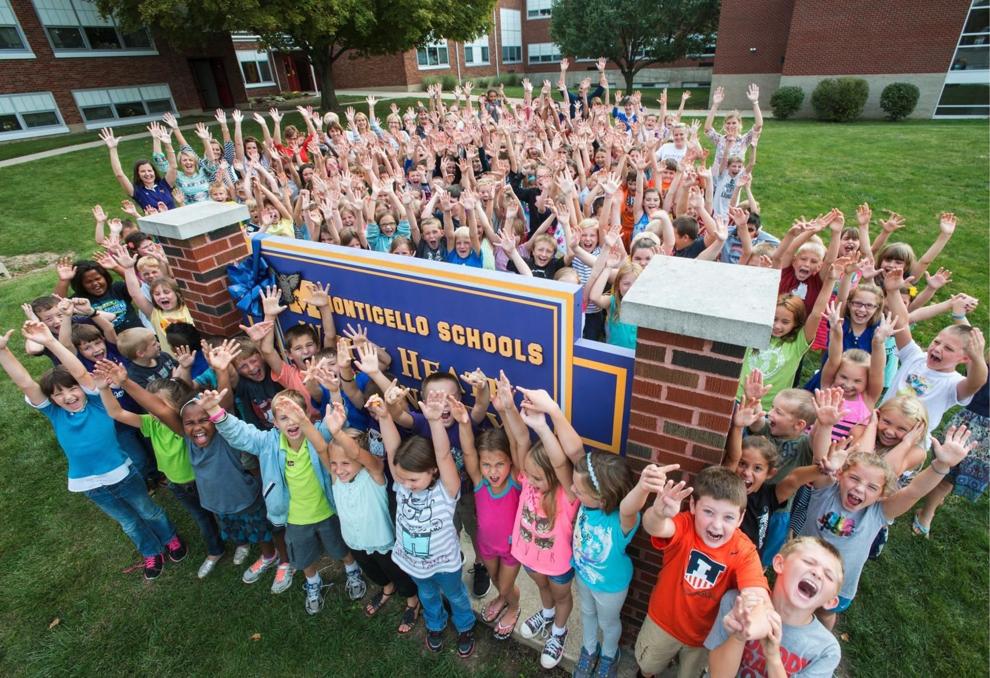 When it comes to my single favorite moment of all-time in this job … I can't narrow it down to one. I am constantly laughing with the teachers about things that happen with the kids every day.
One specific memory that comes to mind is the year that we had an assembly with the Illini football team. We had a touchdown dance contest with the football players as judges. Teachers and students participated and we had an absolute blast.
I can't live without my ... family. We have a lot of family in the area and nothing is more important to me.
The hardest thing about being a leader is ... balancing work and home life.
As for the last luxury in which I indulged ... we planned a trip to spring training in Arizona for spring break of 2020. We had Cubs tickets and tickets for two concerts.
It was going to be great, but COVID cut the trip short. There were no concerts or baseball games — just a very long, unplanned drive home in a small rental car.
My role models are ... my parents. They taught me the value of hard work through their example.
I'm frugal in that … my staff would say that I am frugal, but my husband would not agree. 
I'm up and at 'em every day by ... 4:30 a.m.
For exercise … I go to KMC Active, which used to be Crossfit, in Monticello. Shoutout to the 4:30 crew.
The most beneficial college class I took was … School Finance at the University of Illinois with (Monticello Superintendent) Dr. Vic Zimmerman in 2004.
I'm not just saying that because he's my boss. I think that is how I eventually got hired to be a principal in Monticello, so it definitely changed my life.