Stone Creek Golf Course to close at month's end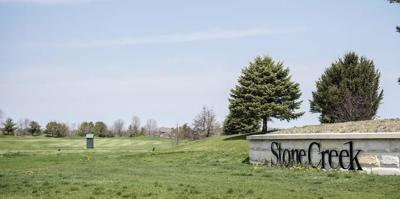 Click here to drop a question into Tom's Mailbag
URBANA — The Stone Creek Golf Course is closing and plans are being made to redevelop it.
The Atkins Group made the announcement Monday.
"It is our plan to close Attie's restaurant on January 17th and the Stone Creek Golf Course and Pro Shop on January 31," the company said in a news release.
The company cited "waning demand for golf, the escalating operating costs, and essential capital improvements" that are needed at the golf course.
"We are committed to the success of the master plan community of Stone Creek, but unfortunately, due the negative financial impacts of the golf business we are no longer able sustain the golf course as a viable business for this area," said Spencer Atkins, director of development for The Atkins Group.
"Consequently, we have done a lot of work in an effort to provide a development solution that will provide more natural green open space, walking trails and other community benefits."
The Atkins Group has commissioned an architectural and land planning firm to come up with alternatives for the Stone Creek community.
The company owns the majority of the remaining vacant land there, it said. Residents there will be able to preview the plan, beginning this spring.