CHAMPAIGN — After 40 years in the collision repair business, Tim Tatman has sold his business and will spend the next year traveling with his wife and co-worker, Donna.
"It was a fun ride, but it's time," Tatman said.
The Tatmans made the decision to sell Tim Tatman's Carstar at 701 N. Mattis Ave. to California-based Caliber Collision.
"I didn't plan to retire this soon," Tatman said. "But the offer they made to buy the business was too good to pass up at this point. My sons (Chris and Matt) will be managing the store. All of the employees, except one, are staying, so everything will be the same except that I won't be there. But my sons will, and so everything will be very much the same. Because of that, I could walk away."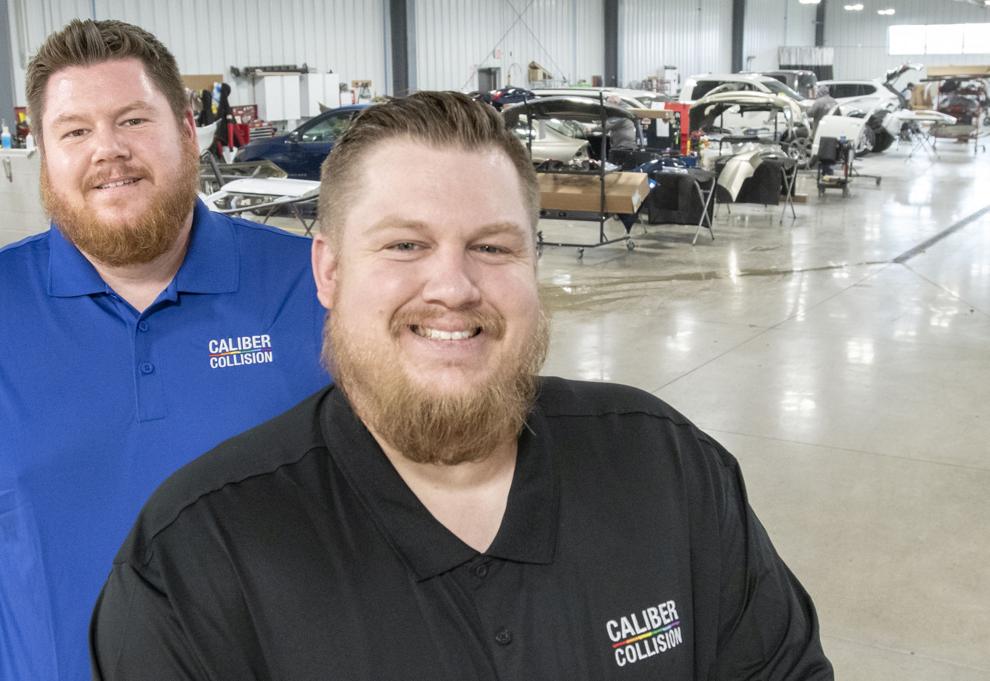 Tatman got into the business when his father, Paul, opened a repair center in 1959. He started working for his dad at a young age, cleaning the facility for 50 cents a week. Tim worked his way up through the ranks and learned every job in the facility before joining his father full time in 1981.
Paul sold his shops in 2006 to Plainfield-based Car Care Collision Centers, and the Tatmans signed an agreement not to use their name on a competing car repair shop.
In 2015, Tatman's Collision Repair Center opened, and Car Care immediately sought an injunction against the name. After Champaign County Circuit Judge Jeffrey Ford said Tatman shouldn't use his name with the words "collision" or "repair," he changed the name to Tim Tatman's Auto Body.
Car Care wasn't satisfied, and Ford ruled that Tatman couldn't use his own last name in the business name, but he could say his shop is owned by Tim Tatman.
His shop was called "Tim's Auto Body" but in 2019, partnered with Carstar and re-opened as Tatman's Carstar.
"The public stood behind me through all of that," he said. "The employees did, too. I have been very fortunate to have great people work for me. People that care and that have the same vision as I do as far as customer service and quality of work."
When Tatman closed his shop Dec. 10, there were 36 employees.
"The customers have been great, as well," he added. "They still came to me even through the times the Tatman name wasn't on the business. But we got through it with using good customer service and our quality of work. People found out about us through the stories in The News-Gazette and by word of mouth. It really grew fast and grew faster than I thought it would."
Founded in 1997, Caliber has grown to 1,300-plus centers nationwide and features a full range of automotive services. Calls to the shop were referred to company headquarters. Messages left were not returned.
Tim said he is looking forward to traveling with Donna. The couple just bought a motorhome to hit the road.
"We are getting ready to go to Florida for three months, and then we are going to travel for a year," he said. "From there, I will figure out what I want to do."
Donna was a bookkeeper for the shop.
"When we first started, it was just her and I up front," he said. "As we got bigger, she went full time, and we made her an office at the house. She was right there with me the whole time. She was such an important part of what we did."
Tatman said he is looking forward to retirement.
"We are starting a new chapter in our life, and I am excited to see what God has in store for us," he said. "It's been an amazing journey. We are feeling thankful, and God is good."