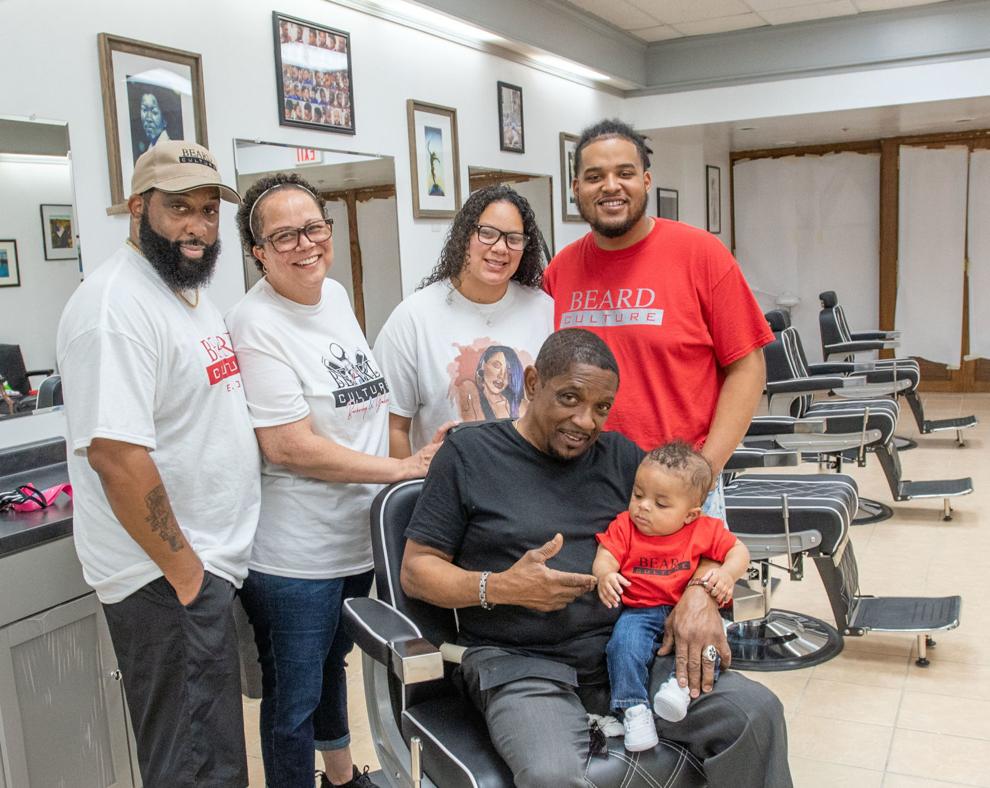 URBANA — For Aush Knox, being a barber is a bit like being an artist.
"The heads are the canvas," he said.
Now Knox is combining his barbering talents and his longtime interest in art all in one new place — Beard Culture Barber Shop and Gallery, opening June 1 in Lincoln Square, Urbana.
There will be a soft opening at the shop and gallery from 4 to 6 p.m. Sunday.
The opening will feature the artwork of Knox's dad, Jessie Knox, and a close family friend, the late Alonzo "Beets" Mitchell.
Knox, a graduate of Urbana High School and Eastern Illinois University, has worked for both Urbana and Champaign school districts, has been a teaching assistant and coach and left the Champaign school district after serving as its director of after-school programs.
He went to barber school in 1999. One of his sons, Ausharra Knox II, is also a barber, and both father and son previously worked for the former Rose and Taylor barber shop in Champaign.
The name of the new shop and gallery reflects the popularity of beards, Aush Knox said.
"Watching the man's beard has become a phenomenon, everyone wearing beards," he said. "I noticed we're kind of like a fraternity of sorts. You see other guys with beards and acknowledge each other."
A guy with a considerable beard who specializes in grooming beards, Knox said he and his wife, Tanaca, have also had their own Beard Culture apparel line featuring T-shirts, hoodies, headgear and beard butter.
The apparel line has been growing, Knox said, and "we wanted to piggyback the barbershop off that."
That merchandise is sold locally and online at beardcultureapparel.com.
The artwork in the shop gallery, which features Afrocentric oil paintings and pencil and ink pieces, will be both on display and for sale.
The barber shop part of the business will be open by appointment, which can be booked via the Booksy app. Knox said he's looking to hire another barber and a stylist expert in braiding and dreadlocks.
Aush Knox, a father of six, said this new business venture is a family business.
"I just went from kind of doing the corporate thing to betting on myself, and betting on family," he said.
More from Knox: He and a friend, Ken Jenkins, do a barbering podcast called "I Cut My Way Out."