Beyond the Boardroom: Build Equinox President Ben Newell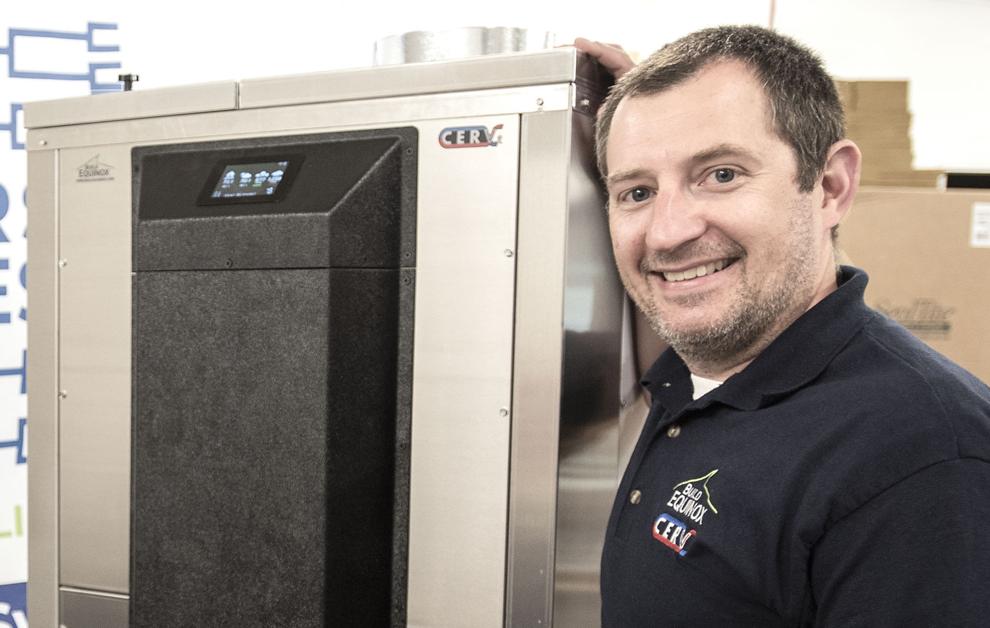 Growing up the son of a distinguished member of the UI's mechanical engineering faculty, BEN NEWELL knew what he'd study — and where he'd study it — long before enrolling at Illinois.
But this son-following-dad's-footsteps story didn't end when Ben graduated with a bachelor's in mechanical engineering 19 years ago.
Ty Newell isn't just Ben's mentor/dad; he's also his partner in two successful, green local ventures — Build Equinox, which "develops technologies for sustainable, healthy and comfortable living," and Newell Instruments, a research and development engineering corporation that specializes in energy conservation, energy efficiency and renewable energy technologies.
Ben, a 2016 Central Illinois Business Magazine Forty Under 40 honoree and 2008 Gies College of Business MBA recipient, took time out to answer a few questions from Editor Jeff D'Alessio in the 75th installment of our weekly speed read spotlighting leaders of organizations big and small.
---
I can't live without ... C-U's food and beverage selection. The variety, skill and creativity of those in our community is amazing.
My philosophy on meetings is ... they should have a purpose. Define the meeting goals and stick to them.
My single favorite moment of all-time in this job happens ... every time a homeowner says how our ventilation system has improved the health and lives of their family.
When it comes to my daily exercise routine ... my marathon/racing days are long gone. These days, an occasional run, but mostly daily family/dog walking a few miles at a time.
I'm frugal in that ... I try to use things up to or past their useful life before replacing.
My one unbreakable rule of the workplace is ... be honest.
The biggest business risk I ever took was ... winding down our engineering consulting business to focus on our consumer product ventilation business. We've successfully fully transitioned and the business is growing well.
The last luxury in which I indulged was ... a 10kW solar array on my house a few years ago. Headed to net zero.
The hardest thing about being a leader is ... balancing the needs of customers, employees, suppliers, partners, reps, etc.
The most beneficial college experience I had was while ... at the U of I for undergraduate mechanical engineering, I actually found the extracurricular activities, which allowed me to apply classroom knowledge, the most beneficial.
Formula Car racing team, robotic competitions, Solar Decathlon, study abroad in Germany and engineering co-op program.
My business role model is ... Carey Smith of Big Ass Fans. I appreciate his path to success and business philosophy in a similar industry.
When it comes to what time I'm up and at 'em every day ... I'm up at 5:30 a.m., but not necessarily at 'em. Increasing light and warmth is most welcome.
The worst job I ever had was ... a college summer gig loading trucks at FedEx. The pay was maybe $8 an hour. Imagine playing Tetris in a sauna.
On a 1-to-10 scale, the impact of the pandemic has been a ... 3. Quite a disruption to schedules and mentally exhausting, but I appreciate those it has affected much more significantly in different ways.