Beyond the Boardroom: Champaign pipe organ maker John-Paul Buzard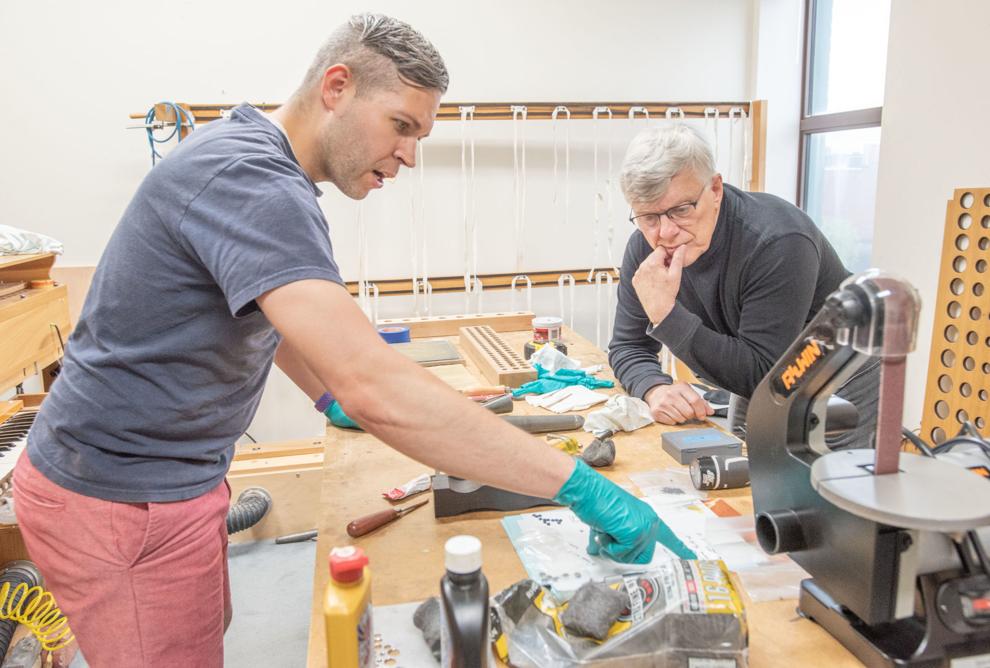 Leadership 101, by world-renowned, Champaign-based pipe organ maker JOHN-PAUL BUZARD:
"When I started my company, I didn't think about becoming a 'leader.' I simply wanted to build the best pipe organs I could, bringing talented people who shared my vision into our extended family. I knew that respect is earned, and so I have always tried to lead by example, treating all our employees as I would want to be treated.
"Forty years later — 32 in our current building on Hill Street — these basics are still the same. Time, significant expansion of our staff and a demand for larger and larger instruments has provided me with more business experience — both good and bad — than I ever anticipated.
"I'm most grateful for the people on our staff who are a part of the Buzard extended family. They are producing some of the best work in the country, whether for small country churches or big-city cathedrals, and they are all fine people with whom I am proud to be associated."
A 1978 UI grad, Buzard's first official title in the business — curator of organs at his alma mater, a role he took on after grad school — remains in the "current experience" section of his resume, 41 years later.
But the husband of Linda, longtime organist and choirmaster at the Chapel of St. John the Divine, devotes the bulk of his time to his bustling business, which he took a break from to answer a few questions from Editor Jeff D'Alessio in this super-sized 79th installment of our weekly speed read spotlighting leaders of organizations big and small.
---

The hardest thing about being a leader is … knowing when it's OK to be "JP" and when I need to be "Mr. Buzard."
Sometimes, leading by example means being "one of the guys," but there are important times when one needs to take executive action as "the boss," even if this action is distasteful or difficult.
I've always believed that when I need to remind an employee of whose name is over the door, it's too late; I've lost them.
Another difficult attribute about leadership is to remain optimistic — and exude confidence to your employees — in situations in which extreme challenges present themselves, and you have not yet found a pathway out of the difficulty.
When the Great Recession strips you of promised — but not yet contracted — work, when an international pandemic shuts your entire operation down for three months, a leader needs to exude confidence and an inner knowledge that all will be well.
After all, you haven't built a business for 30-plus years just to watch it fail now. I've got this phrase which has served me well: "God watches out for fools and organ builders."
I'm frugal, in that … I save yogurt containers for my little basement shop.
I also pick up pennies, nickels and dimes I find on sidewalks and at gas stations, (living by the motto of) "Don't throw that away … we might need it some day."
I can't live without my … 1931 Ford Model A Special Coupe. Her name is "Bunny," named for a dear departed friend who went by that nickname.
She was the engineering librarian at Illinois for more than 50 years, treasurer at our church for ages, a real independent spirit who did not suffer fools or elected officials.
She baby-sat our two children, Stephen and Katie, and taught me how to make the perfect martini.
Bunny — the car — is a rolling goodwill machine. You can be having a terrible day; just driving her and watching the passersby smile, wave and give the thumbs up will brighten any gloom.
And, the Aww-OO-GAH horn is the best part of the car.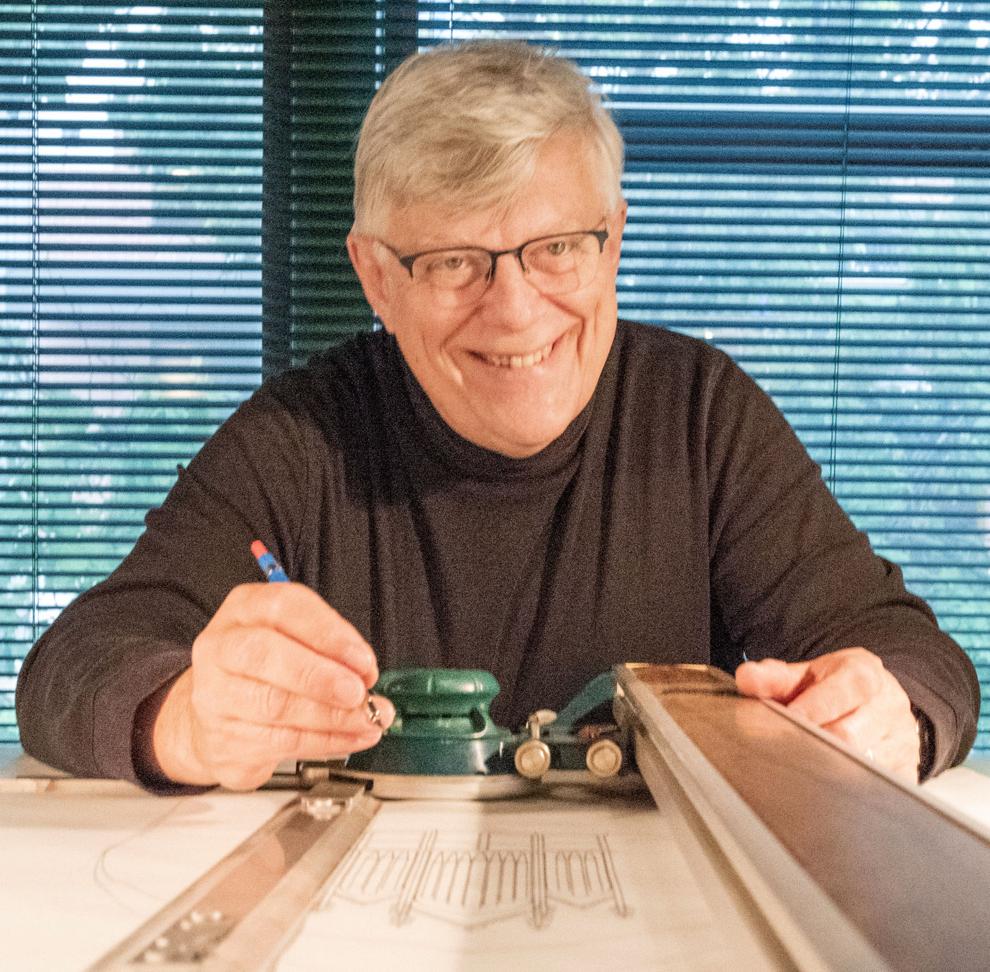 On a 1-to-10 scale, the impact of the pandemic has been a … 5. Because of my wonderful business manager, Jefrey Player, we were able to secure our PPP loans/grants just before the government ran out of money.
We kept all of our employees on the job, even though we were closed; kept paying for their health care and other benefits. No one was laid off or furloughed.
I baked bread and delivered loaves to everyone on the staff in my Model A. Yes, all of our work has been delayed by three months or more, but thanks be to God we have work, and I have the best possible people to do it.
My philosophy on meetings is … they are necessary and can be productive when specific topics require group discussion and decision. Disseminating cut-and-dried information can be done in a memo, but personal interactions are important to convey meaning and nuance.
For example, our company recently purchased a new CNC machine, which will catapult our manufacturing capabilities into the 21st century. Although the decision to purchase one was easy, considering our situation, I felt it was crucial to have all our managers' opinions expressed and concerns heard.
Our production foreman, Mike Meyer, had done all the research on appropriate available machines. Our business director, Jef Player, quizzed Mike and production director Shane Rhoades on the specific component parts this machine would make, and how much human labor would be saved. Our service director, Keith Williams, and his foreman, colleague Dave Brown, contributed to the list of components which this machine could make for service projects. Our tonal department, headed by Fred Bahr and his colleague, Felix Franken, provided information on the pipe-racking systems which the CNC machine could make for their portion of the product.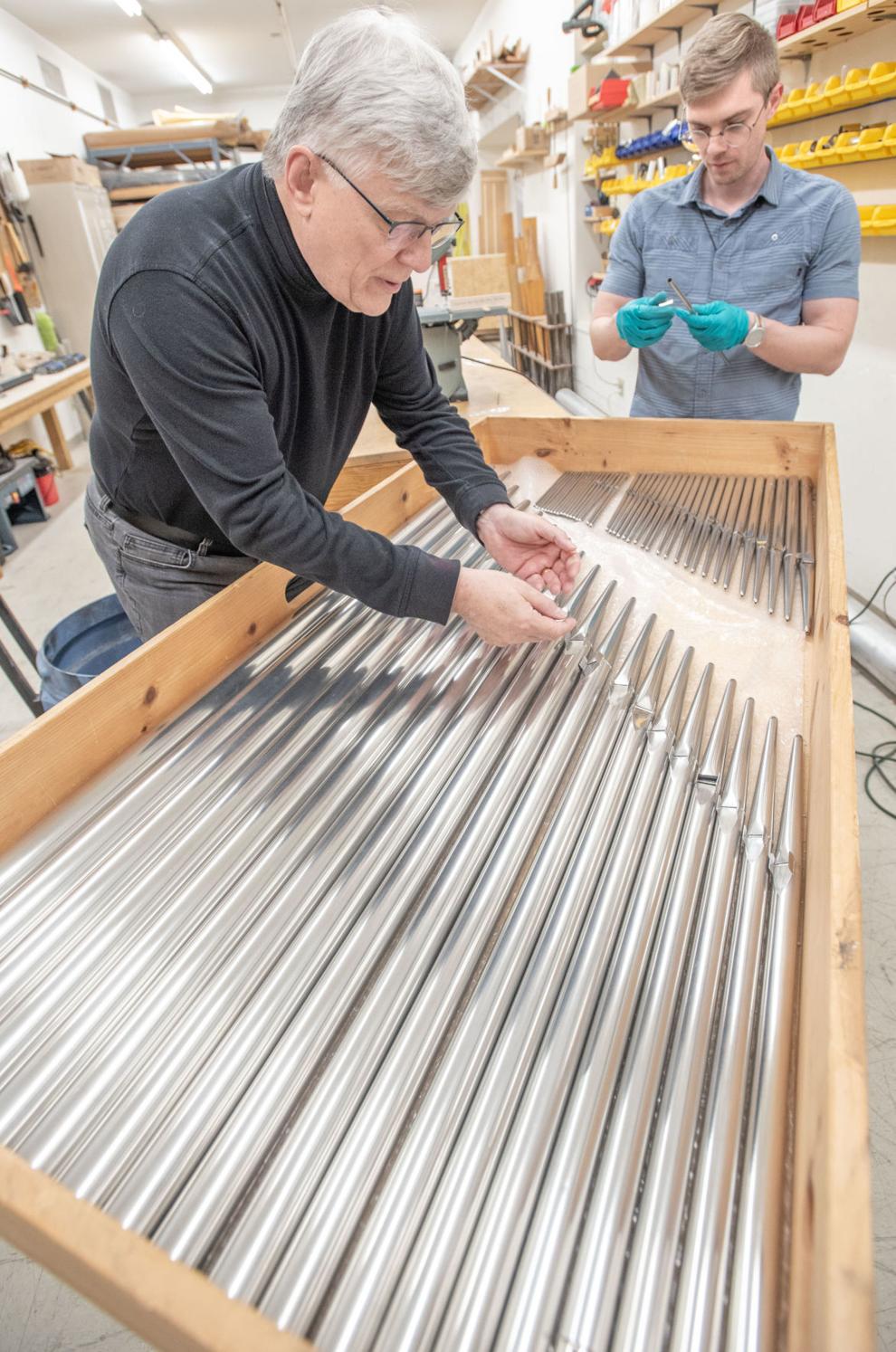 Once everyone had contributed their individual input into the process of purchasing this machine, we met together to outline everything. The result was a smooth and collegial conversation, a clear delineation of who would operate this machine, and where it would be installed in our facility.
Unfortunately, meetings can also become necessary, and often tedious, if there is a person in your organization who either cannot — or chooses not to — remember things, or is not a team player.
Although regrettable, sometimes meetings need to simply confirm decisions previously made, reinforce the limits of one's position in the chain of command and reiterate standing policies.
My one unbreakable rule of the workplace is … treat everyone with respect and dignity.
We celebrate and cherish our diversity. We tailor the work at hand to each employee's individual strengths and skill sets. And, we cross-train everyone so they can learn new skills.
There's no such thing as a "dumb question."
The biggest business risk I ever took was … purchasing the Women's Town Club hotel building at 112 West Hill Street on May 1, 1989 to become my first real organ workshop.
It's paid off. Well, it's not paid for, but the investment paid off.
The most beneficial college classes I took were ... Marketing and Advertising at the University of Illinois in pursuit of a BS in radio-TV journalism; Organ Lessons at Illinois in pursuit of a bachelor of music in organ; and Organ Lessons at Northwestern University in pursuit of a master of music in church music.
My most influential teachers were ... A.J. Strohm, organist and choirmaster at St. Paul's by the Lake Church in Chicago.
— Carille Schnabl, my first regular organ teacher during high school and early college.
— Jerald Hamilton at the University of Illinois, my organ teacher and later my boss when I became curator of organs at U of I.
— Richard Enright, Northwestern's organ teacher for my graduate degree.
— Professor John Hamilton, University of Illinois English Department, 1974. American Literature, especially the poetry of Walt Whitman. The most profound professorial relationship I've ever had.
When it comes to my exercise routine … I try to get to the physical therapy gym three times a week to use their equipment to continue to strengthen my right leg muscles following knee surgery a year ago.
The key word here is I try.
The worst job I ever had was … one summer while working at the National Music Camp in Interlochen, Michigan. I took a side job with a buddy to install some chain-link fencing and a chain-link baseball backstop in a newly developed park about 30 miles away.
We had one day to do this, and, what I didn't know ahead of time was that we weren't given any tools, instruction or supervision — just a roll of chain-link fencing and four immense poles for the uprights.
My buddy procured shovels and ready-mix concrete and we dug, and dug. But we couldn't dig our post holes deep enough because the entire park was covering up a water reservoir, and our shovels hit metal at about 6-foot depth.
With no way to support these massive upright poles and after a grueling day in the hot summer sun — with the job left incomplete — we walked away in disgust and drove back up to Interlochen with an aching body and no compensation for the effort.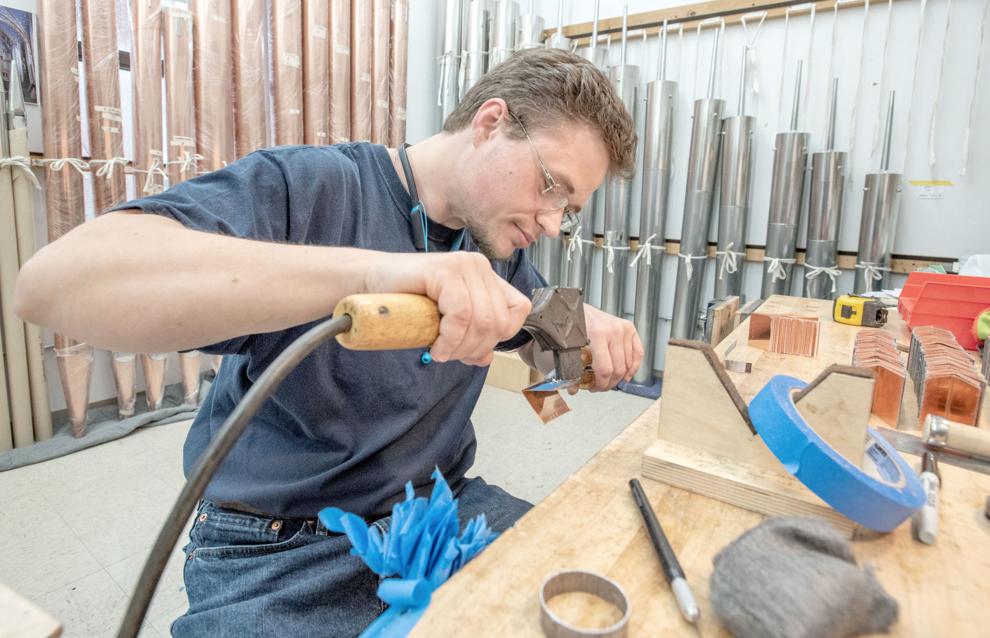 My role models are … Lynn Dobson, recently retired from his firm Dobson Pipe Organ Builders. He took me under his wing in the 1980s and showed me how to design organ cases and construct slider windchests, the mechanical heart of our pipe organs.
His unique organ case designs, and the impressive projects he's been involved with during his career, have inspired me to a great degree.
— The late Henry Willis 4, the last remaining member of the Willis family dynasty of English organ builders. He decided that this young "Colonial" was worth his trouble, and might actually learn something at his feet.
In the 1990s, he gave me the "recipe" for the sound of Willis Organs, but also taught life lessons which can only come from a man who ran away from school to fight in World War II, was supremely confident in himself, suffered no fools and made it a point to be deliberately eccentric.
— My late father, Clifford Buzard; my first choirmaster, A.J. Strohm; and my mother, Mary Buzard. Dad was an Episcopal priest, and it was at his first parish that I became hooked on the pipe organ, the Episcopal (Anglican) Liturgy and its rich musical tradition.
He was a complicated man, as most fathers are. He overcame personal troubles in part because of a loving and patient wife, my mother, Mary, whom I adore and is every bit as much my personal role model for me as dad.
A.J. had been the organist and choirmaster at St. Paul's for 52 years. He sensed my immense curiosity and love of the instrument, gave me my first organ lessons and introduced me to the instrument's physical attributes.
As a young teenager, I succeeded him to become the youngest organist and choirmaster in the Diocese of Chicago, and had the honor of playing his funeral a few years later.
Personally, my single favorite moment in this job happened … when my son, Stephen, who is an organist, was attending a high school organ seminar in the UK and was exposed to many touchstone and famous pipe organs there.
One morning, he called me excitedly as he was playing a particularly historic and beautiful instrument:
"Dad! This organ sounds just like yours!"
Professionally, my single favorite moment in this job happens … every time we finish a new pipe organ, and I get to hear the congregation sing with it. The sound is so thrilling that it's indescribable.
What an honor it is that the organs I've made inspire people in their worship, and that their singing is the outward and audible sign of their inward and spiritual grace.