Beyond the Boardroom: Dogtown Heating, Air & Plumbing's Brad Houchens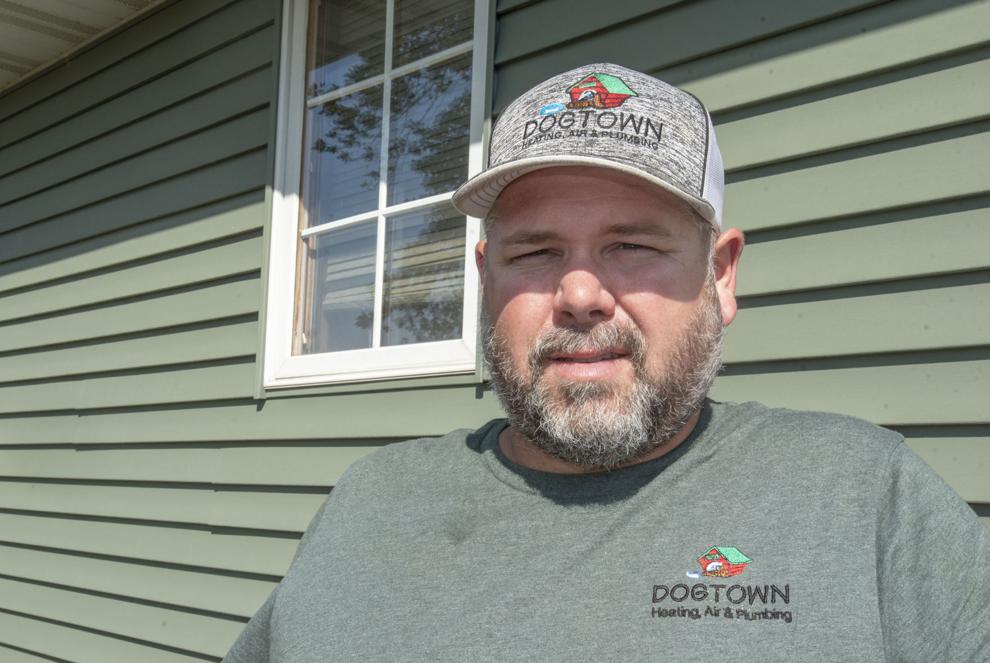 What has grown into a 12-person operation began four years ago as a crew of three: rural St. Joseph's BRAD HOUCHENS and his two business partners, Shawn Luttrell of Rantoul and Jeremy Kopmann of Gifford.
"We'd been co-workers through another business," Houchens says, "and we all bring something different to the table on the business aspect."
And that's the story of how Paxton-headquartered Dogtown Heating, Air & Plumbing was born.
Houchens is more than a small business co-owner. A diehard Cardinals fan (favorite player of all-time: Scott Rolen), he's coached youth baseball on the side for 20 years ("every level — from 8-year-olds to high school age").
The Prairie Elementary, Urbana Middle School and Urbana High grad also farms, living on a small hobby farm with wife Ashley, son Bryson, daughter Brylee, two dogs and, at the moment, four feeder cattle.
Houchens took time out to answer questions from Editor Jeff D'Alessio in the 97th installment of our weekly speed read spotlighting leaders of organizations big and small.
My philosophy on meetings is ... make them short, sweet and to the point. No one likes meetings so make them as harmless as possible.
Maybe include donuts.
The hardest thing about being a leader is ... worrying. I always want to make sure our customers and co-workers are happy.
I can't live without my ... friends and family. Not many people can go at life alone, and I sure cannot.
I rely heavily on my friends and family to keep me going.
My business role model is ... my dad. He got me into the HVAC business — partially unwanted — and has taught me the ropes.
I'm frugal in that ... I dislike inventory very much. We try to stock only what we need to take care of our customers.
We don't need items just sitting on the shelf collecting dust.
My single favorite moment of all-time in this job was ... the acquisition of Dogtown, along with my business partners, Shawn and Jeremy. We have moved from the three of us to a 12-person crew of great people.
My one unbreakable rule of the workplace is ... people before profit. We must take care of our people. Customers and co-workers.
The biggest business risk I ever took was ... buying Dogtown, hands down.
When it comes to the last luxury in which I indulged ... I was just able to order a 2021 Ford F-250.
I'm up and at 'em every day by ... 5 to 5:30 a.m.
As far as my exercise routine goes ... no scheduled exercise, but the job can demand some tough manual labor at times.
I'm fortunate in that ... I've never actually had a bad job. I've been able to take something from every job I've ever had and use it at the next stop.
On a 1-to-10 scale, the impact of the pandemic has ... probably been a 3. I have embraced the times and had more time to hang out with my family.