Beyond the Boardroom: Habeeb Habeeb
Editor Jeff D'Alessio's weekly chat with a local boss about leadership, management style and more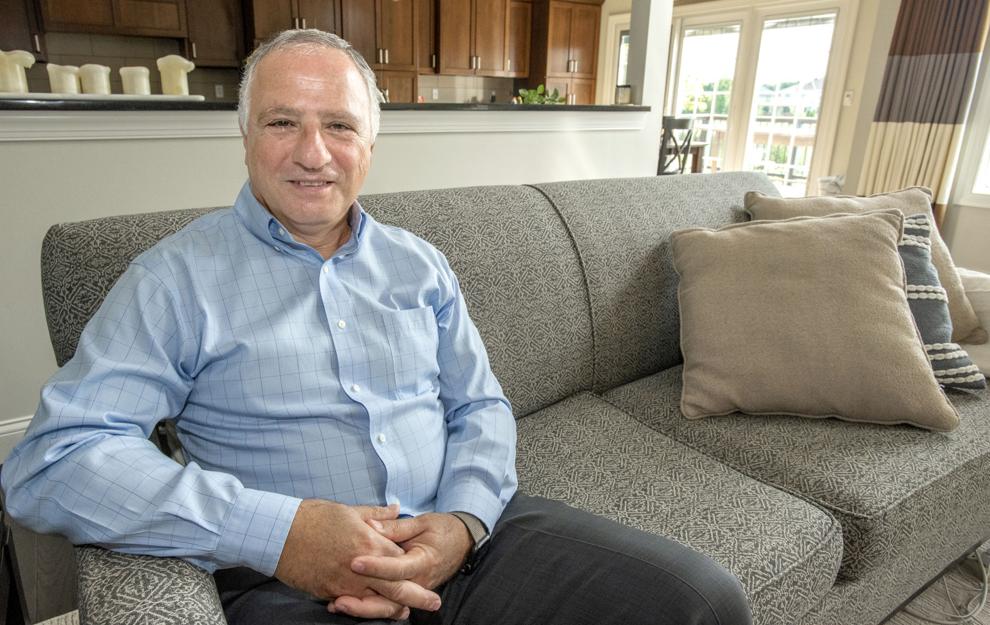 Work-wise, the statewide stay-at-home order took its toll on HABEEB HABEEB's management consulting and public speaking business.
And away from the office? Well, let's just say he's heard worse.
"I adjusted my attitude at the start by forcing myself to have a proper perspective. I told myself that I can survive this lockdown by reminding myself that my parents stayed in a bomb shelter in Beirut for weeks on end during the Lebanese civil war," he says. "If they could do it, so can I. There are many people all over the world in unfortunate situations, and mine was merely an inconvenience."
Through his H-Squared Leadership Institute, the Lebanese immigrant coaches up companies on how to have happier and more productive workplaces, broadcasts "Motivational Minutes" and delivers keynote speeches.
The former head of the Champaign County Republican Party and past president and CEO of Champaign's Benefit Planning Consultants took time out to answer a few questions from Editor Jeff D'Alessio in the 38th installment of our weekly speed read spotlighting leaders of organizations big and small.
---
My philosophy on meetings is ... to listen more than I speak, to build trust and cohesiveness and to show everyone respect.
People — including junior members — are free to bring up any idea, and we encourage a "devil's advocate" or "10th man" role, whereby someone in the room disagrees and tries to point out flaws in our plans to refine it and to avoid a bad decision.
All of us are smarter than just one of us.
The hardest thing about being a leader is ... making sure not to take sides, to avoid cliques, to show fairness to everyone and to be willing to deal with bad actions by the best employees.
Most leaders give good employees a pass, even at the detriment of the team. Leadership is coaching, not a popularity contest, and coaching is not for everyone.
The worst job I ever had was ... selling cars for only a few months in 1980 or 1981 while there was a gas crisis. American cars were gas guzzlers. Japanese cars we being sold above the stated sticker price, and there were none to have.
A poor soul showed up to the dealership with a big, gas-guzzling "sled." It was rear-wheel drive, very large, bad on gas and bad on snow. He traveled daily to work in a different town and told me he would lose his job if he did not make it to work due to weather, and he was spending most of his paycheck on gas.
He needed a reliable used car that was good on gas.
My manager told me to sell him a large used truck that was the worst vehicle on the lot. It had transmission and engine trouble, was a gas guzzler and was generally worthless. I argued with my manager, refusing to do it. He said: "Get out there and sell him that truck. I am ordering you."
I went out, told the customer what had happened and told him that I refuse to sell him that horrible vehicle. I begged the man to leave and not let my manager sell him the car. I then walked back and told my manager what I did and I quit.
I was desperate for a job but quit because it was not worth it to "gain the whole world but lose my soul."
I can't live without my ... family. They are the joy of my life. And my wife's name is Joy.
I'm frugal in that … I shop at Walmart, Target and others. I love bargains and bought brand-name shorts and polos at Sam's this summer for $19 each.
That was a fraction of their retail price.
My exercise routine ... is very lacking.
My single favorite moment of all time on the job happened … when I announced that we sold our company, I calmed our team by telling them that we chose a buyer who will keep all employees. Several employees said publicly that they believe me because they trusted me.
I had worked for two decades to build trust with our team, and it paid off. It is a moment I will cherish for a long time. And, by the way, no one lost their job.
My one unbreakable rule for employees is ... treat customers, vendors and teammates with dignity and respect. Teammates are just as important as customers.
The biggest business risk I ever took was ... going into a large debt to buy half the company. With a lot of hard work and many hours, we grew the firm and it paid off.
The most beneficial college class I took was ... Economics 101 at Parkland, taught by University of Illinois Professor Phil Rushing.
I learned that "capital flows to where profits are." It taught me that if a company is making good profits, there will be many more competitors flocking to the same industry, so one cannot be arrogant or complacent.
Continuous innovation and improvement is the only way to stay in business.
The time I get up in the morning ... varies a lot. I am a night owl, and I am generally up at 6 or 7, but sometimes I sleep in till 8.