Beyond the Boardroom: Martin Hood's Dave Hood

It wasn't until later in life that DAVE HOOD was able to recognize the wisdom in the words spoken to him by his first boss.
Or, as Hood knew him, Dad.
"I've only had three jobs in my life. My first was working for my father, who owned a hardware store," he says.
"I really fully didn't appreciate his mentoring at the time: 'Don't tell me what is wrong and not have a solution. Anyone can do that. Tell me what is wrong and how to fix it if you want to be successful.'
"That is one of many jewels that are valuable now, but I felt like I had to endure at the time."
These days, Hood himself plays the boss/mentor role as managing partner of the Champaign CPA/consulting Firm of Martin Hood LLC. Next year will mark 40 years in the third job he's ever had.
The 1980 graduate of the UI's Gies College of Business took time out to answer questions from Editor Jeff D'Alessio in the 83rd installment of our weekly speed read spotlighting leaders of organizations big and small.
---
The hardest thing about being a leader is ... often, your best work is very private. You work with and through your leaders for results.
I can't live without ... Patti, my wife. Whether it is travel or just a normal day at home, she brings me joy.
I'm frugal in that ... I avoid shopping at every opportunity. That being said, one of my favorite things to do is take our young grandchildren to the Dollar Store.
I set a spending limit that varies, depending upon how much time we have, from $2 to $5 for their shopping trip. They work so hard to spend their limited funds wisely. Their discussions regarding the wisdom of their potential purchases are priceless.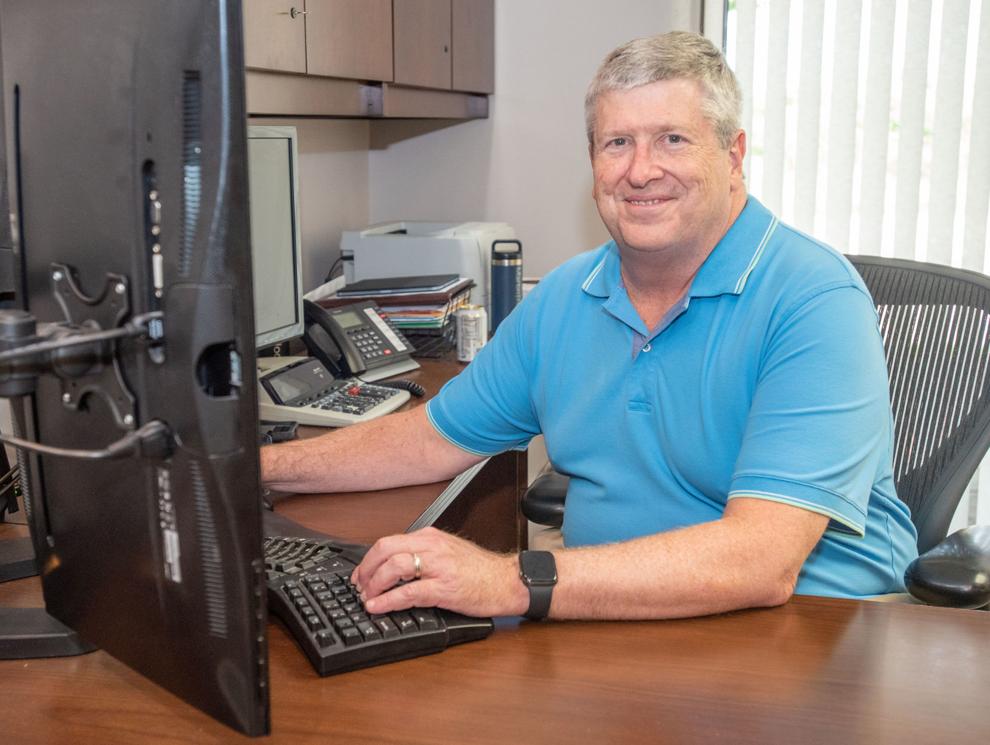 My philosophy on meetings is ... they should be very useful. Chairing a good meeting should be hard work.
You need to keep people engaged and participating with the end goal in mind. If you can manage to do this, meetings don't need to be long.
As far as my favorite moment in this job ... I have a fairly large wealth management practice, and I really enjoy helping people navigate that difficult intersection of life and money.
When it comes to my business role model ... I don't have a single business role model. I like to observe, read and steal everybody's best stuff.
My one unbreakable rule of the workplace is ... have integrity. As CPAs, if we don't have integrity, we aren't bringing our clients value.
The biggest business risk I ever took happened in ... 1982, when I left a great job at a local CPA firm when it was merging with another local CPA firm and a regional firm to help found what is now Martin Hood LLC.
People tell me it was a brave move, but I am fairly quick to tell them I was just too young and naïve to fully comprehend the risks.
It was one of the best moves of my life.
The last luxury in which I indulged was ... Patti and I buying a small place in Florida. We thought we wouldn't be able to get there very often, but the pandemic has convinced me, as well as others, that we can be highly productive working remotely.
The most beneficial book I read during college was ... "Change: Principles of Problem Formation and Problem Resolution."
It helped me understand problems that often appear impossible to solve are not nearly as difficult when you are allowed to strip away the faux rules: We have never done it that way, no one else does it that way, we can't do it that way, but I don't remember why, etc.
My exercise routine ... makes no sense, but I walk daily when I am in Florida, and I rarely exercise in Illinois. Must be something about habits.
On a 1-to-10 scale, the impact of the pandemic has been a ... 7. It was extremely stressful early, when I felt called to protect the health and safety of our team, even when at times some of them didn't want to be protected.
The best aspects of the pandemic have been forcing people to accept change at a faster rate and retaining some of those changes beyond the pandemic.