Beyond the Boardroom: TLT Properties' Todd Thorstenson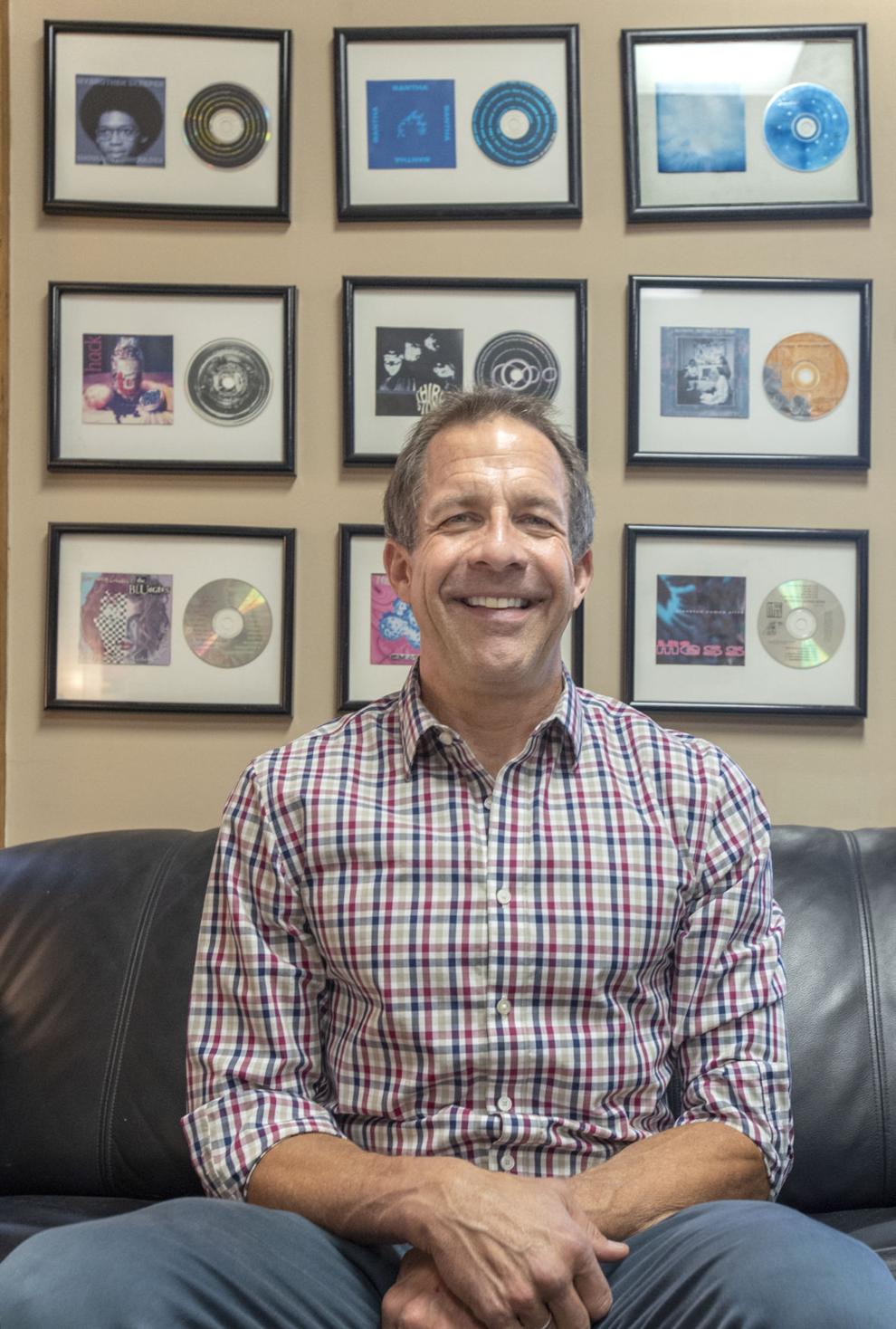 The first business a fresh-out-of-Duke grad school TODD THORSTENSON called his own lasted a little over six years.
"In the end, Hammerhead Records (est. 1993) didn't make it," he says, "but I'd found my passion in being self-employed, which led me into my next businesses."
Three years after launching his own indie record label, Thorstenson purchased the Champaign-Urbana-Savoy Real Estate Book franchise.
The year after that, he bought his first apartment building — from his landlord at the time.
And going on a decade ago, he opened TCBY in Champaign's Old Farm Shops at the corner of Kirby and Mattis.
A Paxton native, son of a former Rantoul KFC owner and owner of TLT Properties, Thorstenson took time out to answer questions from Editor Jeff D'Alessio in the 104th installment of our weekly speed read spotlighting leaders of organizations big and small.
---
My business role model is ... my father. He was an entrepreneur who wasn't afraid to try new ventures.
As I was winding down my record label, my dad was the one who advised me to "get into real estate."
I'm frugal in that … I always know which grocery store has the best prices on fresh fruit for the TCBY toppings bar.
I can't live without my ... music. I find that no matter how stressful a situation or day can be, listening to music is the best way to clear my mind.
I always listen to music when I run as well.
My one unbreakable rule of the workplace is … greet every customer at TCBY and make sure that they understand the self-serve process and are aware of our hand-scooped fro yo if they haven't been in before.
The hardest thing about being a leader is ... managing risk in situations where you have little control over the outcome.
My single favorite moment of all-time in this job was … being named franchisee of the year for The Real Estate Book.
The last luxury in which I indulged was ... a treadmill. I run outside whenever I can but some days it's just not possible.
I love going to the Y but there's no way I can run while wearing a mask and my treadmill was over 20 years old, so I decided it was time for a new one.
The most beneficial college class I took was … Entrepreneurship in grad school at Duke, which taught me to always write a business plan, no matter what type or sized business you're starting or acquiring.
Your five-year projections may be off within the first few months but it's still best to do your homework and have a plan.
The class also led me to join the sports and entertainment marketing club and then I had the idea to start my own record label.
I think it's great that many colleges now offer entrepreneurship as a major.
I'm up and at 'em every day by ... 5:30 a.m. It's the best time to get caught up on work since no one is texting or emailing that early. I like to get a couple of hours of work in before my workout.
I exercise … every day. I run four days a week and lift weights at the YMCA three days a week. It's stress relief for me.
The worst job I ever had ... was working at my dad's KFC in Rantoul when I was 16. I'll never forget cleaning the grease trap and am thankful we don't need one at TCBY.
On a 1-to-10 scale, the impact of the pandemic has been a ... 10. It was extremely hard for all restaurant owners and service industry employees.
I'm thankful that TCBY was able to remain open, due to the incredible support from our community.
Now, restaurant owners are challenged by labor and supply chain shortages so it's still not easy.
As a landlord, many of my tenants work in the industry and I certainly understood their financial situations. Again, our community has been fantastic in providing rental assistance to those in need.
I'm truly lucky to call Champaign-Urbana my home.