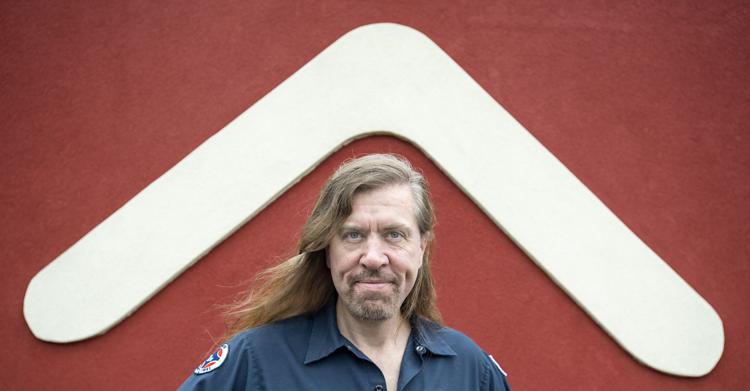 If his music career ever conks out — fat chance — TOM GRASSMAN always figured he had a brick-and-mortar backup option.
Then COVID-19 happened. And for three months, the music suddenly stopped both for his band gigs and the business he and wife Christy bought in 2011 — east Urbana's Boomerangs Bar & Grill.
"Happily," Grassman reports, "we made it through — so far. Gotta hustle."
When he's not at the bar known for its famous fried fish Fridays and catchy motto ("Food, Drink, Sports and ROCK!"), Grassman can usually be found onstage playing the guitar, drums, harmonica, mandolin, keyboards or kazoo with any of the three bands he's a member of.
The Two Rivers, Wis.., native and former Urbana Tiger took time out to answer a few questions from Editor Jeff D'Alessio in the 41st installment of our weekly speed read spotlighting leaders of organizations big and small.
---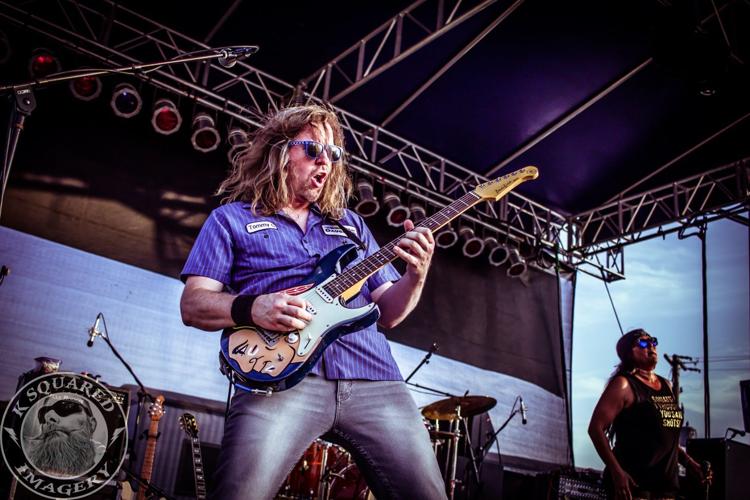 The worst job I ever had was ... every job before I became a full-time musician at 27. Turns out I'm my favorite boss. 
My philosophy on meetings is ... avoid minutiae.
I can't live without my ... bands — 90's Daughter, Tom Grassman Band and the Live Karaoke Band. (His former bands: The Brat Pack, Third Stone, The Chicago Blackhawks Band, Two Rivers and Sick Day).
The hardest thing about being a leader is … making sure everyone is earning and working.
My single favorite moment of all-time in either job was … Third Stone opening for Motley Crue at U of I Assembly Hall.
My business role model is ... my wife. She runs a tight ship, and still keeps it fun. We work well together. 
I'm frugal in that … I love Ruler Foods.
My one unbreakable rule of the workplace is … treat each other with respect.
The biggest business risk I ever took was ... leaving The Brat Pack in 2009. Got a gig as the house band for the Chicago Blackhawks right after. Big-time payoff.
The last luxury in which I indulged was ... a Nile River cruise in Egypt in November 2019. Feels like years ago.
The most beneficial college class I took was … Ear Training at Parkland. Getting my degree was essential in my development as a musician. 
When it comes to my exercise routine … I built a desk on my treadmill. One hour, three times a week while I work — multitasking.
I'm up and at 'em every day by … used to be the crack of noon, but the COVID era sees earlier shows and earlier rising.