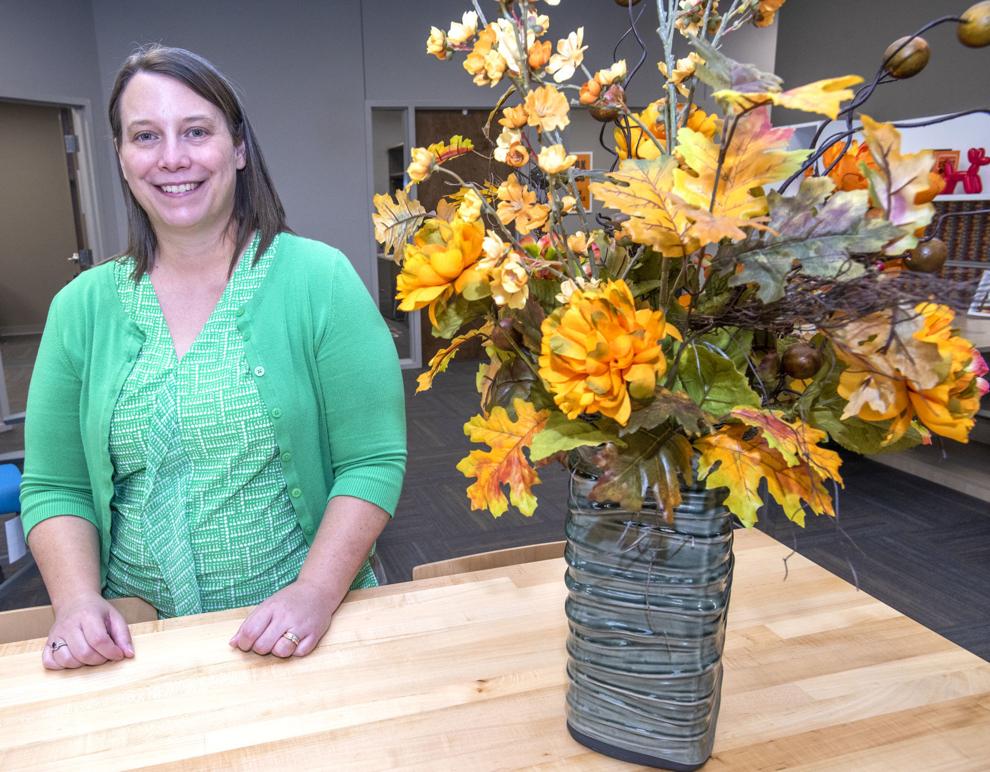 Decades from now, when history teachers ask their students to turn to the chapter on the great global pandemic of 2020, it may not be as depressing a read as we think.
Or at least that's TONYA HORN's hope.
"Obviously, I'm biased on this point, but I think the resurgence of independently owned business is going to be a really big deal in our industry and for our country," says the president of Rogards Office Plus, 2015's Champaign County Chamber Small Business of the Year.
"I think that current events have made communities realize how important independently owned business is to the health and welfare of the community as a whole. Communities are willing to support us, but we also have to continue to keep pushing ourselves to compete with national players who may have more resources than us.
"So we have to find how we can use our size and relative proximity to our customers to deliver products and services that better meet our customers' needs."
Horn, a 2014 Central Illinois Business Forty Under 40 honoree and 2001 Illinois Wesleyan grad, took time out to answer a few questions from Editor Jeff D'Alessio in the 30th installment of our weekly speed read spotlighting local leaders of organizations big and small.
---
The hardest thing about being a leader is … it can be kind of lonely at times.
It's not just the isolation that comes with leadership, but the time you put into your work can start to crowd out time you used to spend with friends.
My one unbreakable rule of the workplace is … don't make me make a rule about minor things. I trust people to be adults and use good judgment when it comes to a lot of issues.
I'm frugal in that ... I finally had to break down and buy a new car last year. But prior to that, I had driven my 2006 Chevy Malibu for somewhere around 150,000 miles.
The remote start quit working a few years back, and then the entire key fob went bad so I actually had to unlock the door with the key. The horror.
As if that wasn't bad enough, there was actually a hole in the floorboard, and the turn signal had broken off so I had to reach into the steering column with my finger to flip the switch to signal a turn.
I loved that car, but it was time.
I can't live without my ... coffee. Specifically Black Velvet from Columbia Street Roastery.
When it comes to my philosophy on meetings … we use a very specific style of internal meeting at Rogards that is designed to get the correct participants in the room, stick to an agenda, keep us focused on solving our most important issues and generate a to-do list that each attendee is held accountable for.
I wish I could take full credit for it, but it's from the book 'Traction,' by Gino Wickman. But generally speaking, I think meetings get a bad rap because so many people are used to ineffective meetings.
If you start on time, end on time, have an agenda, generate action items and hold people accountable for them, then you're on the right path to effective meetings.
In college … all of the marketing classes taught by Dr. Fred Hoyt at Illinois Wesleyan University were outstanding.
He didn't even use a text book, but instead had us read business journals, tour local businesses and generally just dive into the real world as much as we possibly could.
But the class I remember the most that really shaped me was a philosophy class that I stumbled onto during my freshman year called 'Does God exist?'
It challenged me to be able to think critically, communicate clearly and defend my faith.
I'm up and at 'em every day by … 5:30 a.m.
My exercise routine consists of … walking every morning.
As far as my single favorite moment of all time in this job … winning the 2015 Champaign County Chamber of Commerce Small Business of the Year award was a very proud moment for the entire company.
In terms of a personal accomplishment, I was selected by other independent office products dealers to serve as the first-ever female chairperson of the board of directors of our national buying cooperative.
The buying co-op has meant so much to Rogards' success over the years that it was really gratifying to be able to give back and serve the group that has given our business so much.