Having gone to a Broomcorn Festival or three as a kid growing up in Decatur, Mark Denzler knew all about Libman's legendary mops and brooms, made and manufactured in Amazing Arcola.
But it wasn't until recently that the president and CEO of the Illinois Manufacturers' Association found his way to itsy-bitsy Seymour, home to First-Light USA — which makes the high-tech flashlights used by combat medics and U.S. troops who occupy the Army and Marine Corps' main battle tank, among many others.
"The entire crew in every Abrams tank is issued one, and some Navy pilots have them, too," says Denzler, who was wowed during a tour last year of First-Light's facility. (The company's slogan: "We may be surrounded by corn and soybean fields, but our lights were born on the battlefield and on patrol.")
Two First-Light flashlights and three Libman sweepers are among 260 Illinois-made products nominated for a new, NCAA tournament-style contest sponsored by Denzler's organization to determine the "coolest thing made in Illinois."
Which products advance from round to round in "Makers Madness" is determined by online votes. You can cast up to five a day at makersmadnessil.com.
It's an eclectic mix of products, ranging from Beer Nuts (thank you, Bloomington) to portable basketball backstops (made at Champaign's Litania Sports Group), bumpers (Urbana's Flex-N-Gate) to breakfast foods (Danville's Quaker Oats).
Here are a few other contenders you might recognize from what is a central Illinois-heavy field.
The pride of Paxton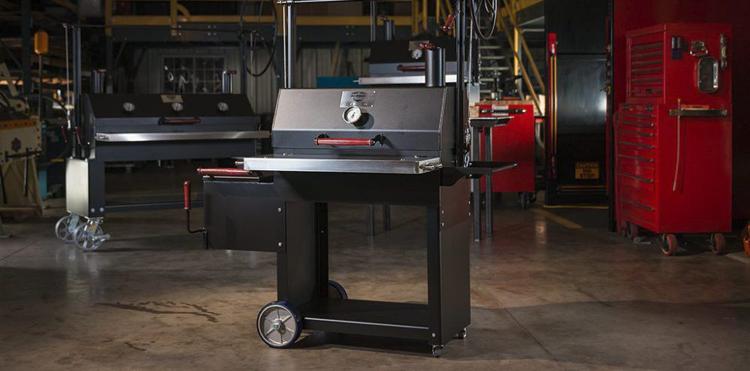 If Bobby Flay had a vote, the top chef would surely cast it for the Braten 1000 grill, made by Paxton's Engelbrecht Grills and Cookers.
Flay himself has one of Chris Engelbrecht's creations in his own home, validating the Ford County business owner's decision in the late 2000s to build a wood fired grill like no other — versatile enough to produce scrumptious barbecue and smoked meat alike.
"The grill design is very unique. I did not copy any else's idea," says Engelbrecht, who remembers being "scoffed at fairly intensively by BBQ and grilling critics."
No one's scoffing now: The Braten 1000 has a five-year streak of being named a top-10 grill by amazingribs.com, was the inspiration for a Flay cookbook and — get this — was the presidential gift Barack Obama chose to give British Prime Minister David Cameron in 2012.
Engelbrecht only produces 50 of them a year — "there are many handmade aspects to it," he says — and exports between 10 and 40 percent Braten 1000s annually, with one customer as far away as New Zealand.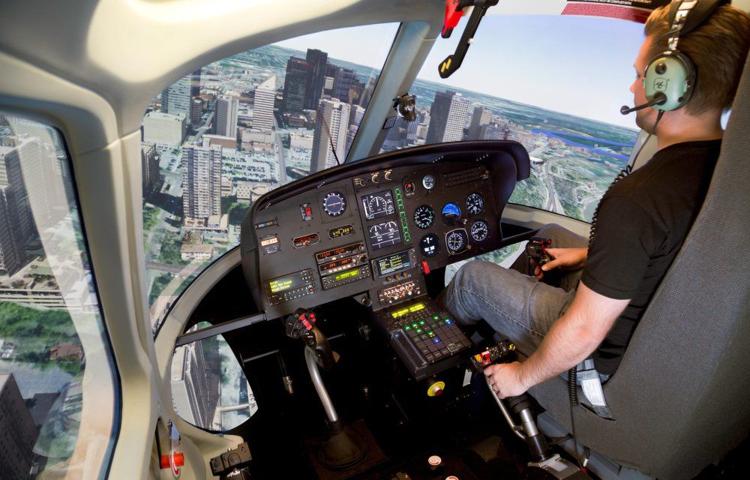 Flying high in Urbana
As impressive as John Deere's made-in-Moline combines are, "coolest" is what Urbana's Frasca International does daily, producing the latest and greatest flight simulators for a customer base that includes the U.S. Army, U.S. Navy, Indonesian air force and New York Police Department.
A heavy favorite on March 16 to advance to the sweet 16, it's among two dozen entries from Champaign County alone, a group that also includes Herff Jones' graduation caps and gowns, Dart Container Corporation's red Solo cups and Ogden-based ShapeMaster's Piglet Nutrition Cognitive Learning System.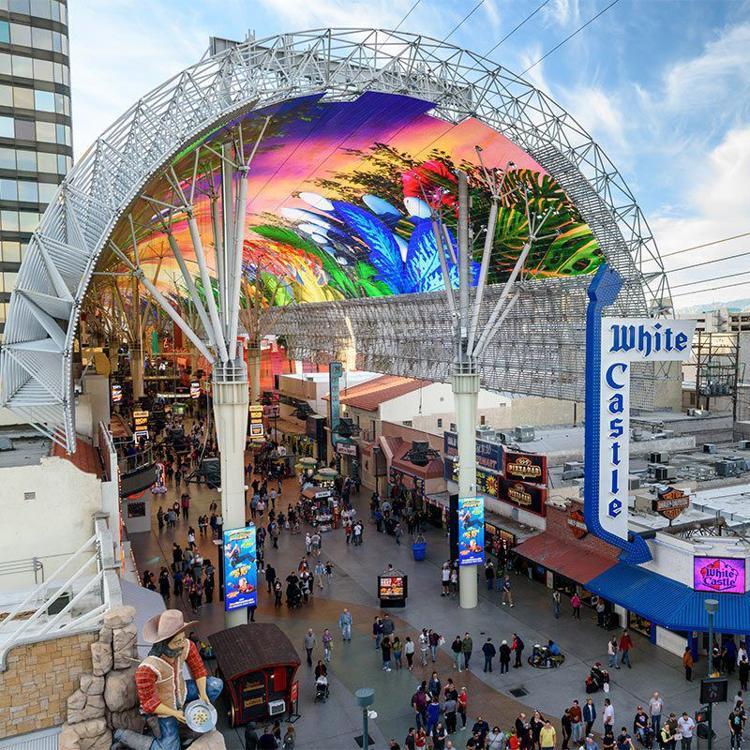 Bright lights of Danville
Nothing against Greenville-based Nevco — which over the past 80 years has made more than 100,000 electronic scoreboards — but we're betting none of them have 49 million LED lights or are a quarter-mile long.
Those are just a few of the eye-popping stats that come with Vermilion County's most valuable entry — Watchfire Signs' $30 million update of the digital canopy that hangs over Las Vegas' famed Fremont Street Experience.
Among the other high-design local contenders: Rantoul-based Taylor Studios' Shave Your Alpaca exhibit, a little something from Champaign's Switchgrass Tiny Homes and Illinois MakerLabs' functional hand.