Memberships are being sold to keep the Railside Golf Club in Gibson City open for the coming season.
Chris Thorp, a shareholder in the limited liability corporation operating the 12-hole golf course, said he's striving to line up 200 memberships at $950 each for the year.
Thorp previously tried to line up 150 memberships at $1,500 each, but didn't get enough takers, he said.
Membership will come with the use of a cart and unlimited golf, Thorp said.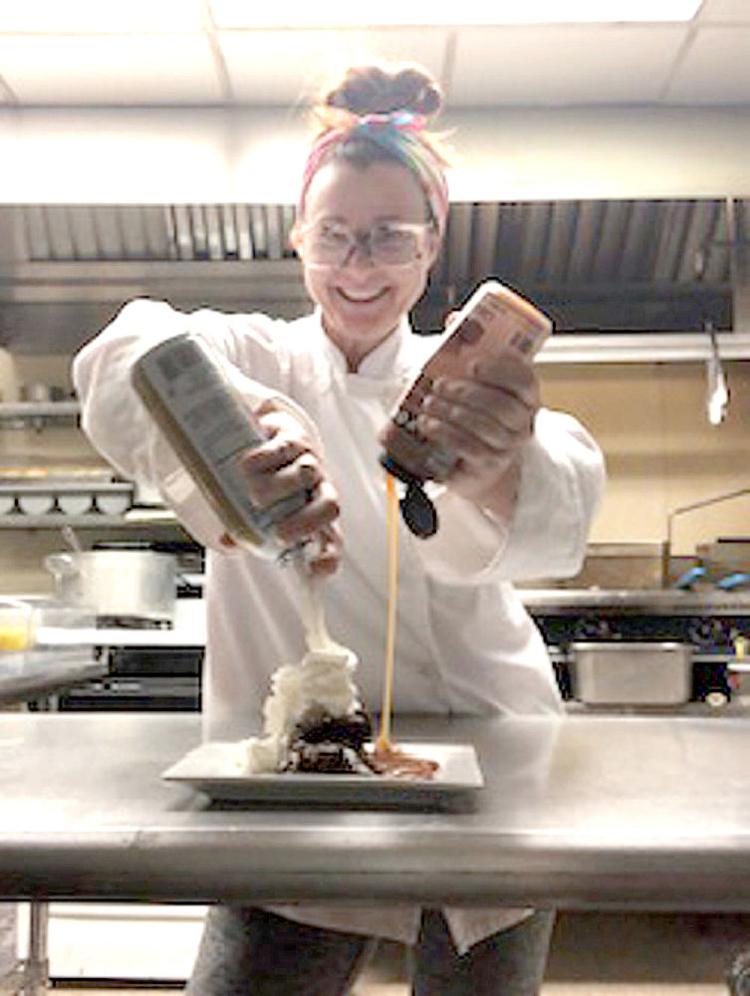 The restaurant at the golf club, formerly called Trainwreck Bar & Grille, has a new operator as of late December and a new name — Bluefish on the Green.
Angie Rouley, the former operator of Bluefish Cafe in Elliott, said she was brought in this past August to run the kitchen at the golf club and turn the restaurant into a destination.
In late December, the golf course, clubhouse, restaurant and banquet room reverted to the hands of the limited liability corporation and the LLC gave her the opportunity to take over the restaurant and banquet function, she said.
A couple of the investors are helping with the overhead costs, she said, but she's responsible for other costs such as food and payroll.
It's open from 11 a.m. to 2 p.m. Monday through Friday, plus 5-9 p.m. Friday and Saturday. It's also serving a buffet from 11 a.m. to 2 p.m. Sunday, Rouley said.
Bluefish on the Green has a bar, a banquet room and daily specials, she said.
"I'm an artist and my food reflects that," Rouley said. "One of my big things is pot pies in mason jars."
Jazzercise on the move
Jazzercise Champaign is now offering its intensive dance workout classes at the Savoy Recreation Center, 402 Graham Drive, Savoy.
Classes can be tried out for free through this month, and a grand opening will be held Feb. 1.
Co-manager/instructor Cindy Steward said these Jazzercise classes were formerly offered at the Regent Ballroom and Mettler Center, and relocating to the Savoy Rec Center offered the chance to consolidate at one location.
Steward and fellow co-manager/instructor Gina Stow — both with a more than a decade of Jazzercise teaching experience — are offering seven classes a week at the Savoy Rec Center.
Update on new ear tool
PhotoniCare, a medical-device company in Champaign, has received Food and Drug Administration premarket 510(k) clearance for its TOMi Scope product.
The TOMi Scope is a tool that gives doctors a non-invasive view of fluid in the middle ear even when wax is present.
Fluid in the middle ear is a primary indicator of infection.
"Current tools can only provide a view of the surface of the eardrum, forcing physicians to make an assessment with very limited information, or to use invasive surgical procedures to accurately identify middle ear pathologies," said Dr. Diego Preciado of the Children's National Hospital, Washington D.C., a lead investigator for clinical studies of the TOMi Scope.
Middle ear infections are the leading cause of hearing loss surgery and use of antibiotics, especially in children, the company said. They affect more than 80 percent of kids and are misdiagnosed up to half the time using the current gold standard, which is an exam using an otoscope.
PhotoniCare was founded in 2013 and is based at 1902 Fox Drive, C.