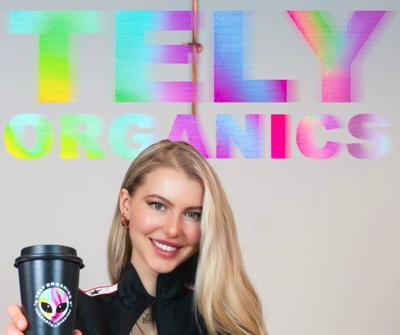 Local native Lexi Atkins has returned from Los Angeles to her home community to open a new cold-pressed juice bar and cafe, Tely Organics, at 2740 S. Philo Road, U.
Everything on the menu is 100 percent organic or wild-crafted, from coffees and juice to superfood snacks, she said. And everything served is GMO-free, gluten-free, peanut-free and soy-free.
The menu includes toasted gluten-free bread (quinoa and brown rice-based sourdough) with a variety of toppings such as avocado, sugar-free almond butter, sugar-free sunflower butter, plus a sugar-free cinnamon toast.
There are also pitaya and acai bowls, a variety of coffee drinks, smoothies and other beverages and several different kinds of "star shots" with herbs and vitamins.
The cafe also has a retail area where bread, superfood snacks, skin care products, supplements and other items are sold.
Atkins had been working as an actress and model in Los Angeles for the last eight years and returned home to offer the kinds of health and wellness products commonly available in Los Angeles, she said.
Her passion for health and wellness came from her own autoimmune and digestive health issues and challenges.
She tried a variety of medications for years, but what worked for her was making changes in her diet, she said.
"If I'd had this place when I was in high school, I might not have had health issues," she said.
Atkins is also a certified health coach and has been trained as an herbalist, she said.
Tely Organics is open to the public as an essential business, with social distancing guidelines in place, Atkins said. Just three customers are allowed inside at once and takeout and pickup services are also available.
Shop and cafe hours are currently 11 a.m. to 6 p.m. seven days a week. Atkins said she plans to extend hours in the future to open earlier in the day.
Now canning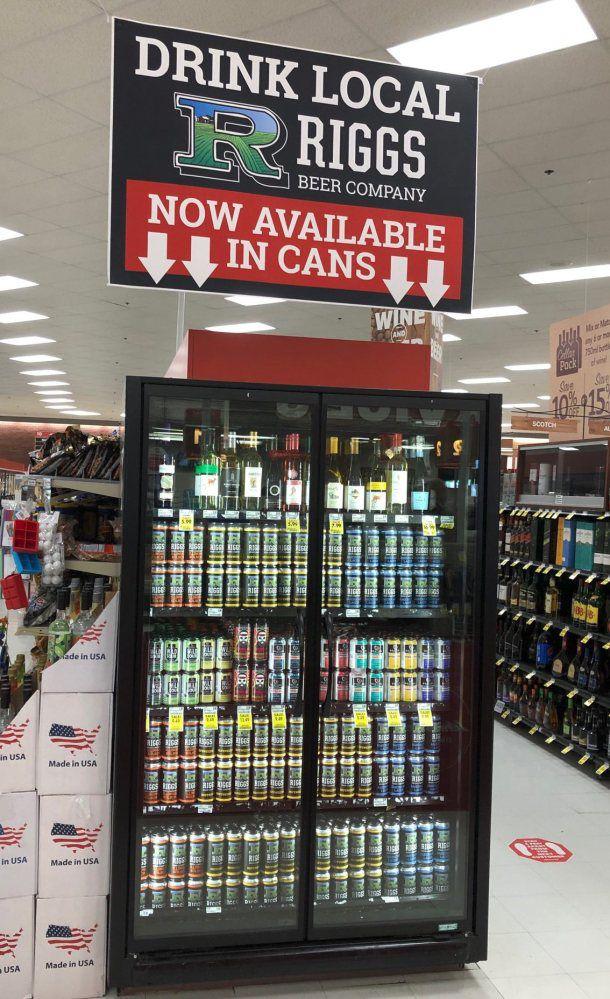 Riggs Beer Company, Urbana, has begun canning some of its beers, and they've sold well, according to one of the owners, Matt Riggs.
The launch of canning was prompted by the draft beer market taking a hit from pandemic-related temporary restaurant and bar closures, he said.
"We're thrilled with how the product tastes," he said.
The first canning run about two weeks ago sold out, but Riggs put another 15,000 cans of its two most popular beers — American Lager and Hefeweizen — on store shelves Thursday, Riggs said.
There are plans to add some seasonal beers in cans, too, he said.
Canned Riggs beers can be found at local area groceries and liquor stores.
All beers are also available at the brewery for curbside pickup 7 days a week.
Campustown bar expanding
The Red Lion, a bar at 211 E. Green St., C, has announced on Facebook that it will be expanding its space in the fall.
Plans include a two-story indoor/outdoor space featuring a mezzanine overlooking the first floor, second-story balcony, new restrooms and a retractable roof, according to the post.
Eden gives staff raises
Eden Supportive Living, Champaign, has given all its staff a 15 percent pay raise in recognition of the longer hours and additional stress related to COVID-19.
"Many of the initial steps we took to prevent a spread of the coronavirus were not popular," said Mitch Hamblet, Eden Supportive Living president.
Employees have had to go to work every day to care for residents, he said.
And while the true extent of the virus wasn't known, "we did know what we were asking from our staff," Hamblet said.
Eden also paid each employee a bonus and is extending full paid sick leave to employees if they or any of their loved ones become ill or have to stay home due to child care issues, the company said.