Debra pressey: It's your business
It's Your Business | Board Bootcamp a chance to soak in advice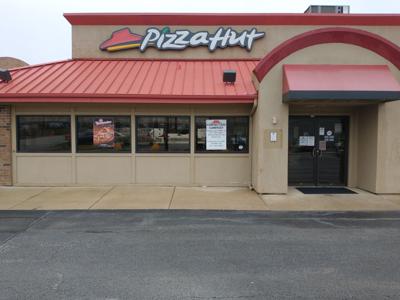 Have you ever wondered about the possibility of volunteering your time by serving as a member of a board for a nonprofit organization?
The Community Foundation of East Central Illinois will hold its first Board Bootcamp of the year via Zoom from noon to 1:15 p.m. March 30.
Invited to participate are community members interested in serving on nonprofit boards and current nonprofit board members, according to the foundation's Vice President of Development Angie Hatfield Marker.
The foundation is aware of the critical role boards play in the success of nonprofits and the challenges nonprofits face, she said. Among the topics speakers will address will be questions to ask yourself, roles and responsibilities of board members and nurturing relationships to do the most good.
The foundation is also aware that people interested in serving on boards don't know how to get involved and make connections, and that is something the foundation can help with in follow-up after the bootcamp, Marker said.
The foundation began offering these free bootcamps in 2019 and hopes to offer them quarterly this year, Marker said. For information and to sign up, send her an email to angie@cfeci.org.
New name
OtoSight Middle Ear Scope is the new name Champaign medical technology company PhotoniCare has given to its middle-ear imaging product.
Founded in 2013, PhotoniCare says OtoSight is more than 90 percent accurate at detecting the presence or absence of fluid (which can become infected) in the middle ear and can characterize the fluid type even when significant ear wax is present.
Middle-ear infections affect more than 80 percent of children and are misdiagnosed up to half the time, the company said.
New owner
Among the 937 Pizza Hut locations purchased by Flynn Restaurant Group were locations in 22 Illinois communities, including two in Champaign and Danville — 409 N. Mattis Ave., C, and 133 S. Gilbert St., Danville.
Flynn Restaurant Group, the largest restaurant franchise operator in the U.S., also purchased 194 Wendy's locations, none of which are in Illinois.
San Francisco-based Flynn acquired the additional locations from Kansas City-based NPC International, which filed for Chapter 11 bankruptcy protection in July.
Flynn said it's nearly doubling its restaurant count with the acquisition and now owns 2,355 quick-service, fast-casual and casual-dining restaurants generating $3.5 billion in sales and employing 73,000 in 44 states.
Among its subsidiaries, the company said, are the largest Applebee's franchisee, the largest Arby's franchisee, the second-largest Panera Bread franchisee and third-largest Taco Bell franchisee.
Closed for good
The Enterprise Rent-A-Car location at 1804 S. Neil St., C, which had been temporarily closed, has closed for good. Enterprise still has locations at 1212 N. Prospect Ave., C. and at University of Illinois Willard Airport.