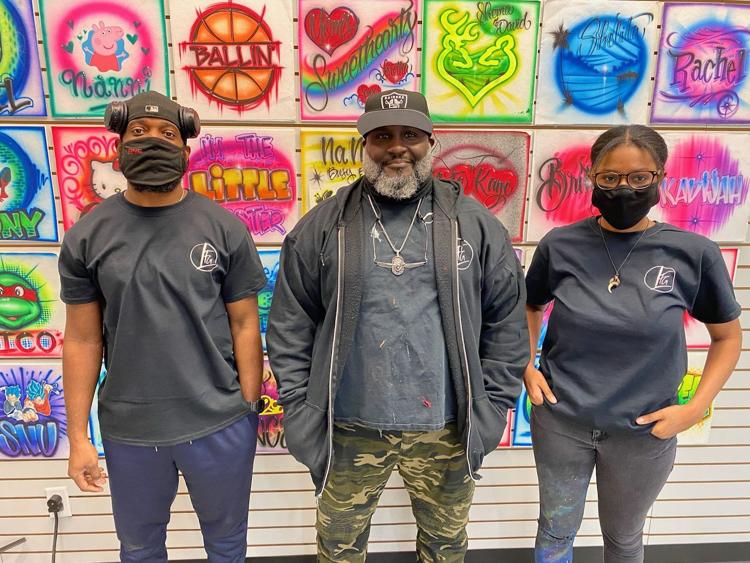 Want artwork on your shoes? Your shirt? Your car? Your wall? This creative business pretty much does it all.
Chris Logan Graf-X, a custom artwork and graphics business at Market Place Mall, has moved into a store space and changed its name to Logan Family Graf-X.
The business started out with a cart at the mall, then moved into a kiosk and recently moved into the former GameStop store space.
Logan Family Graf-X is offering custom artwork, airbrushing, transfer photos, vinyl lettering, canvas work and more, according to Chris Logan.
The name was changed to reflect this is a family operation, including his wife, Tiffany, he said.
The artists include Chris Logan, his daughter KaDijah Logan and friend Frederick Wallace.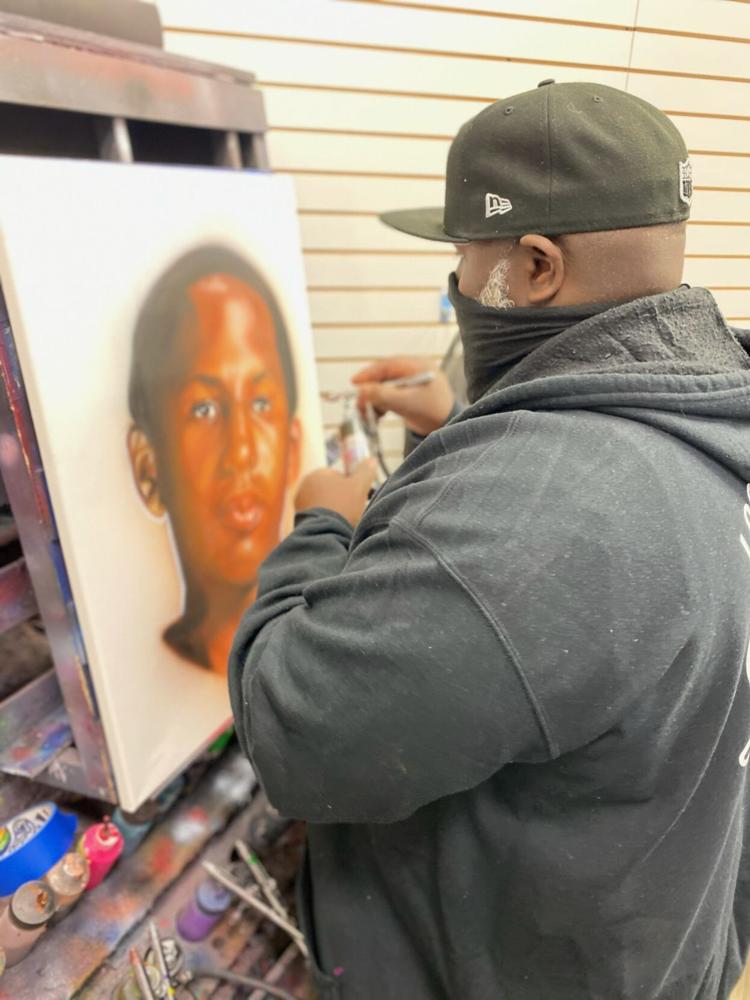 Hospital has new exec
Dr. Gary Hagens has been named vice president and chief medical officer for OSF Sacred Heart Medical Center in Danville.
Hagens is joining OSF HealthCare after working for Hurley Sinclair Management as its chief operating officer.
He's also served as chief operating officer and chief medical officer at BroMenn Healthcare system and the former Advocate BroMenn Medical Center in Normal, now Carle Bromenn Medical Center.
Hagens holds a Doctor of Dental Medicine degree from the University of Pittsburgh School of Dental Medicine and completed his residency in oral/maxillofacial surgery at Boston University Medical Center. He also holds an MBA from Plymouth (N.H.) State University.
On the move
Medserv Equipment Corp. has changed locations in Urbana, from 400 N. Broadway to inside Lincoln Square.
Owner Dave Beshoar said the Urbana showroom is open to the public. Find it just inside the mall's east entrance.
This medical equipment and supplies business has been open in Palatine since 1994 and opened in Champaign-Urbana in 2012.
Beshoar said he'd like to work with other tenants at his new location, to see what can be done to revitalize Lincoln Square.