Debra Pressey: It's Your Business
It's Your Business | Mahomet development bringing new restaurant, salon, rental homes, more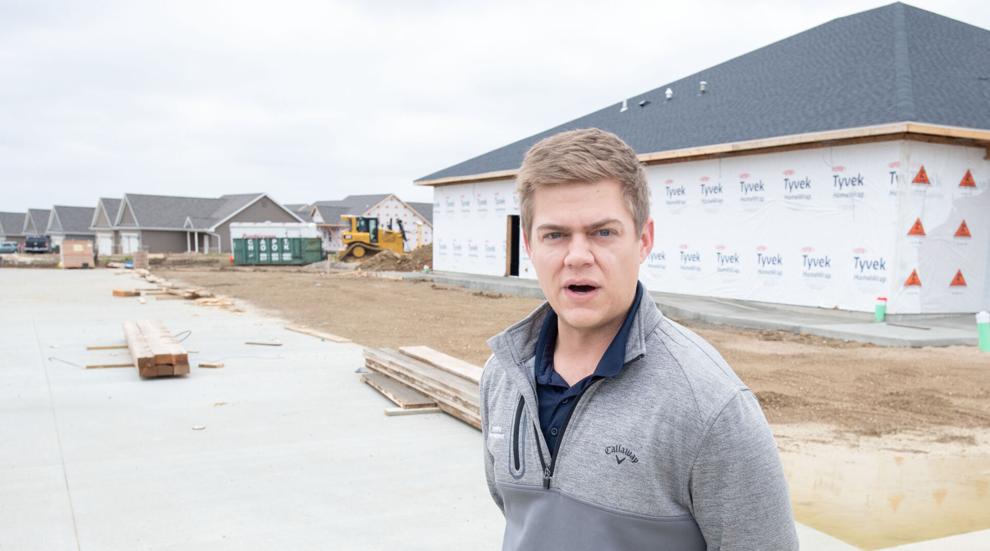 Construction on Tabeling Development's new Vision South Commercial Center on the east side of Mahomet is progressing, and the first tenant is expected to move in this summer, according to Operations Manager Austin Tabeling.
The commercial center, which is along the south side of U.S. 150, has one pre-leased tenant, a salon, so far, Tabeling said.
Kelsie Briggs, owner of Salon 105, said she will be moving her salon from 105 S. Lincoln St., Mahomet, to this new center and hopes to open there sometime this summer.
Launched in 2017, that salon has outgrown its space. It will go from five stations currently to 10 at the new location, Briggs said.
Vision South Commercial Center will be just under 5,000 square feet and will have four units available, though the space could be configured for more or fewer units, Tabeling said.
The facade will have white siding and rock, with a black roof and exposed wood trusses in front, he said.
There are also two commercial pads available on the property, and Tabeling said they're being marketed to local and national tenants.
The company sold a lot west of the commercial center for a new restaurant, Rebollo Mexican Grill, planned by Los Zarapes, Mahomet. Restaurant Manager Fernando Rebollo said the restaurant is still planned, but it's not likely to open this year.
South of the commercial center, Mahomet-based, family-owned Tabeling Development is building a 50-unit rental community called Reserve Mahomet, with 18 single-family rental homes from 1,100 to 2,400 square feet, each with an attached two-car garage.
The rest of the units will be townhomes in four-unit buildings, with each unit ranging from 1,000 to 1,300 square feet, and each with a single-car attached garage, Tabeling said.
Single-family rental homes is a trend the company has noticed in rapidly growing communities, "and we think Mahomet would be a great community for that," he said.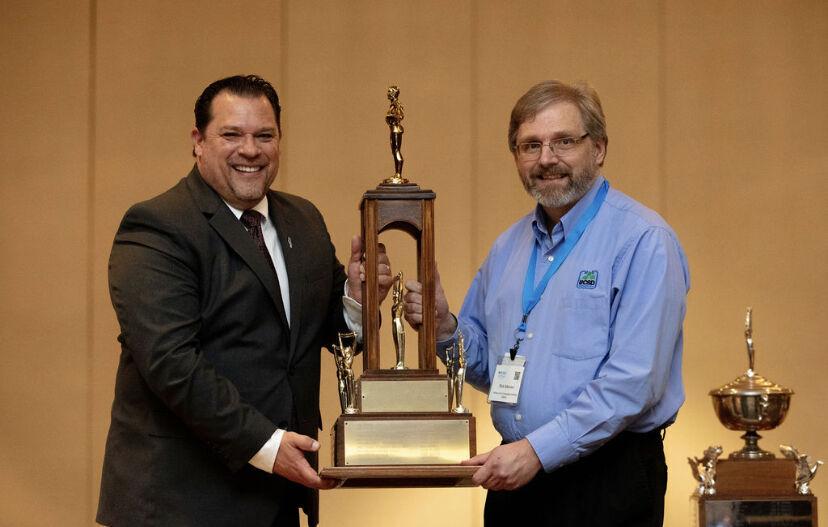 Award winner
The Illinois Association of Water Pollution Control Operators recently presented the Urbana and Champaign Sanitary District a trophy for Plant of the Year.
The winning plant is the district's northeast plant in Urbana — and it was the fourth time this honor has come to the Urbana-based sanitary district. Its southwest plant in Champaign won for 2010, according to Executive Director Rick Manner.
Manner said the sanitary district is taking a lot of pride in this award, because the nominators are Illinois Environmental Protection Agency inspectors who inspect how well plants are doing in terms of compliance and safety.
"We are a pretty small branch of government, but we think we're doing a pretty good and important job," Manner said.
By the way, the northeast plant in Urbana is a winner despite the fact that some of it dates back to the 1920s, 1950s and 1980s, with the newest part dating to 2010, according to Manner.
"So combining all those things together to run well and to be an exemplary operation is really quite a trick," he said.
On the move
Habitat for Humanity of Champaign County will purchase the former ValuCheck store at 1914 Glenn Park Drive, C, and will move both its offices and ReStore resale shop there in the fall.
The organization has been leasing space on University Avenue in Champaign for both its store and offices, plus warehouse space in Urbana, and will be consolidating all three at the new location.
The move is planned for September, with a targeted opening date of Oct. 1 for ReStore.
Habitat is fundraising to help cover the cost of renovation of the new space.
Niemann Foods, the chain that owns County Market stores, and Barbara and Terry England are covering half the cost, and Habitat hopes to raise the additional $150,000 needed through donations.
To donate: justgiving.com/campaign/ahomeofourown.