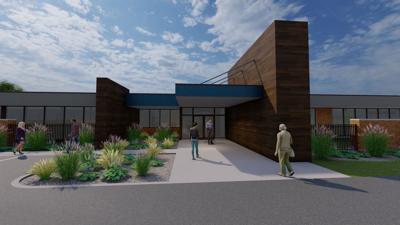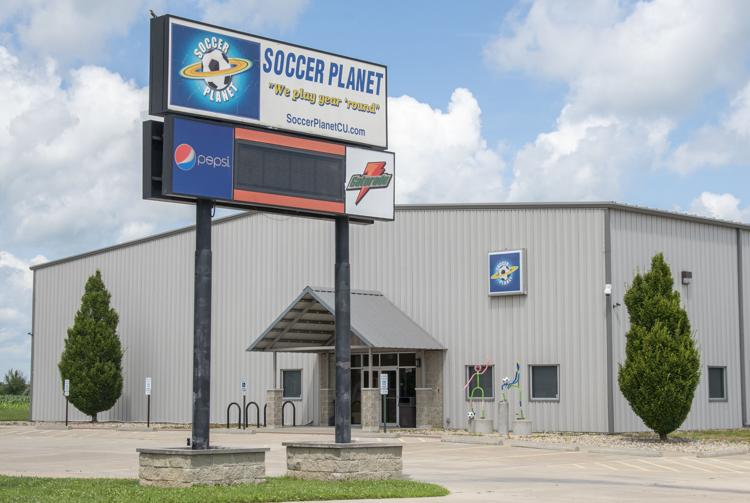 Soccer Planet's building and property are up for sale, though the indoor soccer facility isn't closing.
Soccer Planet listed its property at 2310 N. Willow Road, U, this past week with Guth & Associates and an asking price of $2.3 million.
"The effects from COVID-19 on our business have been challenging, and we are exploring all potential options," its owners wrote on Soccer Planet's website.
Mike Burrus, Mark Sikora and Achim von Bodman bought Soccer Planet in 2018 from founders Liz and Graham Berry.
The facility opened in 2011.
"At this time, our business remains open, and all programming will continue for as long as possible. While this has been a difficult time for Soccer Planet, we have been working diligently to examine every possible outcome, and we will continue to do so," the owners said. "A best case scenario includes moving to a new and more accessible location with many exciting possibilities."
The 24,300-square-foot building is on 5.07 acres of land.
Soccer Planet has filled a need for local soccer fans, and the facility has also been used for lacrosse, baseball, birthday parties and dog training.
Dermatology support center planned for Urbana
A local dermatology company has hired its first dermatologist and plans to create a support center in north Urbana.
VitalSkin hired Jeremy Youse, a clinician at Christie Clinic, and plans to move into the former National Council of Teachers of English building at 1111 W. Kenyon Road.
VitalSkin, which was founded in 2019 and backed by Armory Capital, provides back-end support for dermatologists to help them run their practice. This includes creating personalized growth plans for practices and providing administrative support.
It plans to use the 40,000-square-foot facility on Kenyon Road as a nonclinical support center to help dermatologists with payroll, accounting, billing and other services.
VitalSkin plans to renovate the interior and exterior of the building and create more than 100 jobs over five years.
The support center is expected to be completed in January, and it hopes to eventually open a dermatology clinic there.
VitalSkin also plans to open a clinic in Mattoon in December and another in Decatur early next year.
"Our commitment to making a positive economic impact on Champaign-Urbana was at the forefront of our support office site selection," CEO Todd Petersen said in a news release. "We are excited for the life we will bring to the building and the opportunities we will create for the local workforce."
FedEx hiring 500 for Champaign location
FedEx is hiring 500 package handlers for its Ground team at 102 Mercury Drive, C.
The company cited a "significant growth in package volume throughout our network," according to a news release.
Anyone at least 18 years old can apply at GroundWarehouseJobs.fedex.com.
Pay starts at $14.85 an hour, according to the job listing.
Busey Bank lobbies open
Busey Bank reopened the lobbies at all of its Illinois locations July 20.
While the lobbies are open, branch doors will remain locked, and Busey is encouraging customers to make appointments.
The bank is encouraging customers to wear face masks, and if they do, they'll be asked to identify themselves when entering.
Champaign waiving fees
Champaign Mayor Deb Feinen issued an emergency order this past week waiving licensing fees and bond requirements for itinerant merchant group sales events.
The order is intended to make it more affordable for local small businesses without a physical store to have group sale events such as parking lot sales and craft shows.
The events still need a sponsor and a safety plan.