Just Askin' | What's next for Prospect Avenue strip mall?

Ethan Simmons is a reporter at The News-Gazette covering the University of Illinois. His email is esimmons@news-gazette.com, and you can follow him on Twitter (@ethancsimmons).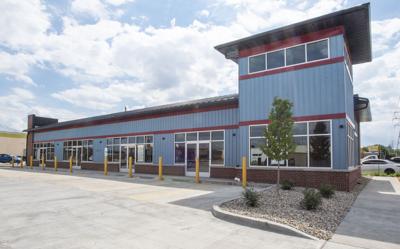 Any updates on the Prospect Avenue strip mall?
Sounds like two of the three suites on this "vanilla box" strip mall may soon be filled up.
"At the moment, we have the Chelsea's and an African grocery store that's supposed to be coming in," said Kishan Patel, partner at 1413 Prospect Property LLC. "We're 99 percent sure (the store) is going to move in there."
The property at 1413 N. Prospect Ave., just north of the Captain D's, was sold to the owning group last year.
It's the former site of Danville Gardens Too, a Champaign outgrowth of the Vermilion County business that opened in 2006.
"We just broke it down, redid it all and basically started a new development," Patel said.
The video-gambling facility should be coming soon: The LLC hopes to move the Chelsea's it owns at Pioneer Plaza on Bloomington Road into the strip mall suite by August, Patel said.