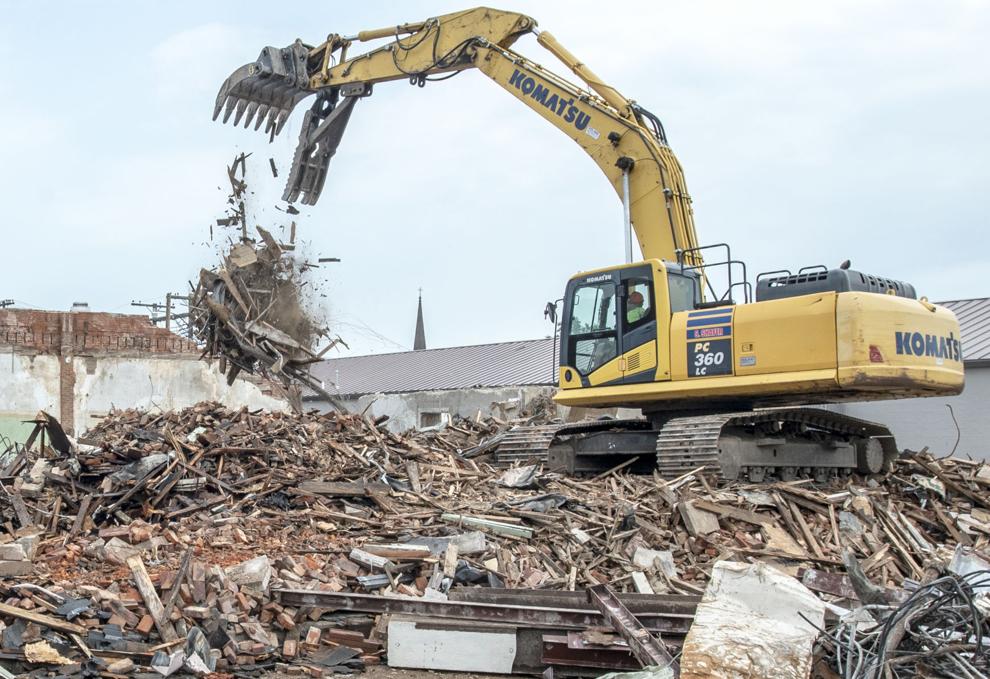 RANTOUL — A major incentive program from the village has helped allay one developer's concerns over the high cost of materials in construction of a new hotel near the recently opened Rantoul Family Sports Complex.
To help offset materials costs that have skyrocketed as a result of the pandemic, the village is using an incentive plan that would be worth up to $2.235 million over 10 years to lure the developer to build near the complex.
Horve Hospitality Management Inc. of Forsyth is set to build an 80-bed Hampton Inn by Hilton with eight suites just north of the Holiday Inn and Suites.
Village Administrator Scott Eisenhauer said construction will start as soon as possible.
"This one is a little unique because of the times," Eisenhauer said. "The cost of construction material has escalated significantly, and the good news is it's starting to come down. That played into the hesitancy of this developer from developing immediately. There was a lot of discussion that maybe this is not the time."
Eisenhauer said the village got aggressive with incentives because of the benefit the extra hotel rooms will be for the community.
"That's 80 more families that will stay and eat and buy gas in the community and entertain versus having their hotel room somewhere else," Eisenhauer said.
The sports complex has been a hit and is only expected to be a bigger draw in the future as additional tournaments/events are held there.
Eisenhauer said the hotel will be a $9 million to $10 million investment for Horve.
The village's incentive package includes reimbursing the company 40 percent of the hotel's property tax each year for 10 years with a cap of $1.5 million.
The village will also reimburse 50 percent of the hotel-motel tax revenue the hotel generates each year for 10 years.
Horve Hospitality will be able to apply to the state for reimbursement of state sales tax on all construction items bought in Illinois.
A larger tax break is available if the material is bought in Rantoul. Eisenhauer did not indicate what that amount is.
The village will also provide a one-time payment of $75,000 upon the date of the hotel's opening to offset some startup costs and will waive permit and tap-in fees.
Eisenhauer said some developers have also been reluctant to build due to concern of possible additional state regulations in the wake of the pandemic.
He said the village has been "actively engaged" with the Champaign-Urbana Public Health District and the Illinois Department of Public Health, and it doesn't appear additional regulations will be coming.
Eisenhauer said Horve Hospitality Management is a reputable company that has built more than 60 hotels and manages more than 22.
He also credited Assistant Recreation Director Andy Graham, who connected Horve Management with the village.
Eisenhauer said the discussion on the possibility of building was not a long one.
Once Horve President Steve Horve saw the site, "and he was able to view the activity that was taking place at the complex, he became very engaged quickly," Eisenhauer said. "We had a fast-moving but productive dialogue with him."