The Big 10 with Jeff D'Alessio, Feb. 3, 2020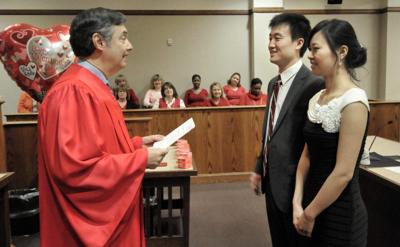 Attention dilly-dalliers: Consider this your under-two-week-warning that a certain Hallmark holiday is almost here. And with it, the annual dilemma of what to get for your significant other. For Valentine's Day gift-giving advice, we turned to those in the love business — romance novelists, a dating coach and others.
1. Channel your inner Edgar Allan Poe
Says ARNOLD BLOCKMAN, the retired judge who made his red robe a Feb. 14 tradition when officiating wedding ceremonies at the Champaign County Courthouse (above): "My wife has never liked receiving expected and traditional gifts on holidays, particularly chocolates and flowers on Valentine's Day. My best effort to date was a handmade pink card and a special poem.
"During my 20 years at the courthouse, I presided over all the Valentine's Day weddings in my red robe. I would give each person getting married a heart-shaped box of candy, a heart-shaped balloon and a rose. I also had a volunteer group of enthusiastic courthouse employees who would fill the jury box and sing love songs — led by my assistant, Tonya Stovall — to the newlyweds.
"The most interesting suggestion was when one of the newlyweds told me her Valentine's Day gift to her husband-to-be was herself wrapped in heart-shaped lingerie.
"Now, that is really thinking outside the box."
2. Think outside the box (of chocolate)
Says UI grad BELA GANDHI, founder of Chicago's Smart Dating Academy: "Being thoughtful wins the day on Valentine's Day.
"I love flowers, like most people; chocolate I love too, but I don't need to have two pounds of turtles tempting me at every turn.
"I love jewelry — because it's sentimental and reminds me of the person who gave it to me. Doesn't have to be expensive. My daughter gave me a necklace from a mass merchant that had two hearts on it — she said 'one is you and one is me.' Best gift ever, right?
"If you know someone loves something, do that for them. If he loves music, go for the concert tickets he won't buy for himself. If she loves basketball jerseys, by all means do that.
"Show the person you love that you know them and love them — and you'll win V Day every time."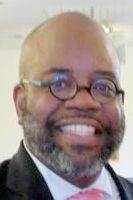 Says the Rev. KEITH THOMAS, pastor at Champaign's Mt. Olive Missionary Baptist Church: "My wife, Doris, has been a huge Patti LaBelle fan for years. At a Valentine's Day dinner we ate at a steakhouse, I presented her with a gift bag of items and tucked inside were tickets to Patti in Richmond, Virginia.
"We flew down and back overnight the next month for the concert."
3. Pucker up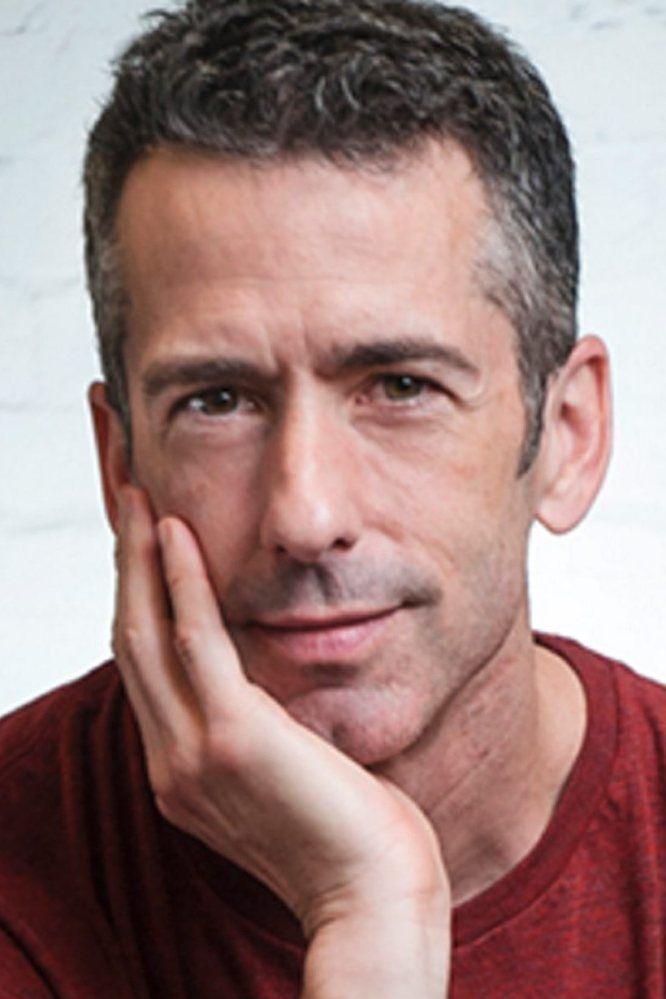 Says UI grad, LGBT activist and 'Savage Love' advice columnist DAN SAVAGE: "The best possible gift you can give is not caring about Valentine's Day. That's worked out pretty well for me and my husband over the last 25 years.
"No flowers, no chocolates, no pressure to outdo ourselves year after year, no disappointment, no hurt feelings, no fights about whose gift was better. Relationships generate enough conflict — you don't need some outside, arbitrary day of romantic obligation hanging over your head to generate more.
"We wish each other a happy Valentine's Day, we kiss and get on with the daily task/privilege of loving and caring for each other. I recommend it."
4. Don't wait to reserve a table for two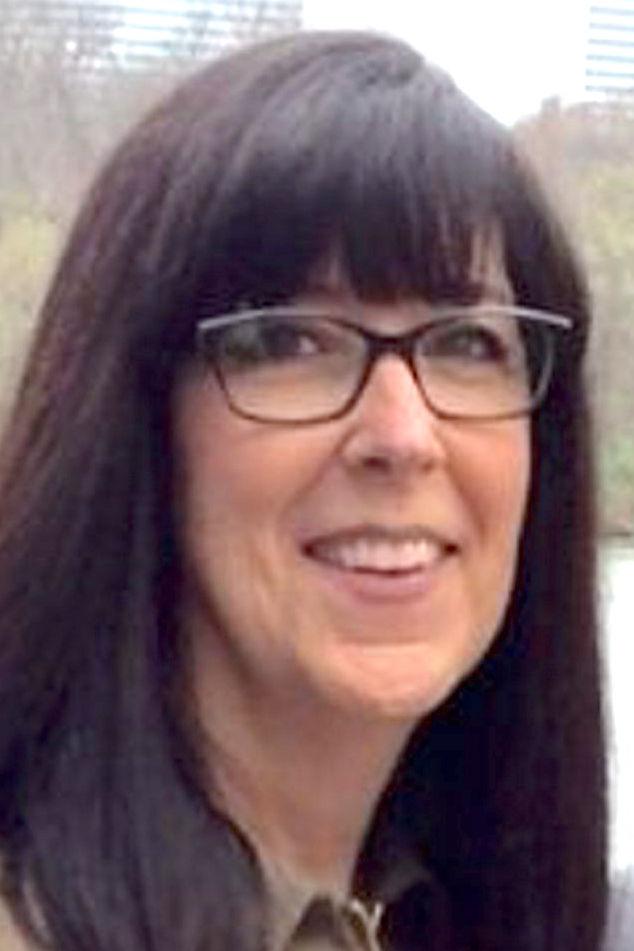 UI grad and Tiffany & Co. VP CATHY BUSHMAN says: "I would have to say the most memorable Valentine's Day gifts I received were the ones that were homemade. Whether it was a card from my children when they were younger or a beautifully written poem from my husband, those are the things that touch the heart.
"I can share on the other side of the spectrum about an unplanned and desperate Valentine's Day celebration, which was an 8 p.m. dinner at Denny's. That happens when you are both busy at work, and forget what day it is and everything is booked.
"That will be the celebration that will continue to make us smile and laugh over the years and be the cursory tale to not making plans in advance."
5. And don't you dare ...
Says UI grad JUDI SCHINDLER, author of "Husbands: An Owner's Manual" and the blog "The Toilet Seat Must Go Down": "A Valentine gift is tricky because — unlike birthdays, Christmas or even anniversaries — this one needs to say 'I love you.'
"So it has to be thoughtful — no Russell Stover chocolates or stuffed teddy bears from the drugstore — and personal — ixnay the dust buster and Veg-O-Matic. This one needs to say you know her, understand her and want to please her.
"If she's stressed out, how about a gift certificate for a spa day or a massage for two?
"Is she into music, theater or comedy? Two tickets upfront should be a hit.
"Has she always wanted to explore photography, cooking, painting or pottery? Classes would be appreciated.
"And if you're low on cash, create a package of IOUs for foot massages, breakfast in bed and any chores she's been nagging you to do but you haven't.
"If none of these seem right, diamond jewelry is always in good taste."
6. Make a memory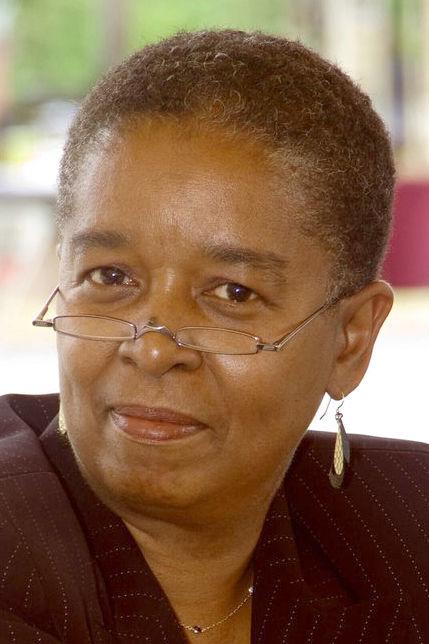 Says romance novelist BEVERLY JENKINS, named one of the 50 Favorite African American writers of the 20th century by the African American Literature Book Club: "My birthday is the 15th of February, so my late hubby and I would combine it with Valentine's Day.
"He called it Happy Happy Everything Weekend.
"We'd drop the daughter off at his mom's, get a nice hotel room, then spend the weekend usually at the beach. There's great beauty in the snowy deserted landscape of the beaches of Lake Michigan in February.
"We'd take a thermos of coffee, bundle up and drive first to the state park at Holland, Michigan, then wind our way up the coast to Grand Haven and end the day at the state park in Muskegon.
"I lost my hubby to cancer in 2003 and those weekends hold a special place in my heart."
7. Say it like you mean it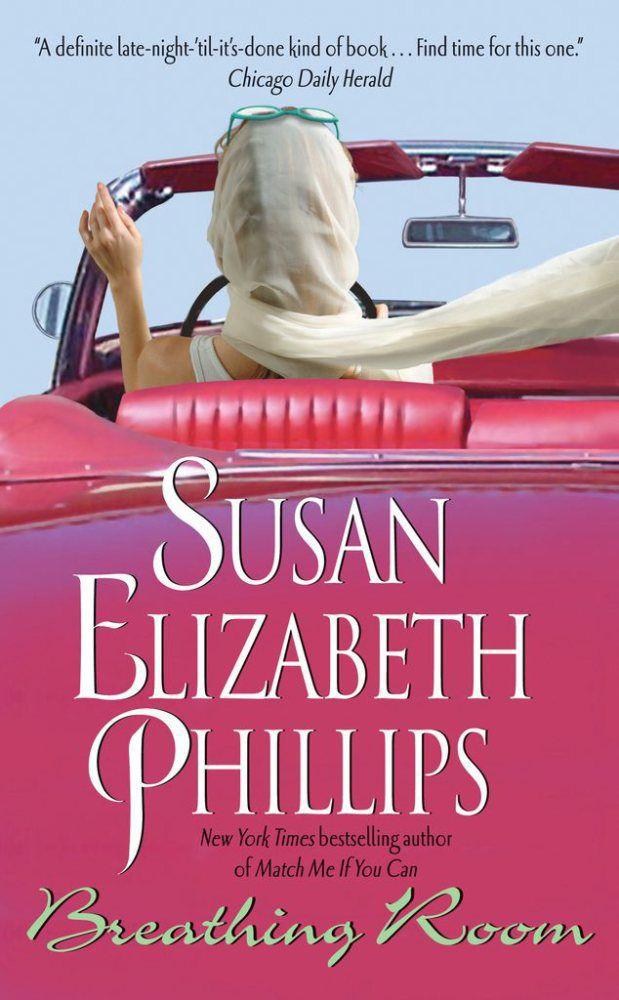 Says SUSAN PHILLIPS, winner of a record five Favorite Book of the Year awards from the Romance Writers of America: "I love Valentine's Day. What could be better than a holiday where, instead of having to cook a turkey, all anyone needs to do is look their partner in the eyes and say, 'I love you.'
"Not 'Love you.' That's the kind of casual thing we might say to anyone whose company we enjoy.
"Instead, a true, heartfelt 'I love you.'"
8. Get personal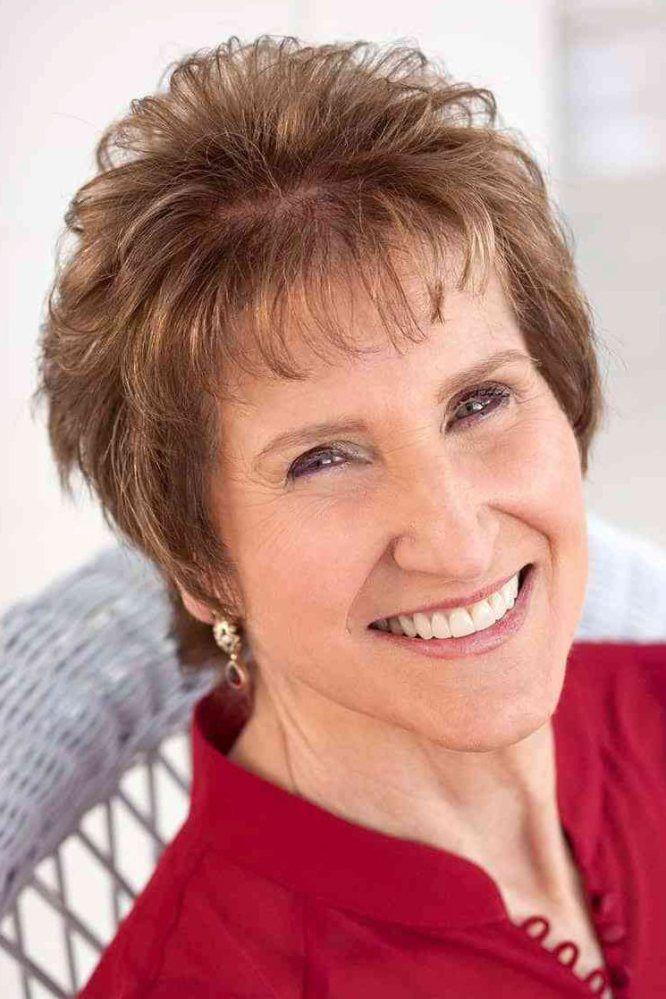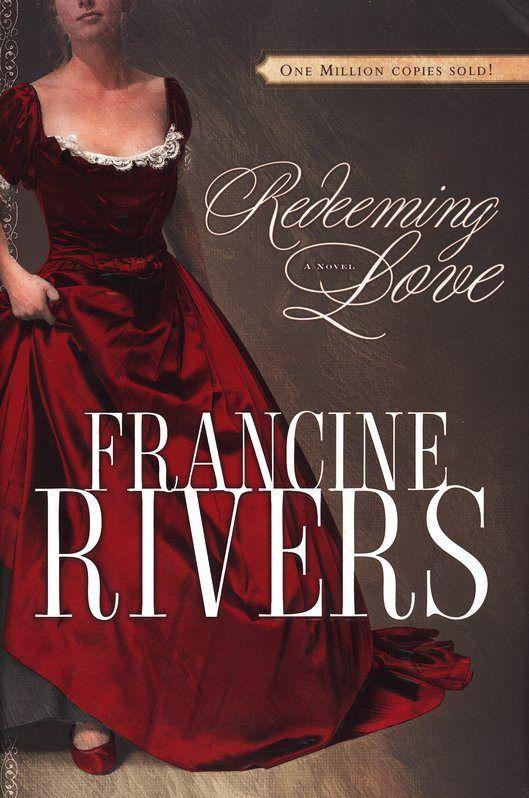 Best-selling romance novelist FRANCINE RIVERS says: "The only person I gift on Valentine's Day is my husband, Rick, and finding something special for a guy is more difficult than flowers and candy for a gal.
"Shirts? Ties? Books? I'd rack my brain trying to come up with something that would convey my feelings.
"There are always lots of cards out there, but sometimes they just don't say enough or what I think he needs to hear.
"The gift that meant the most to him didn't cost a thing. I had a nice, compact stationery box and some red construction paper. I cut out 50 hearts and wrote 50 reasons why I love him. I folded them and put them in the box.
"He could read them all at once or take one out a day for 50 days. Whatever he wanted to do. Of all the costly gifts I've found for my husband over the years — 50 and still counting — that's the one he's tucked away and kept."
9. Home is where the heart is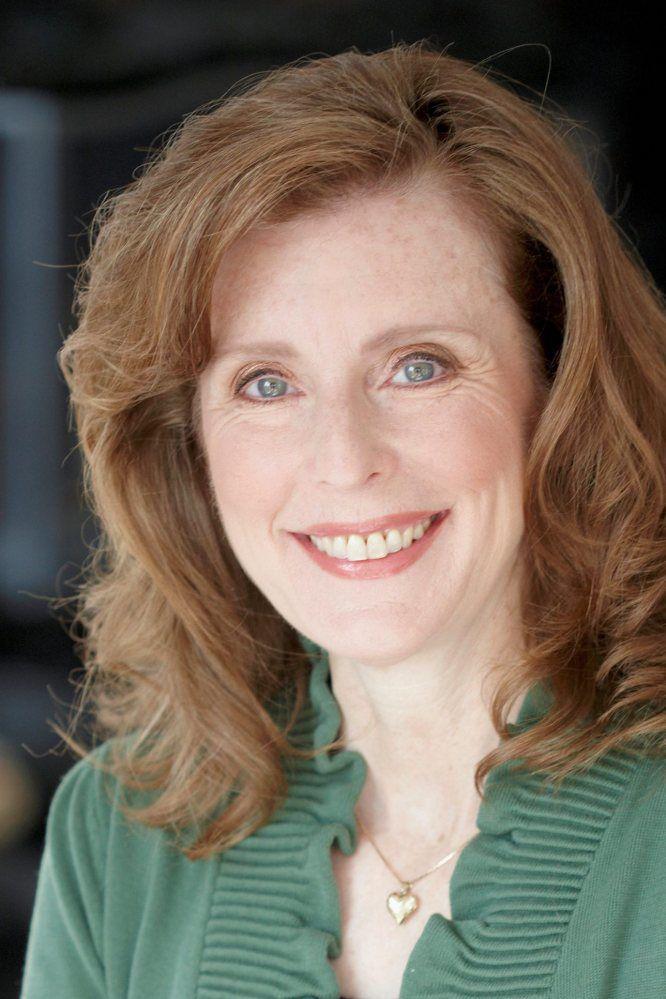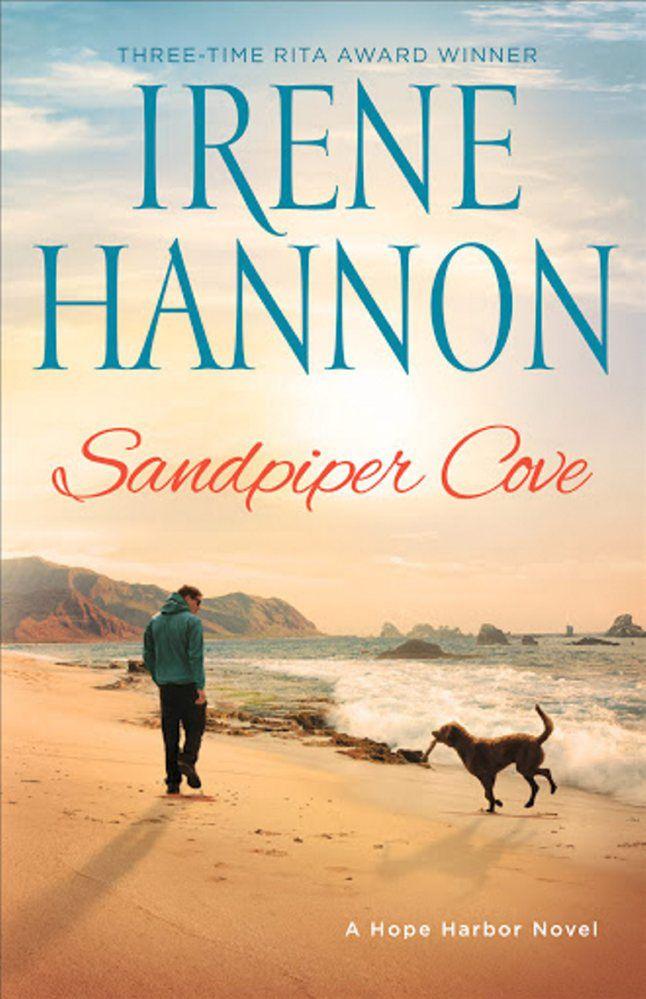 Says IRENE HANNON, one of 16 Romance Writers of America Hall of Fame inductees: "Once upon a time, my husband and I went to a nice restaurant every Valentine's Day. But eventually, the crowds, noise, fixed menus and high prices got old.
"These days, our favorite way to celebrate is to order gourmet takeout; set a small table with linen, fine china, silver and crystal in front of the fireplace; put on some soft jazz; open a bottle of our favorite wine and enjoy total privacy while we focus on each other.
"Best of all, this type of evening doesn't require reservations or advance planning — and time together is a much more memorable gift than chocolate or flowers."
10. Be unpredictable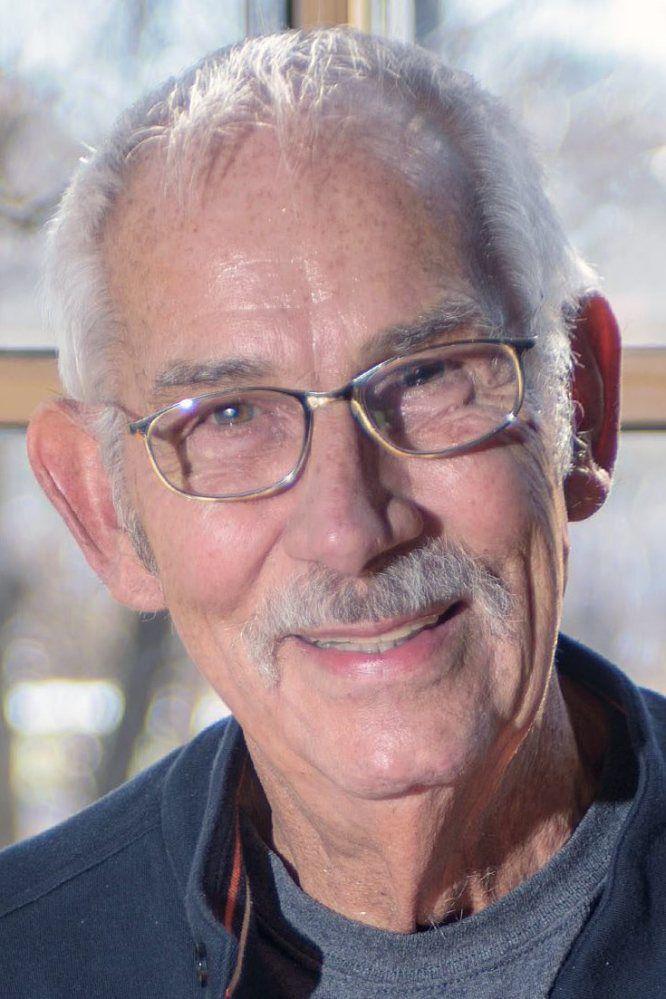 Longtime local florist RICK ORR says: "To make Valentine's Day unique, about five years ago I hired a young man who worked at a local gym to don white angel wings and go topless to make special deliveries. He also had several artful tattoos.
"It was a rather cold day but he did not mind and enjoyed the surprises he created — especially in the hospital and going through security at the Urbana courthouse."