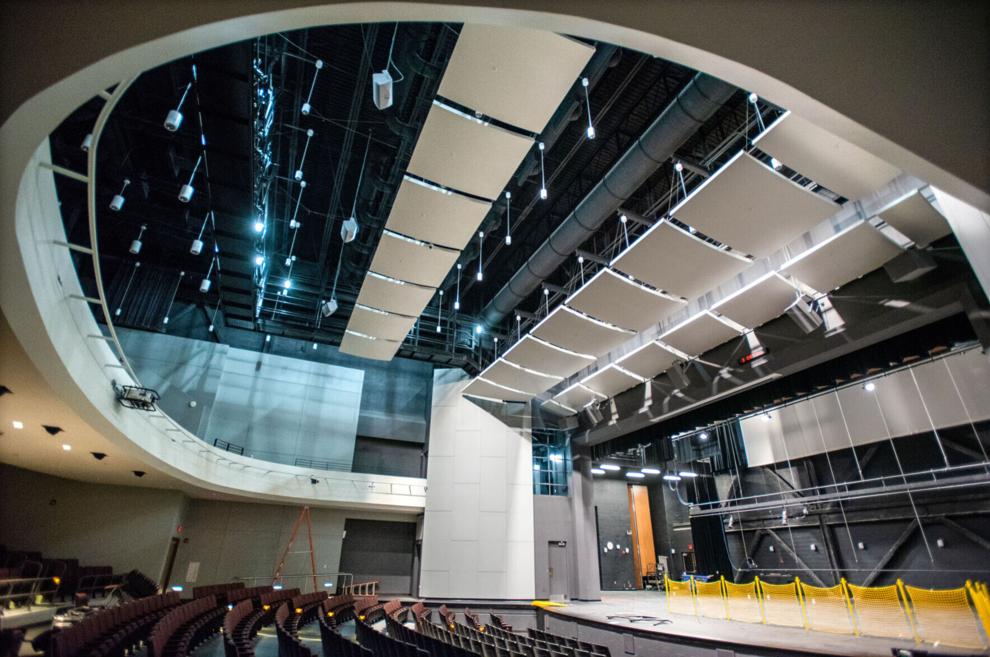 Only five days — four, for incoming freshmen — until the 2022-23 school year kicks off at Champaign Central High.
After almost five years of continuous construction, Central's $104.5 million expansion and renovation is nearly complete. New facilities like the 750-seat Decker Theatre are ready.
"This summer, we finally removed all the temporary partitions separating old, new and temporary spaces," said Elizabeth Stegmaier, the school district's director of capital projects. "It is gratifying to see how the existing building meshes with the new."
Last week, The News-Gazette's Robin Scholz and Ethan Simmons got a guided tour of the building courtesy of Stegmaier, Chief Communications Officer Stacey Moore and new Communications Director Garret Hill.
From 4 to 7 p.m. Monday, Central families can visit for a free-roaming open house of the upgraded facility.
"Many teachers and students have been in temporary spaces on site, off site and in portables for years. Some staff moved multiple times throughout the project," Stegmaier said. "They are now finally moving into their permanent homes, and for those teachers who were part of the planning and design phases, they see their spaces in their final form as they were conceived on drawings many years ago."
A tour in pictures: