Debra Pressey: It's Your Business
It's Your Business | Retiring owners of Wild Birds & More ready to fly coop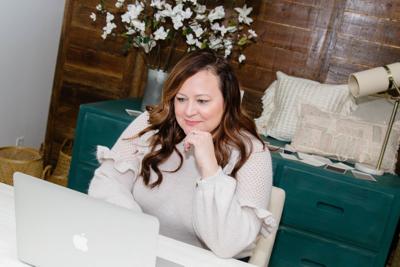 Wild Birds & More in Champaign is set to close at the end of the month.
Owners Jim and Nancy Householder are retiring.
The shop at 2141 S. Neil St. has carried bird seed and wild bird accessories, and remaining store merchandise is being sold at half-off, said Jim Householder.
Wild Birds & More was started 27 years ago, and the Householders are the third owners.
Jim Householder said he and his wife want to do some traveling and have been trying to sublease their store space. The lease has two more years to run, he said.
The shop remains open regular hours, 10 a.m. to 5 p.m. weekdays and 10 a.m. to 3 p.m. Saturdays, until it closes.
Featured designer
House Beautiful magazine's June/July issue includes a mention of Savoy-based Kari Beckett Design.
Beckett is included in "How to Virtually Hire a Remote Designer" with the following:
"E-designers often ask their clients to populate private Pinterest boards with spaces they love — a quick shortcut to understanding your style and preferences."
Beckett "takes it one step further, commenting back and forth with her clients on each photo to find out what resonates in the image," the article states.
Beckett, who started her business in 2018, offers both in-person and e-design services.
With her remote customers, she asks them to fill out an online questionnaire about their goals and budget for their projects. She also asks them to create a private Pinterest board so she can get a feel for what they like in terms of colors and styles.
Then she goes to work on a design and sends her clients links to furniture, rugs, pillows, lighting and decor items they can purchase as their time and budgets permit, she said.
E-design largely focuses on a room refresh rather than a gut job, Beckett said, but she has worked with contractors on some projects.
On the move
Insurance Providers Group, a locally owned independent insurance agency, moved in May from 501 E. University Ave., U, to its new space at Carle at the Fields.
The offices are now at 3302 Mission Drive, C.
Share news about your local business: Deb Pressey can be reached at 217-393-8258 or dpressey@news-