Who is Savoy's new public works director?
Roland White, an engineer who has previously worked for Fehr Graham, the University of Illinois and the city of Champaign. White was unanimously approved this week by the Savoy board of trustees and began Thursday.
"Public works has always been a passion of mine," White said. "I worked in public works earlier in my career and had a desire to move back in that direction, and Savoy was a really good fit."
Village Administrator Christopher Walton said Savoy received about 10 applicants and White was chosen from two finalists.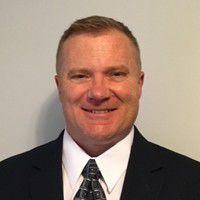 "We thought he was the best one. He's got extensive experience. He was familiar with our community and a lot of the projects currently going on in the village of Savoy," Walton said.
At Fehr Graham, White helped provide services to different government entities, and as the lead civil engineer at the UI, he helped on projects such as the Siebel Center for Design, MCORE and the State Farm Center renovation, according to a synopsis from the city of Urbana, which he was previously a public works director finalist.
With Savoy, White will serve as both the village engineer and the public works director and replaces Levi Kopmann, who left in July.
"His experience working on projects for Savoy means he'll be able to hit the ground running," village President Joan Dykstra said.