Just Askin' | What's next for N-G buiding in downtown Champaign?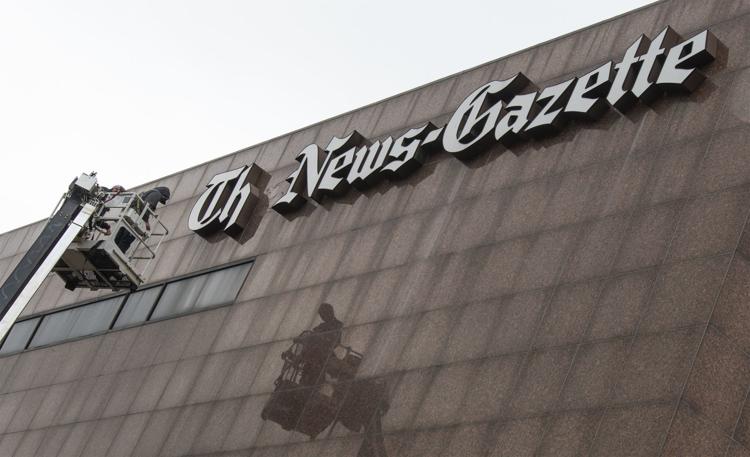 Q: What's going to happen to the former News-Gazette building?
News-Gazette Inc., the newspaper's former owner, has been marketing the downtown building and plans to auction it Aug. 12.
The News-Gazette moved in April to its new headquarters at 201 Devonshire Drive, C, after it was purchased in November by Community Media Group.
The property is being marketed by local broker Jill Guth and Colliers International, which is running the auction.
"It's an iconic building with a fantastic location, so we'll see what kind of vision people have for it," Guth said.
News-Gazette Inc. set a reserve price of $900,000.
"We tried to arrive at a reserve price that we think will attract the greatest number of buyers," former Publisher John Reed said. "Based on their knowledge of the market, that's where we landed."
Any proceeds from the auction will be used to pay back News-Gazette Inc.'s creditors, Reed said.
Interested buyers can inspect the property 11 a.m. to 1 p.m. July 28 and Aug. 4, and on auction day from 9 to 10 a.m., when registration begins.
The auction will be done in person with social distancing at the downtown building beginning at 11 a.m.
"The whole thing should last less than five minutes," said Mark Abood, a senior Colliers vice president. "The successful bidder will sign the purchase and sale agreement, the seller will, too, and the property will be theirs within 25 days."
He's optimistic News-Gazette Inc. will find a buyer for the 53,000-square-foot, glass, granite and marble structure.
It was built around 1912, and The News-Gazette had been there since 1984.
"To have that kind of asset for under a million would be a pretty good day for a buyer from a value standpoint," Abood said.
Guth said she's already started to receive calls about the auction.
"People are talking about multifamily. People are talking about offices. There's also some conversations about redevelopment of the entire parcel," Guth said. "Right now, it's very early. People are kicking the tires a little bit here. We'll see what happens."
Email your questions to staff writer Ben Zigterman (bzigterman@news-gazette.com), and he'll chase down an answer