Tom's Mailbag is on vacation this week, but veteran reporter Tom Kacich will be back to answer your questions next week — click here to submit them.
In the meantime, here's some area business news that should whet your appetite for the return of the Mailbag next Friday, courtesy of staff writer Tim Mitchell: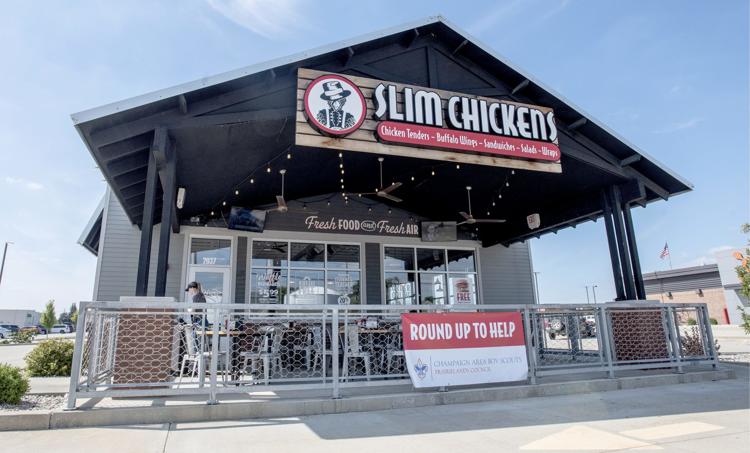 A south Champaign chicken restaurant has new owners.
Slim Chickens, at 2037 S. Neil St., was purchased by Gary and Carla Grewe of St. Louis on July 29.
The couple also acquired the chain's locations in Bloomington and Plainfield as part of what eventually will be a 50-unit area development deal in Illinois and Missouri.
The store celebrated its new ownership with a grand reopening on Sept. 12.
"Our staff is very proud of the work they have put in to get this location up to the highest possible standards of service. We're excited to bring Slim Chickens' fresh and delicious food in a clean, welcoming environment to the Champaign community," said Andrew Buscher, the district manager for central Illinois. "We're looking forward to showing off our Southern hospitality and really becoming a vital part of the community."
Slim Chickens bills itself as "a leader in the better chicken segment of fast-casual restaurants."
He said Slim Chickens sells 100 percent fresh, all-natural chicken tenders.
Buscher said the new team has worked to improve staffing and improve the eatery's cleanliness.
The restaurant also announced a partnership with the Boy Scouts of America.
Between now and Oct. 14, customers can round up their Slim Chickens bill to the next dollar, or any other amount, and the difference will go to the Prairielands Council of the Boy Scouts of America.
Since its founding in 2003, Slim Chickens has opened 90 restaurants in 14 states with an overall goal of opening 600 restaurants by 2025.