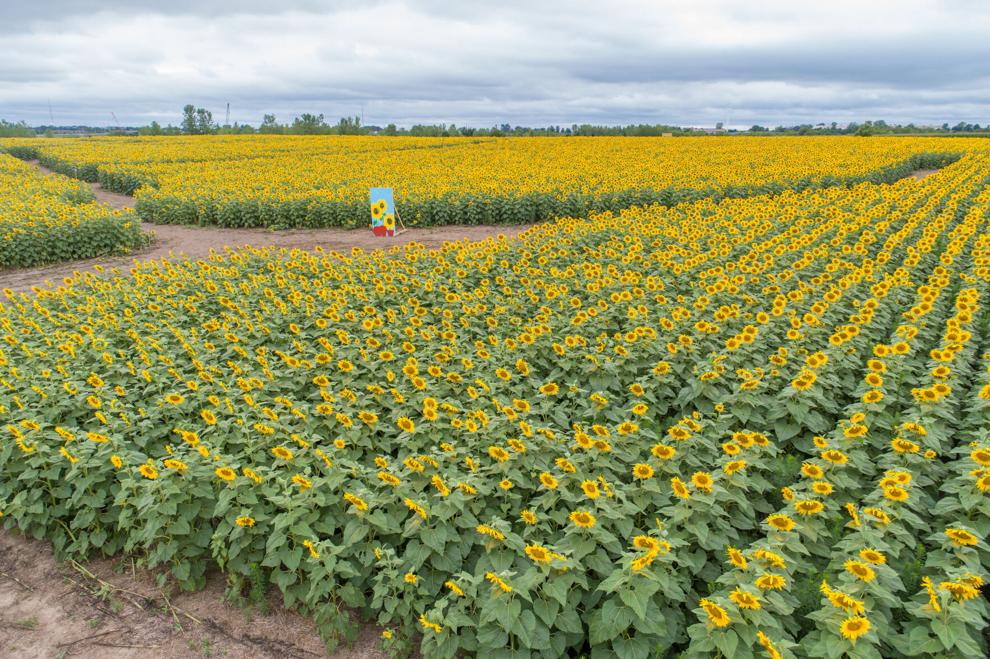 The sunflowers were in bloom at Clearview Farm in Champaign on Tuesday — with the colorful display expected to last another 10 days.
This year's maze at The Atkins Group's field along Mattis Avenue depicts a map of the state's major interstate highways, which serve as walking paths.
The fields are open to the public — free of charge — dawn to dusk.