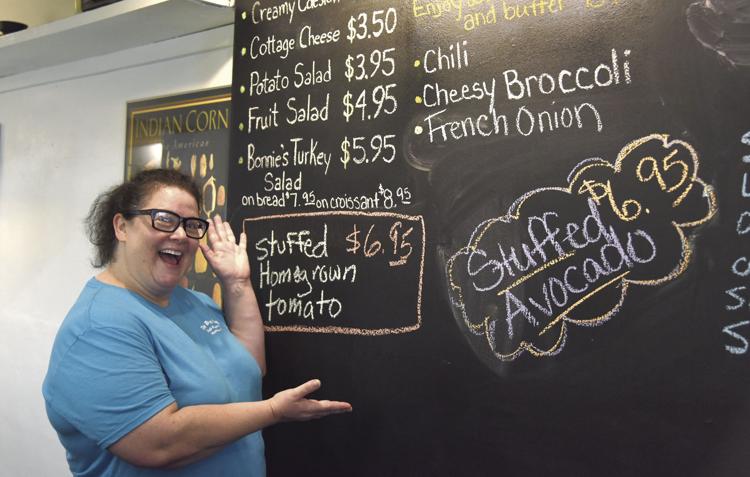 When her mom's small business began serving diners 44 years ago in downtown Monticello, bread went for 30 cents a loaf, gas cost 60 cents a gallon and the population of the Piatt County seat was a good 1,000 fewer than it is now.
So no way, no how, after all these years, was LESLIE GLICKMAN going to let a pesky pandemic derail the Brown Bag Deli Restaurant — the West Washington Street mainstay that Harlean Swing handed down to her daughter.
"We did have to close for a while, and our daily business was and still is not back to what it was," Glickman says. "However, two good things came out of this experience.
"One is that closing gave me and my partner a chance to regroup and get organized about how to go forward in the best way and get some things done that we never had time to do while open. I was also able to get some much-needed remodeling done to the building.
"Second, I and my staff learned so much of what we are made of and what we are capable of doing. We had to make a lot of changes in a short amount of time and do things we have never done before, and we had to think on our feet and be creative and we are all better for it. Having said that, I hope it ends soon."
Glickman took time out from serving stuffed avocado and pie by the slice to answer a few questions from Editor Jeff D'Alessio in the 40th installment of our weekly speed read spotlighting leaders of organizations big and small.
---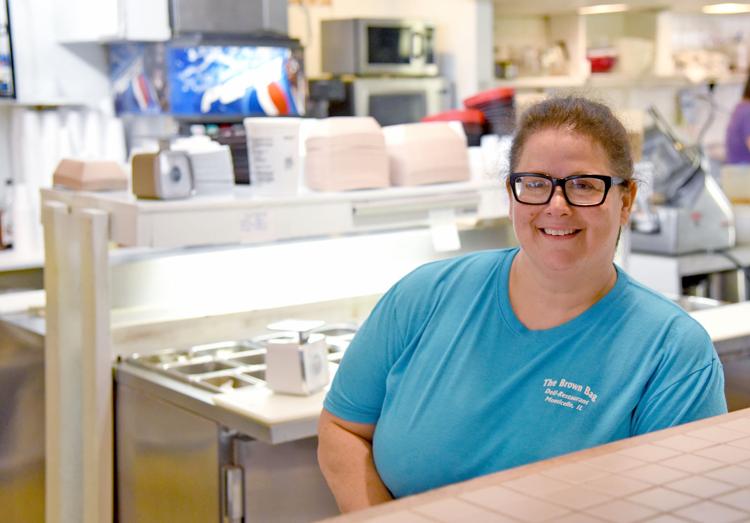 My one unbreakable rule of the workplace is … never argue with a customer.
The hardest thing about being a leader is … juggling the needs of your business with the needs of your employees and not being afraid to be the bad guy.
I'm frugal in that … I won't pay a lot for shoes unless they are work shoes.
My single favorite moment of all-time in this job was … when the restaurant turned 40 years old and I got to see all the ways it and my mother impacted the town and residents over those years.
My philosophy on meetings is ... make sure you are organized and ready to talk about what is important to you and have people you can trust around you who won't be afraid to disagree.
The last luxury in which I indulged was ... a trip to Iceland for me and my best friend.
I paid for both plane tickets and the hotel, and she had to plan the whole week's events. We had a blast.
I can't live without my ... cell phone, in my professional life. And in my personal life, it would have to be my friends, who are family to me.
The most beneficial college class I took was ... Theories of Personality at Eastern Illinois University.
It is very beneficial for me when I am managing the staff at my restaurant. It helps me understand how to relate differently to each person as needed and help get the best out of them.
I'm up and at 'em every day by … 8:15 a.m. So not a morning person.
As far as my exercise routine goes … can you repeat the question? What is the thing called exercise?
The worst job I ever had was ... a tossup between proofreading for a textbook company, where I struggled to stay awake at my desk, and working the counter at Wranglers in Charleston while trying to avoid the owner's inappropriate advances.
The biggest business risk I ever took was ... making one of my favorite employees a business partner and future owner. It has paid off wonderfully.