Debra Pressey: It's Your Business
It's Your Business | Champaign County's Restaurant Week returning with dine-in choices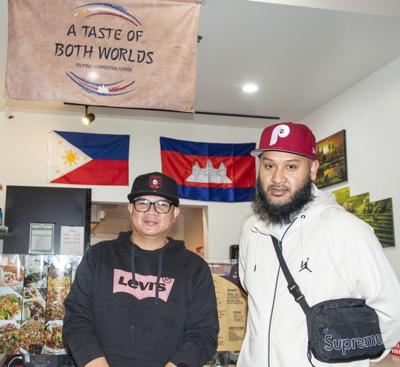 Visit Champaign County's 6th annual Restaurant Week is returning to an in-person event this year, and it will include more than 30 participating restaurants.
It's set for Jan. 28 to Feb. 5.
Last year's take-out only version of restaurant week was "extremely successful," and included a number of new restaurants that were better geared to offer carry-out at the time, said Terri Reifsteck, the organization's vice president of marketing and community engagement.
This year, there will be both carry-out and in-person options, and, "almost all the restaurants are doing both," Reifsteck said.
If you plan to participate, Visit Champaign County urges making reservations early, dining out often during the week, tipping generously and wearing face masks inside restaurants when not eating or drinking.
The organization is also asking customers to be patient and show kindness to restaurant workers, given the current labor market and supply chain issues.
Participants can share pictures and their experience with #CCRestaurantWeek for a chance to win a $100 gift card to a restaurant of their choice in the Champaign County area.
A Taste of Both Worlds, a Filipino and Cambodian fusion restaurant at 401 N. Broadway, U, will be participating for a second year, said Loeuy Kim, the co-owner with Raz Diaz.
They plan to feature such popular dishes as short ribs with rice, stuffed wings with rice and sisig, Kimn said. Sisig is described as your choice of diced pork or chicken or a combination of the two, stir-fried with garlic, onions, citrus, ground ginger and black pepper, topped with green onions, fresh chili peppers and lime and served with jasmine rice.
For a full list of participating restaurants: visitchampaigncounty.org/events/restaurant-week
In-person again
Circle of Friends, an adult day care facility at 609 W. Washington St., C, is set to reopen Monday for in-person services, after nearly two years of virtual services.
Director Kathy Rhoads said the reopening will begin with 10-12 people, so safe distancing can be maintained, and with masking required.
As of this past week, she still had some openings, she said. Not all clients want to attend full-time, she said.
Virtual activities via Zoom will continue, Rhoads said.
Circle of Friends is for adults over age 18 who need socialization, assistance with daily living tasks, supervision for safety, medical monitoring, therapy services and memory treatment.
It also serves caregivers who need some personal time, support groups, counseling by a geriatric social worker, referrals to geriatric resources in the area, flexible scheduling and an alternative to institutionalized care for their loved ones, according to the website.