Top of the Morning, Dec. 21, 2019 (w/video)
This week's stop in our video series on local businesses with stories to tell: Harvest Market in Champaign, which — for the studying crowd — is much more than a grocery story.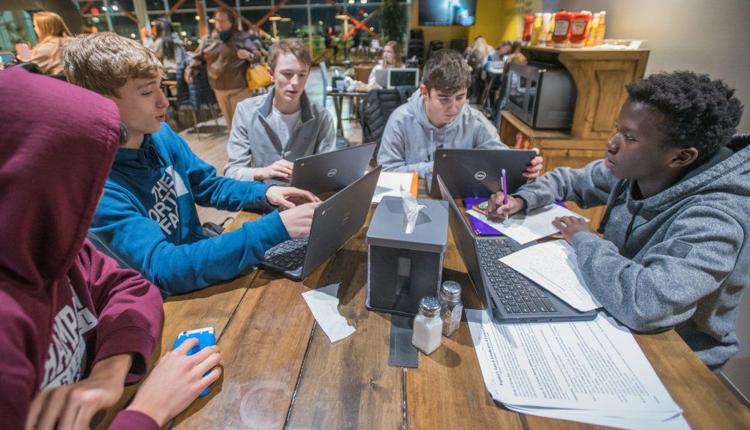 Lily Lewis and Kassie Minor hunkered down in their seats on the upper floor of Harvest Market's restaurant, the Farmhouse, on Tuesday night.
Coming to the grocery store's lofted space has become a weekly ritual for the University of Illinois College of Veterinary Medicine students. And during finals, they go there daily.
"When we're here, we'll be here for hours," Lewis said. "You can get food if you need it, you can get highlighters, it has everything you need."
The Farmhouse includes a coffee shop, a restaurant, and a bar that serves free popcorn to customers, and it's become a popular spot for students to study.
"We've actually spent like 12 hours here," Minor said. "You can get breakfast, lunch and dinner and a drink if we want it."
It's not just college students who are enjoying the space, which become packed during finals.
"The students range from high school all the way to 30, 40," bartender Ethan Roberts said. "Everyone comes in, hangs out, and enjoys it. But for the holidays and for Finals, it's become one of the hotspots in town … It grows semester by semester. People are starting to find out about it, they tell our friends and see how nice and relaxed it is and every year it gets bigger and bigger and bigger."
When testing season is over, the restaurant isn't completely drained of its clientele.
"A lot of people consider it their living room," operations manager Donna Wright said. "They study, they have game night, they have Bible studies, meetings. It's just a place where everyone meets."