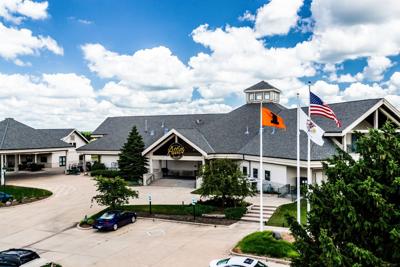 In early fall, a new restaurant will open at the under-renovation Atkins Golf Club in Urbana. It will occupy the same space as the former Attie's, and the University of Illinois athletic department is asking fans/future customers to help name the place.
Suggestions are coming in bunches on the department's Facebook and Twitter accounts. As of Thursday morning, there were 373 Facebook comments and 132 tweets.
The theme of the new restaurant is farm to table.
"We thought it might be fun to see if fans had anything more creative than what we were coming up with," said Cassie Arner, senior associate athletic director. "We wanted to see what people were thinking."
A company has been selected to operate the restaurant with an announcement due this summer.
If a fan suggestion is used for the name of the new restaurant, the entrant will be rewarded with dinner and a chance to be one of the first to play at the renovated golf course.
Among the suggestions already submitted: Smallville (a homage to Illinois men's golf coach Mike Small), Field of Greens, South Farms Bistro, Greenside Grille (when you spell it with an extra 'e,' you can charge more), Home on the Grange, Stricker's 19th Hole and What's Fore Dinner.
"I thought the creativity was off the charts," Arner said, "There are so many names we hadn't thought of."
Arner does have a favorite "because it is so witty," but she's keeping that to herself because the final decision will be made by others and she doesn't want to influence the judges.
Arner said the goal for the name is "to be more descriptive of the Illinois brand and the fact that it is farm to table.
"This is a really special project for us," she said. "The crops are going to be grown right there in Stone Creek on the property."