Top of the Morning, Nov. 23, 2019 (w/ video)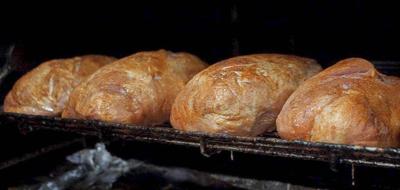 This week's stop in our video series on local businesses with stories to tell: Champaign's Old Time Meat and Deli, which is gearing up for the holidays.
Boxes will be stacked to the ceiling and the smoker will be full at Old Time Meat and Deli on Sunday through Wednesday as the shop becomes inundated with turkeys.
"It's gonna get pretty busy," manager Jeff Coleman said.
Coleman said he expects the store to sell around 700 Amish free-range turkeys in the next week, which come from a company in Loda. While he hasn't been to the farm where the turkeys are raised, he has heard about it.
"They said it's pretty noisy," he said, "and it's a whole lot of turkeys."
While they smoke about 40 turkeys, most people simply buy them raw, Coleman said. And while new fads have arrived over the last few years, most people simply cook them the old-fashioned way.
"People are frying them and smoking them over the last four years," he said. "But most people just bake them in the oven."
Thanksgiving isn't the busiest time of year for the shop, and it's not even close.
"That's a lot more work (in December)," Coleman said, "but Thanksgiving is a good test run for Christmas."