Champaign-Urbana makes Trader Joe's list of locations to consider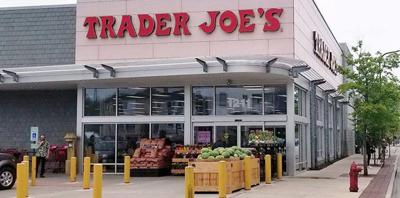 To reach Tom's Mailbag, click here
Chick-fil-A in 2019, Costco in 2020 ... Trader Joe's in 2021?
It's early in the process, but Champaign-Urbana has made its way onto the trendy grocery chain's list of about 200 areas under consideration for expansion, Trader Joe's CEO Dan Bane told The News-Gazette on Wednesday.
Of those 200, Bane said, the plan is to build stores in about 30.
The lengthy list was compiled Tuesday during Trader Joe's annual expansion-themed meeting, during which the company's retail officials propose which cities ought to be considered.
"Our (executive vice president) from the middle of the country said she thought Champaign-Urbana would be good to consider," Bane said. "Champaign-Urbana was not on the list last year. It is on the list this year.
"The challenge now is about trying to find the 30 best out of 200."
The next step, Bane said, involves giving a network of brokers "a hunting license" to scout for possible locations in cities on the list.
That's followed by a deeper dive, including analysis of the three primary factors that Trader Joe's considers when choosing where to set up shop: population density, median household income and education.
"Champaign-Urbana probably comes out really high in education," Bane said.
There's no hard deadline for narrowing the list to 30, he said.
Known for its low prices (Two Buck Chuck wine), healthy options ("reduced-guilt" potato chips) and quirky culture (Hawaiian-shirt-wearing employees), the fast-growing, Southern California-based chain has 503 locations nationwide. Those include 17 Illinois stores, all in Chicagoland.
Depending on your starting point, the closest Trader Joe's to C-U is either in Indianapolis (home to two stores), Orland Park or Naperville.
For C-U to land the No. 2-rated business on 2019's American Customer Satisfaction Index — on the heels of adding Nos. 1 (Chick-fil-A) and 6 (Costco) — it won't be based on petition signatures, Reddit comments or any other customer campaigns, like those that have popped up in recent years in C-U.
"We did that once," Bane said, "and it turned out to be not a great location for us."