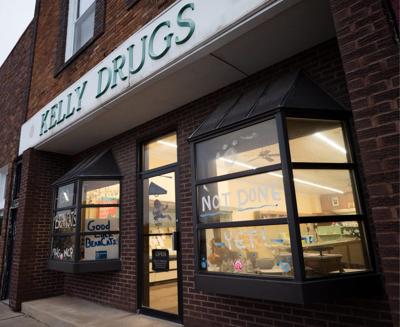 This week's stop in our series on local businesses with stories to tell: Milford's Kelley Drugs.
Businesses like Kelley Drugs are rare nowadays.
In a world where chains like Walgreens and CVS dominate the pharmacy business, Jeanne Van Hoveln's tiny shop in downtown Milford has stood the test of time. She's owned it for 27 years. Her father owned it for 30 before that.
"It's really a hard market to stay alive in," she said. "The way the pharmacy market has changed, wholesalers just bought up all of the privately owned (businesses). On the other end, (customers are) very loyal."
The coronavirus pandemic has affected her store, but she hasn't seen runs on goods like bigger stores like Wal-Mart and Target are experiencing across the country. She said masks ran out a long time ago, but that was because she wasn't able to restock because of demand around the world. The same is true of hand sanitizers, wipes and sprays and even toliet paper.
"People here are still going about business as normal," she said, "no evident panic, although I frequently hear people limiting the trips to surrounding 'big cities' like Champaign, Danville, or Kankakee."
The same loyalty that has kept her store in business through all these years is helping guide Van Hoveln and her small town through this unprecedented time.
"We will still care for our patients and because we communicate easily with them we will adapt," she said. "People have already asked if there is anyway they can help in an emergency feel free to call them. My patients are my friends and family and I am confident that we, as a community, will band together and do what we have to for each other, the way I have experienced my whole life."