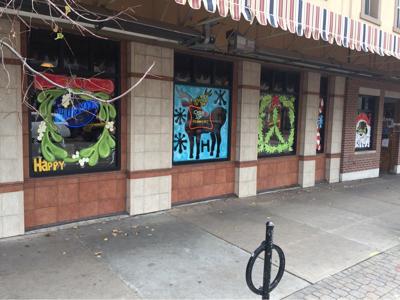 For the last 45 years, Christmas Eve at the Esquire Lounge in Champaign meant one thing: Fried chicken, free of charge, to anyone who walked in the door.
A tradition started after Bob Osiek, Joe Donahue and Pedro Heller took over in the mid-1970s morphed into a must-attend bash, the pub crawling with holiday customers until the doors closed around 6 p.m. It cost a pretty penny but worth the effort.
"It was a way to say thanks to the customers who patronized us all year," Heller said. "And you saw former customers who might have been back in town for the holidays. It was a chance to catch up with a lot of familiar faces."
Most every restaurant and bar in our neck of the woods could use a pick-me-up right about now. On Christmas Eve, the Esquire — with a thinned-out staff due to layoffs — deserves our attention.
COVID-19 restrictions make it impossible for anyone to belly up. But we can order to go (217-398-5858) as a way to say thanks. The Esquire even offered a Christmas Eve Special last week (whole and half-bird meals) in an attempt to keep the tradition intact until 2021, when the doors (hopefully) will swing open again.
"Like a good Cubs fan," Heller said, "we'll have to wait 'til next year."