2003 Cold Case: Murder of Helen Melchi
The purpose of longtime C-U news reporter CAROL VOREL's award-winning podcast series — "Cold Cases" — is to shed light on unsolved crimes. In 2019, the series has been recognized nationally by Editor & Publisher and statewide by the Illinois Associated Press Media Editors.
Anyone with information about the 2003 murder of HELEN MELCHI in her north Champaign home is urged to call Champaign police detective Robb DeLong in the Investigations Division at 217-403-6900. Or remain anonymous by reaching out to Crime Stoppers at 217-373-8477 or 373tips.com or via the free "P3 Tips" mobile app
Do you have a Cold Case you'd like Vorel to chase? Email her at cvorel@news-gazette.media or call 217-351-5345.
---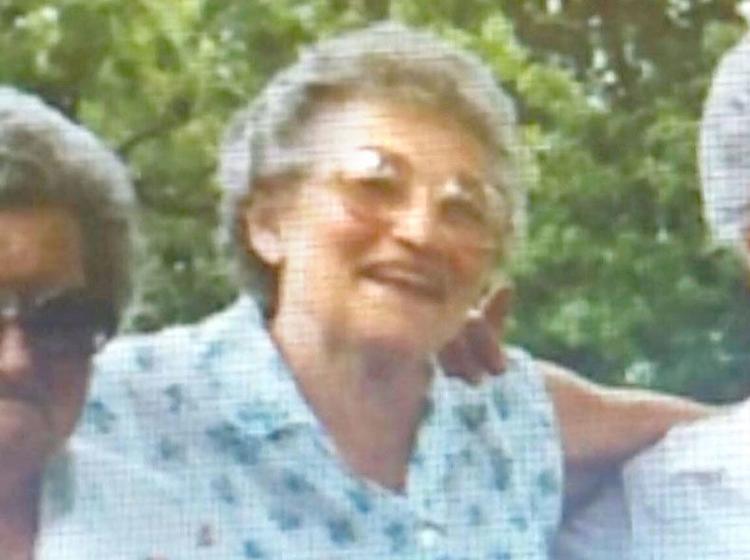 By CAROL VOREL
Helen Melchi wasn't just beloved by her family. Her neighbors in north Champaign enjoyed her company, too.
In her 80s, she often could be found gardening around her house in the 1300 block of North Hickory Street, where she lived — and raised a family — for more than 40 years.
"She was a good and kindhearted person," said her daughter, Sandy Hammerschmidt. "She didn't deserve this."
It was neighbors who noticed something off in July 2003, leading to a grisly discovery that still haunts authorities and loved ones.
They "noticed Helen's newspapers still out in the yard. That's unusual. Usually, she gets it and brings it in," Champaign detective Robb DeLong said. "They also noticed that her garage door was up and she wasn't outside, which also was unusual. So they called Mrs. Melchi's daughter."
Hammerschmidt and her husband found Melchi dead in the bathtub, bound and gagged. An autopsy showed she had been beaten and strangled — two days shy of her 85th birthday.
"Cowards," Hammerschmidt said. "You knew you could outwit this little old lady and that doesn't make you a man, and as far as I'm concerned, you're a coward."
* * * * *
Melchi was heavy into the community.
A longtime employee at University of Illinois Sports Food Service, Mrs. Melchi was a member of St. Matthew Lutheran Church as well as VFW Post 630 Auxiliary in Urbana.
But family came first.
"She loved her grandkids and the grandkids just loved her," Hammerschmidt said. "They wanted to be with her."
On July 1, 2003, it all changed.
"She has missed a lot. Now she has great-grandkids that she didn't know about," Hammerschmidt said. "One of them has my mom's first name as her middle name. She is still being remembered."
The investigation into her murder led to the identification of four suspects, including two who were arrested and charged. But as the case wound its way through the criminal-justice system in 2004, a confession was thrown out and charges were dismissed against both suspects.
The probe and prosecution of the homicide were back at square one.
"We have an idea of what we believe happened, and of who we believe may have been involved," Champaign County State's Attorney Julia Rietz said.
* * * * *
DeLong is reviewing the case in another effort to crack it.
"I can't imagine the frustration and heartbreak that Helen's family has gone through the last 16 years," he said. "All of our cases bother us. It's heartbreaking. You want to be able to find answers and bring some resolution and some closure to the family, in this case as well as others."
What started as a robbery, detectives said, ultimately led to Mrs. Melchi's death.
DeLong said reports and evidence logs reveal authorities held the house for three days as an active crime scene, with units from Champaign and state police conducting an extensive search.
"They were incredibly thorough," DeLong said. "We literally have the kitchen sink from the residence in evidence to this day at the Champaign Police Department. So when you hear they took everything but the kitchen sink, no, we took it in this case."
The Melchi home was the center of many special memories up until that terrible day in 2003. Hammerschmidt and her brother Ed grew up in the house and said their mother refused to move despite the family's urging.
"She lived in that house because that was what she had from my dad and she wanted to be there," Hammerschmidt said. "We did a lot of safeguards for her."
A map of the location is below.
* * * * *
Although detectives developed four suspects, only Ramone Roebuck and William Lee were charged. Police and prosecutors said Lee allegedly acted as the lookout as Roebuck and two others entered Mrs. Melchi's house.
Roebuck and Lee were charged with first-degree murder when John Piland was the Champaign County state's attorney. The other two suspects were not charged.
Lee went to trial and was convicted in September 2004. But Champaign County Circuit Judge Harry Clem overturned the verdict, ruling the statement Lee made to Champaign police implicating himself and others was not voluntary and therefore inadmissible. As a result, key evidence could not be used against Lee.
The Fourth District Appellate Court affirmed Clem's decision on an appeal from Rietz, who became involved in the case when she took office.
"The case was built largely on the statements, confession, made by William Lee when he was interviewed by the Champaign Police Department during the course of the investigation," Rietz said. "So we could not use really the main evidence that we had linking William Lee to this homicide."
The development in Lee's case impacted the murder case against Ramone Roebuck.
"The statement by William Lee was also the main piece of evidence against Ramone Roebuck," Rietz said. "And, I again had no evidence other than this statement that was now ruled inadmissible, and so ultimately, we had to dismiss both William Lee's case and Ramone Roebuck's case."
But, Rietz said, charges can be re-filed or brought against others in the murder of Mrs. Melchi.
"So no one has been convicted, and because of the procedural history, there is no double jeopardy involved," Rietz said. "They both could still be re-charged and other people could be charged if we had the evidence to proceed, to move forward."
* * * * *
Hammerschmidt holds out hope that the robbers who killed her mother are brought to justice.
"Whoever did this took a good person, but there is nothing we can do about it except hope that somebody will come up and say something. It's time. It really is," Hammerschmidt said.
"She was an old lady. They wouldn't want that to happen to their mom or grandma. And I realize that they don't like to talk and they are afraid, and it's time to buck up and do it."
Said DeLong: "We're hopeful there is a person or persons out there that have information about this who were either too intimidated to come forward at the time or came forward with only part of the information that they had, that will come forward and be willing to speak to us ... There is no statute of limitations on murder."
Are the four original suspects still on police's radar?
"Over the course of the last 16 years, nothing has changed to make us believe that something different than what we initially believed or initially investigated has occurred," DeLong said. "That's really the most I can say about that."
Police are hoping for tips of any kind.
"We're not going to show up on your doorstep with six squad cars and a bunch of police officers in uniform," DeLong said. "We can talk really anywhere anytime that you are comfortable with.
"There is that stigma about not wanting to talk to police or getting labeled one way or another. But when it really comes down to it, we all have to be human beings, and this is a human being who needs someone to speak for her. She can't speak for herself, so people have to step up and do the right thing."
Meanwhile, Mrs. Melchi's family remains determined to find closure. Hammerschmidt, who lives in Philo, first asked the community for help by publishing a Letter to the Editor in The News-Gazette in October 2003.
"I just wish that somebody would step forward and be grown-up and stop being afraid," Hammerschmidt said. "I would think that if they turn them in, they would be in jail for the rest of their lives, so they shouldn't have to worry about somebody coming after them."