2020-21 High School Confidential: Week 13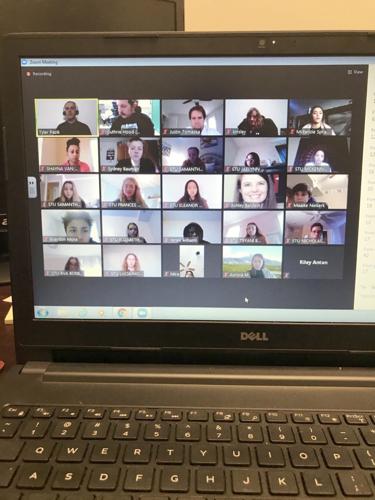 Welcome to Year 5 of High School Confidential, an award-winning project made possible by aspiring student journalists from every corner of our circulation area. Each Friday through May, they'll tell us what's happening in their hallways at news-gazette.com.
Once a week, we'll hand over our Snapchat account (News-Gazette) to our correspondents for behind-the-scenes tours.
Feeback? Email N-G/VP Jim Rossow at jrossow@news-gazette.com.
This year's panel:
— Reese Anderson, Chrisman
— Jose Alvarez, Urbana
— Briana Ballard, Academy
— Chloe Becker, DeLand-Weldon
— Jada Bonam, Centennial
— Lexi Breymeyer, Hoopeston Area
— Bryce Burnett, Westville
— Raegan Cheek, ALAH
— Olivia Chew, Salt Fork
— Cassandra Colmenares, Academy
— Clara Rudolph, Monticello
— Hayden Copass, Georgetown-Ridge Farm
— Ava Cothron, Tuscola
— Kate Cramer, Mahomet-Seymour
— Aaliyah Denius, Oakwood
— Kylie Duckett, St. Joseph-Ogden
— Charlotte Ebel, Uni High
— Malia Fairbanks, Unity
— Andrew Ferguson, Fisher
— Hailey Gadbury, Bement
— Haven Hathaway, Gibson City-Melvin-Sibley
— Leilani Islam, Danville
— Fabiola Jaramillo, Arcola
— Audrey Kaeb, Cissna Park
— Jordin Lucht, Milford
— Mason McMasters, Armstrong-Potomac
— Taylor Mennenga, Paxton-Buckley-Loda
— Morgan Miller, BHRA
— Daniel Olson, Villa Grove
— Tony Owen, Rantoul
— Kitty Rossow, Central
— Anna Sanders, Heritage
— Courtney Shane, Blue Ridge
— Emerson Tarr, LeRoy
— Felicity Tuan, Judah Christian
— Maci Walters, St. Thomas More
On to this week's report: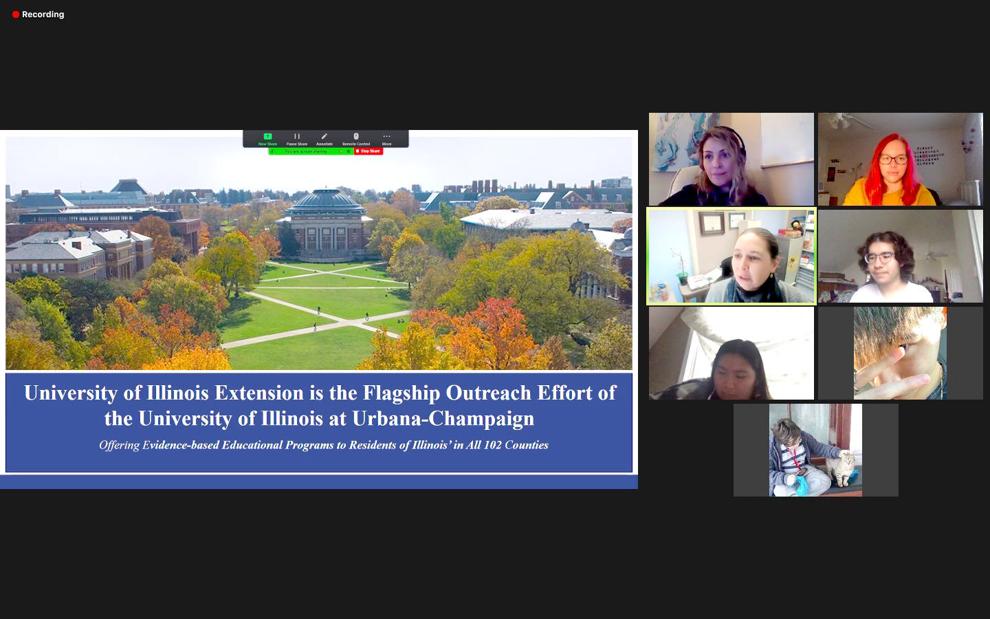 Academy High
Last Friday, Spanish IV class met with Dr. Margarita Teran-Garcia, a pediatric specialist, dietician and researcher, to learn what the community is doing to assist those facing obesity and obesity-related disease. Teran-Garica also introduced the class to Abriendo Caminos, a University of Illinois program dedicated to improving Hispanic health.
— Briana Ballard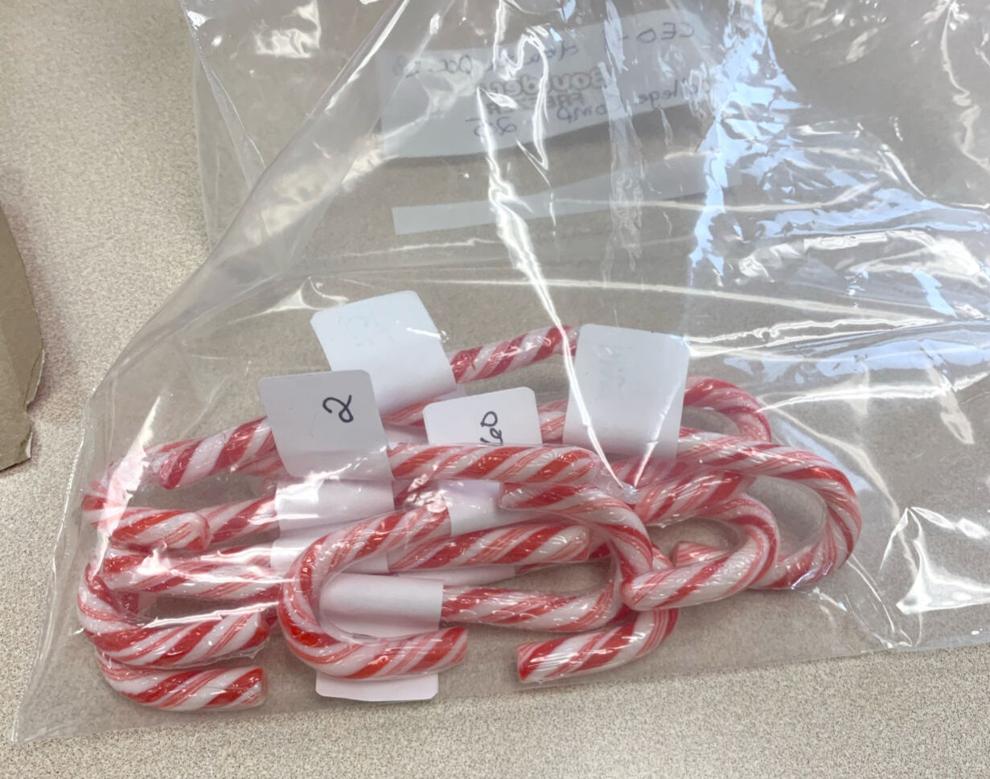 ALAH
Student council members put on a candy cane drawing. Students were given a numbered candy cane; if their number was drawn, they received a gift bag. Pictured: Sarah Rafferty.
— Reagan Cheek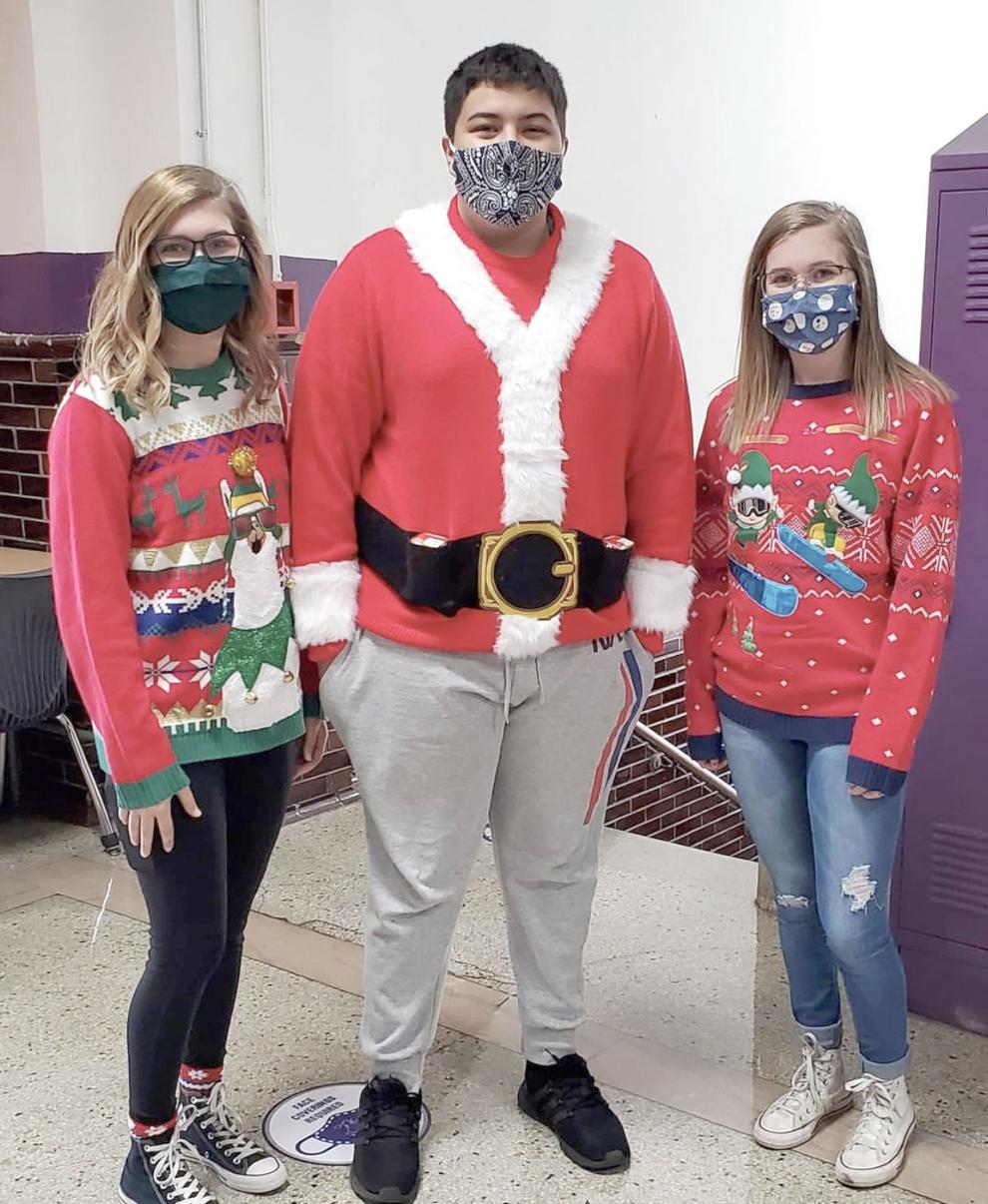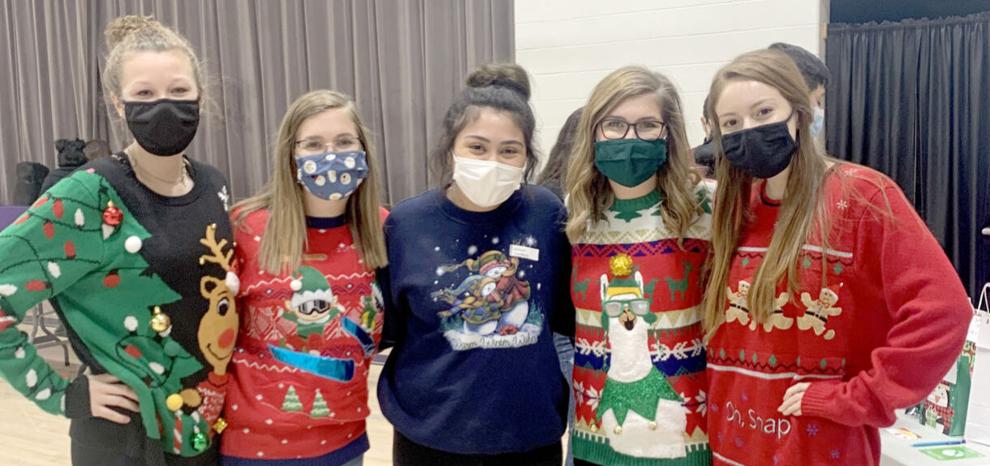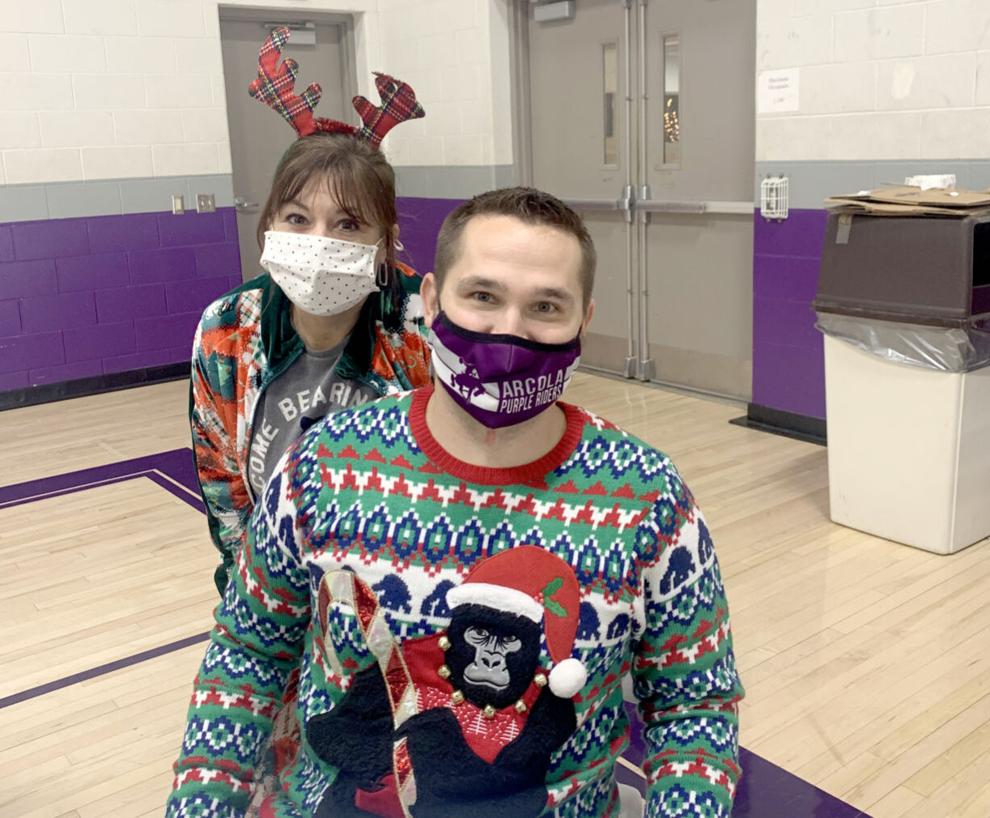 Arcola
Students and staff came to school in Christmas sweaters. Another holiday idea: a raffle in which students can win prizes like blankets, gift cards and money.
— Fabiola Jaramillo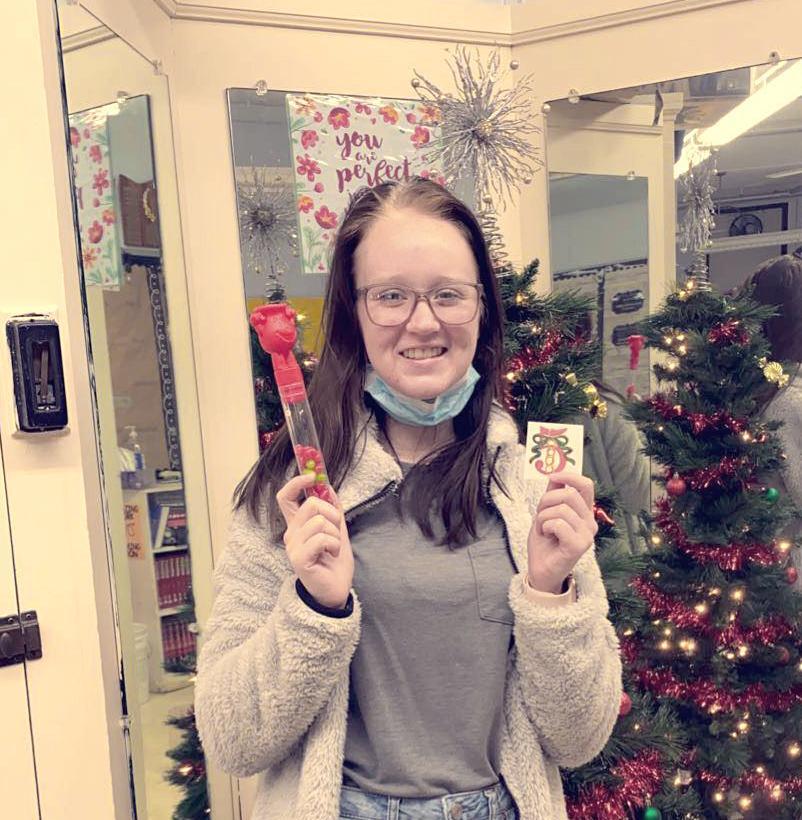 Bement
To spread Christmas cheer Family, Career and Community Leaders of America created a scavenger hunt with a theme of 12 Days of Christmas. Hidden clues contain a number that is counting down the days until Christmas; if a student finds the number, they are given a treat provided by FCCLA coordinator Angie Corum. Pictured: Kenzi Rhye.
— Hailey Gadbury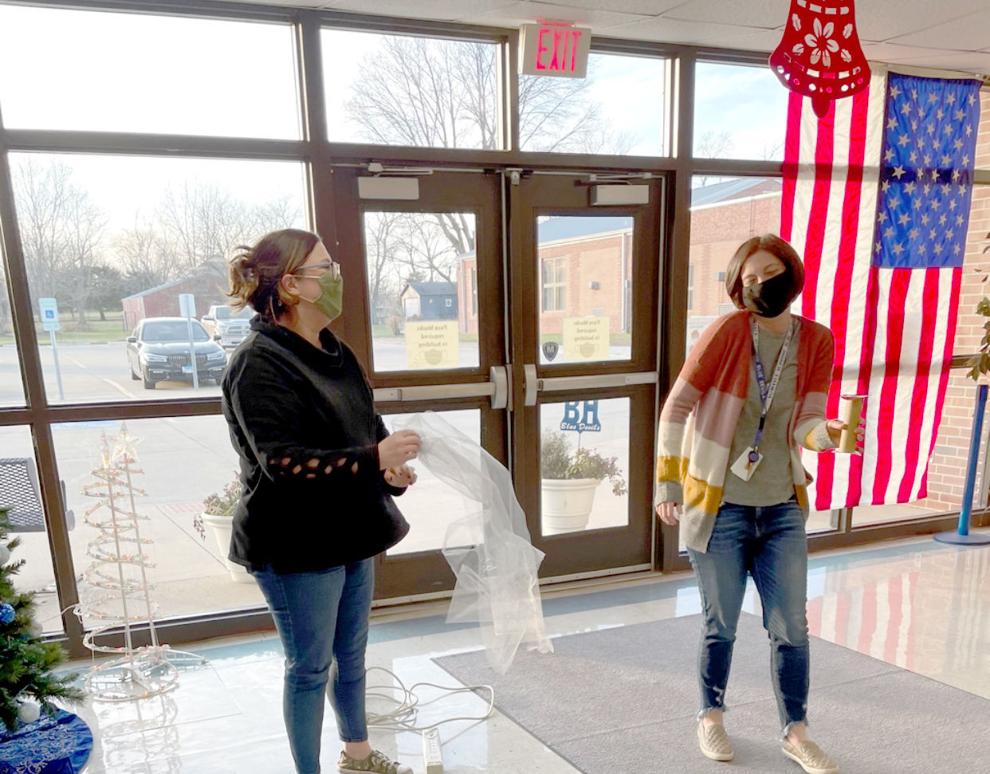 BHRA
The halls of the high school have been decked out in holiday colors thanks to Susan Kentner and other staff members. Pictured: Katie Post and Rachel Campbell helping with the Christmas fun.
— Morgan Miller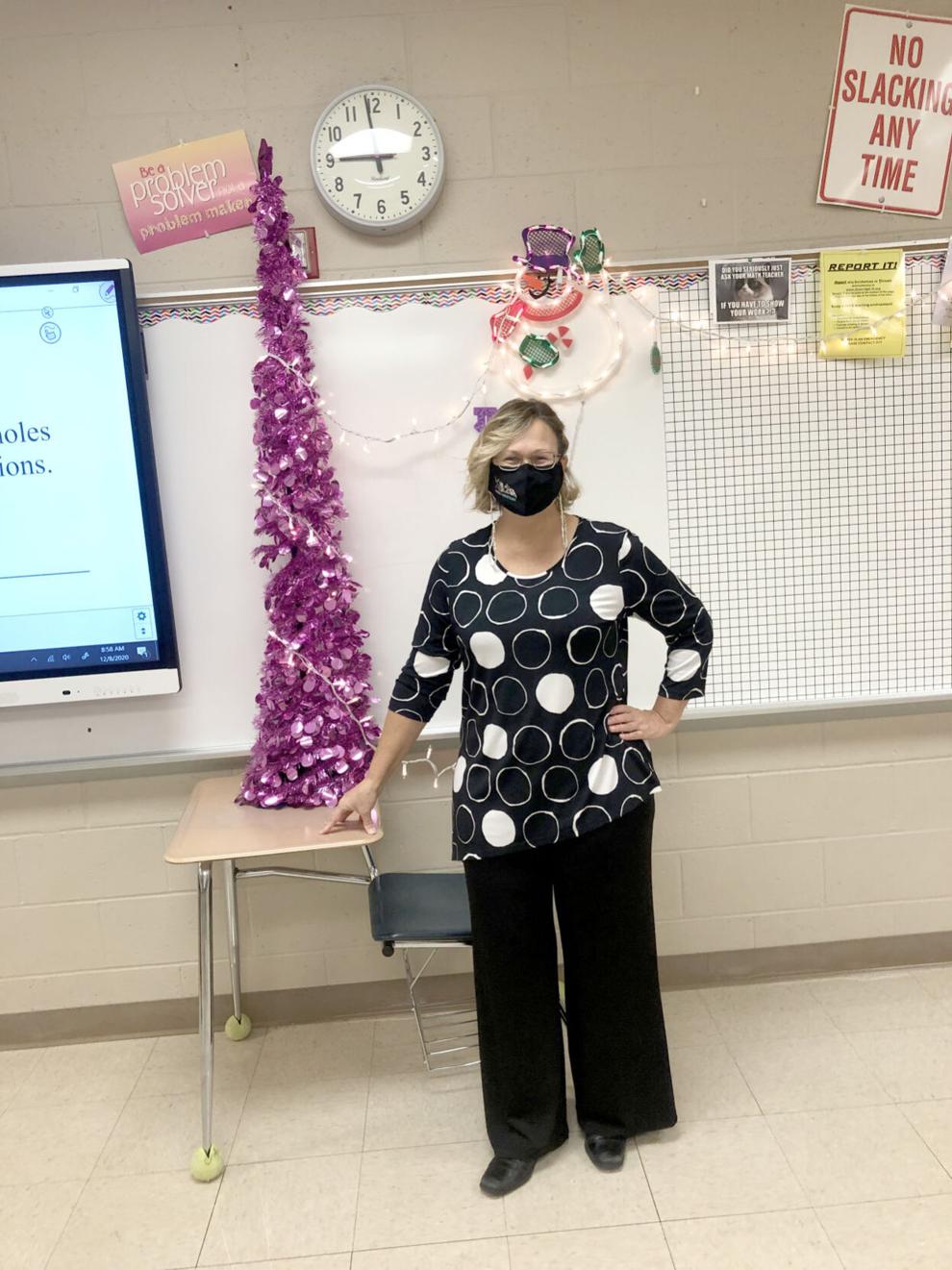 Blue Ridge
Math teacher Gena Lagle was thrilled to see all her students back at school on Dec. 8, decorating her classroom for Christmas to keep spirits up.
— Courtney Shane
Champaign Central
The school board this week announced that winter break has been extended one day — to Jan. 6. Remote learning will continue until at least Jan. 19.
— Kitty Rossow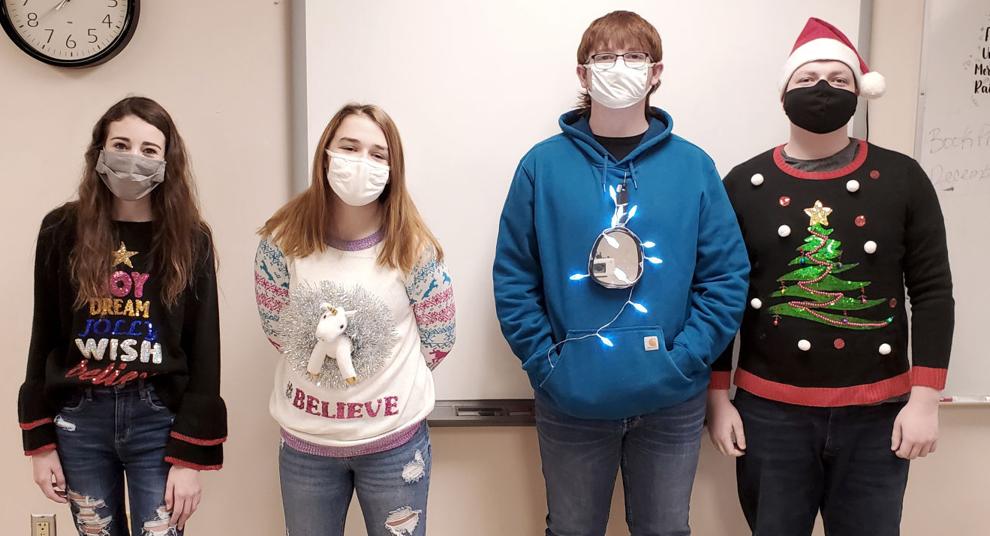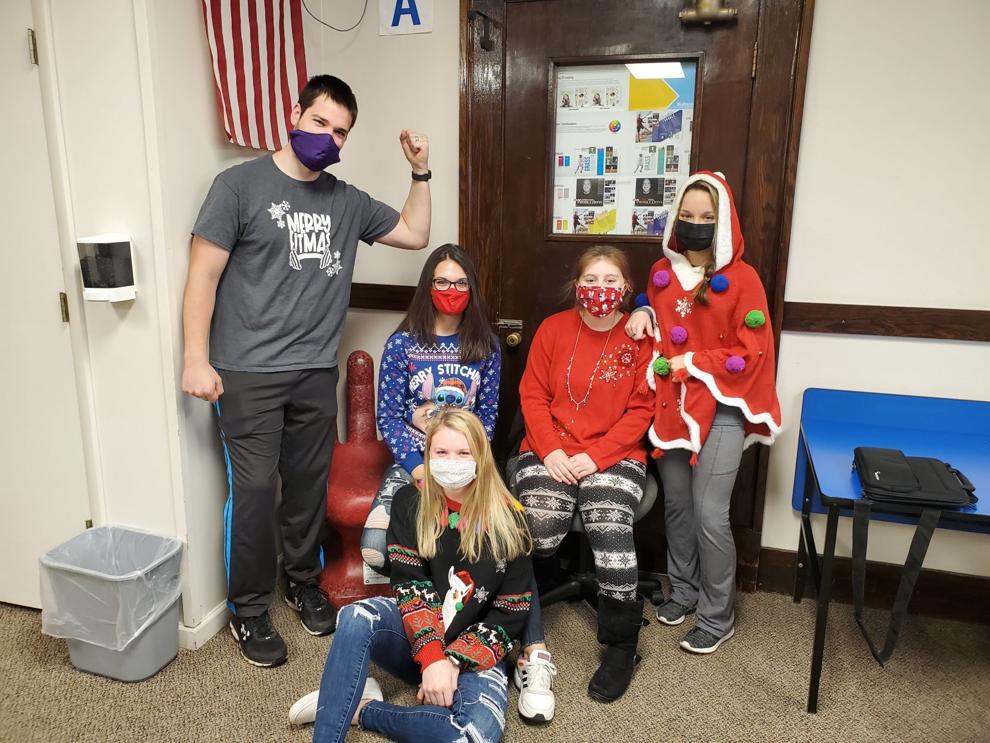 Chrisman
Students and teachers showed off their holiday spirit, wearing ugly Christmas sweaters (some even using lights as accessories).
— Reese Anderson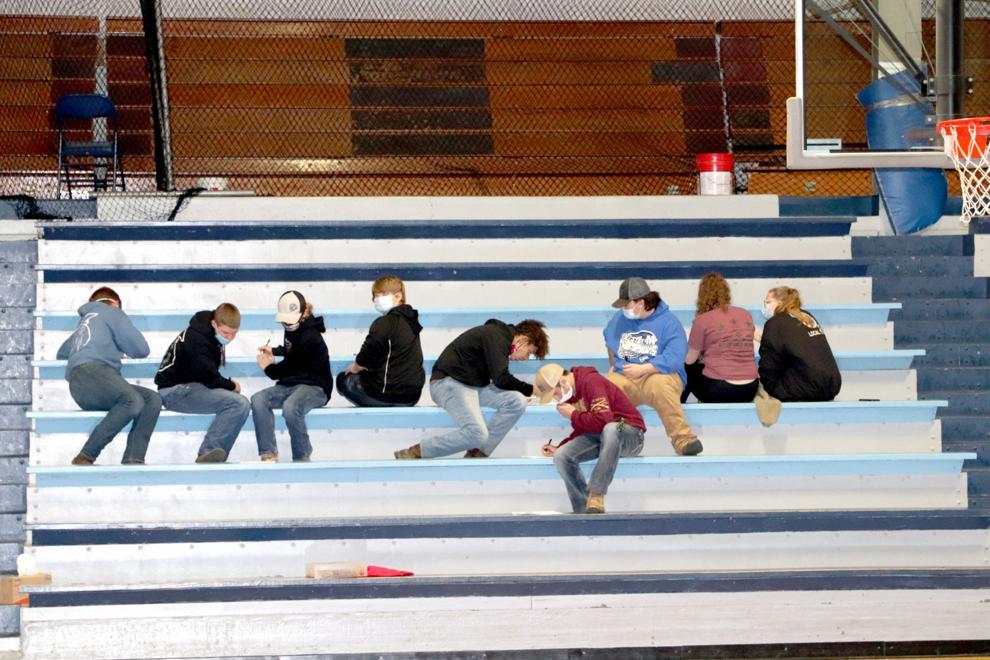 Cissna Park
The Future Farmers of America chapter wrote thank you and Christmas letters to former FFA members that are serving in the military. Pictured: freshman and sophomores at work.
— Audrey Kaeb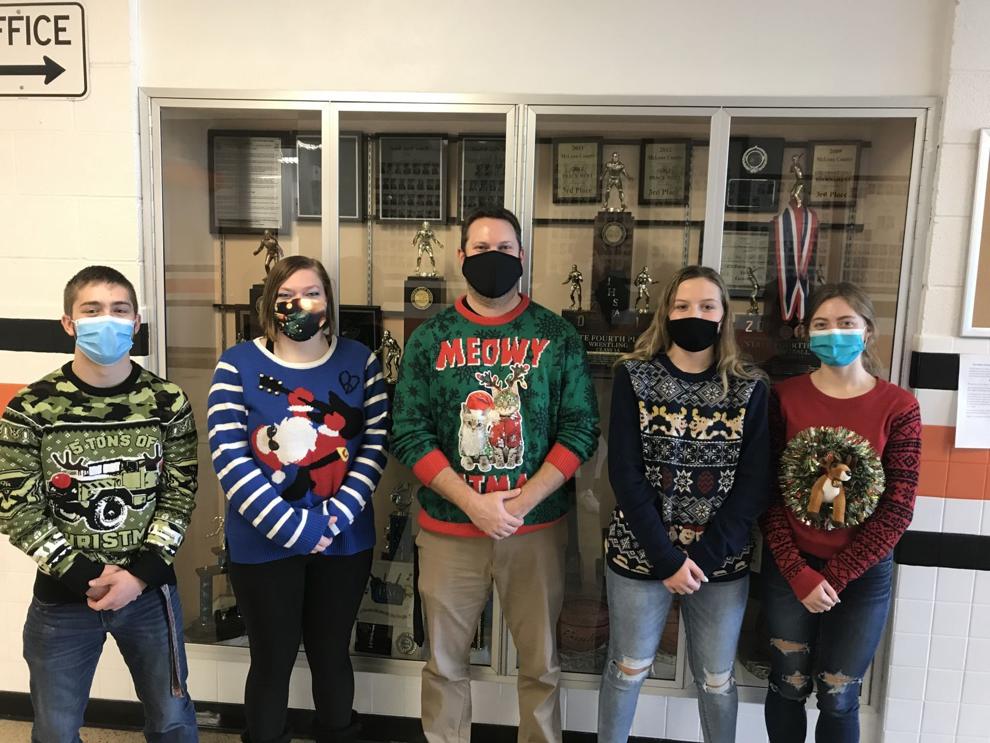 Fisher
As part of holiday dressup week (left to right), students and staff wore Christmas sweaters on Thursday. Pictured, left to right: Andrew Ferguson, Leah McCoy, Principal Jon Kelly, Lacey Cotter and Kaitlyn Miller.
— Andrew Ferguson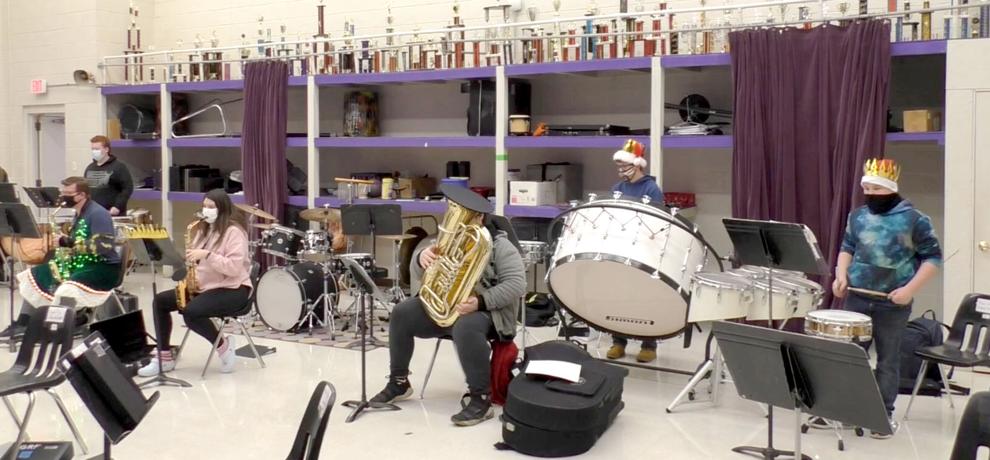 Georgetown-Ridge Farm
Led by band director Sara McGovern and chorus director Joanna Coombs, the annual holiday concert went off without a hitch — virtually. The performance is available on YouTube.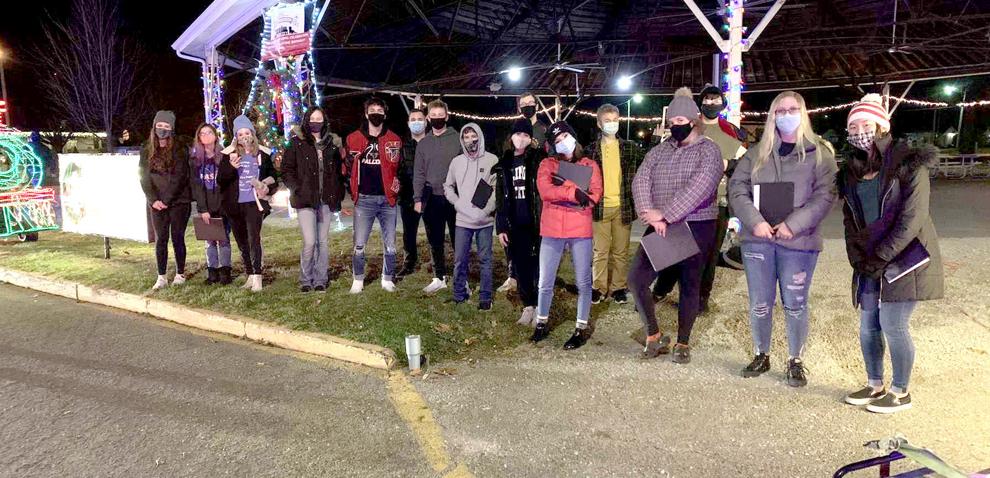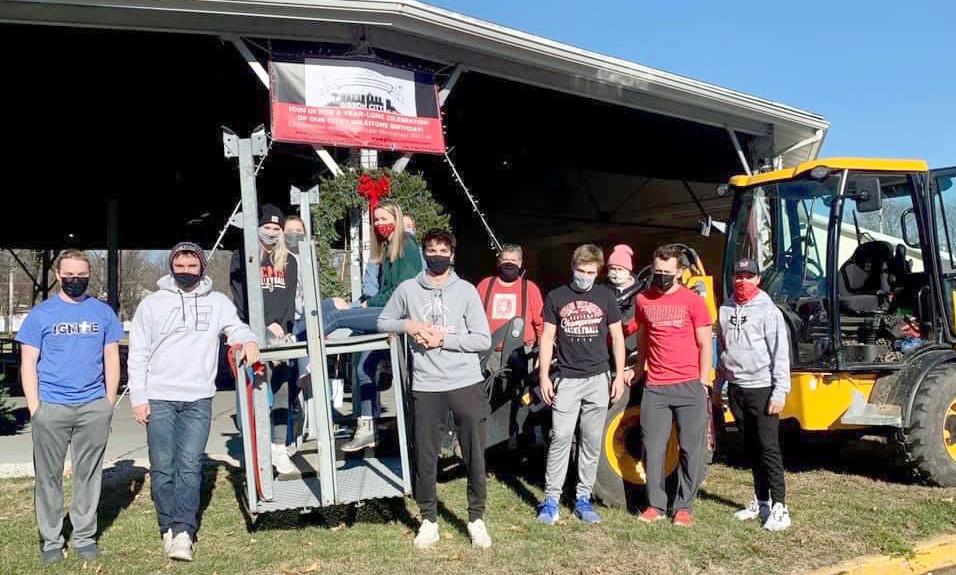 Gibson City-Melvin-Sibley
The Gibson City Rotary club hosted the community's first drive-thru Christmas parade on Dec. 10-11. Interact Club went to North Park to help decorate the pavilion. The Chamber Choir sang Christmas carols for the cars involved in the parade.
— Haven Hathaway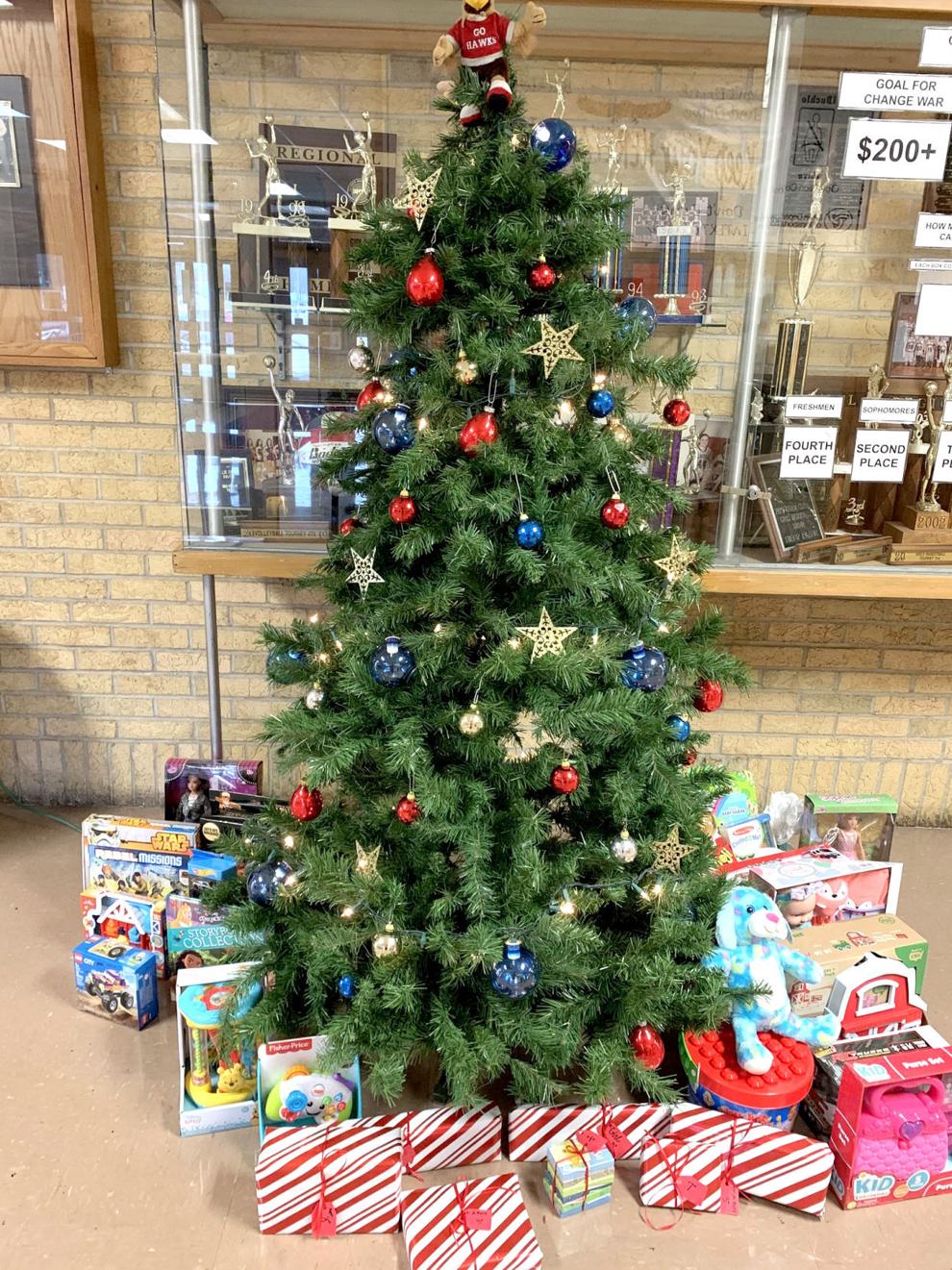 Heritage
Students and faculty are taking part in a toy drive with the goal of reaching 50 by the end of the week.
— Anna Sanders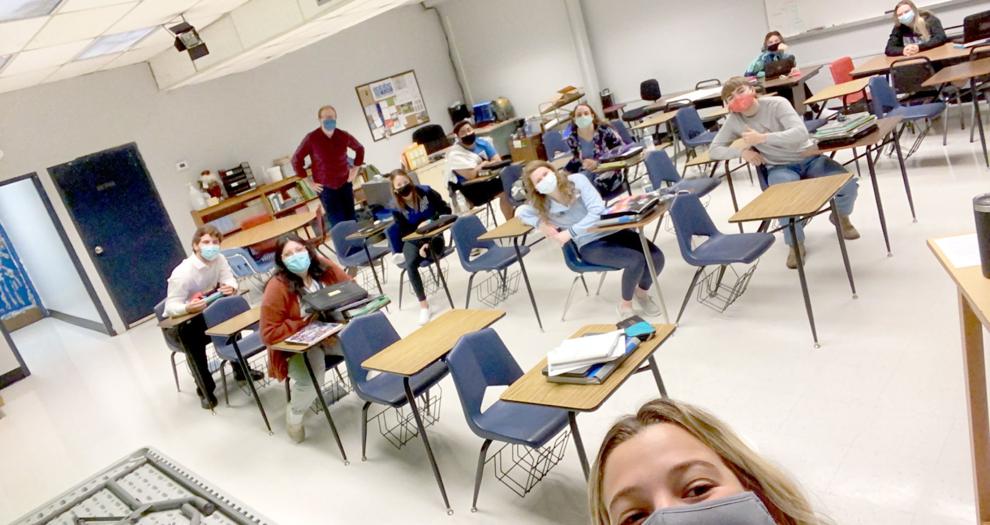 Hoopeston Area
Students in AP English prepped for their final exam. Pictured: (first row): Sam Cade, Chris Catron; (second row) Emma Glotzbach, Macy Hayes, Teacher Dylan Swank; (third row) Wyatt Johnson, Allee Lewis, Arturo Rebello; (fourth row, against the wall): Marisa Rush, Alyssa Marshall.
— Lexie Breymeyer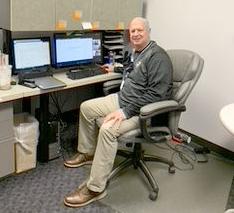 Judah Christian
In the midst of an uncertain year, James Moxley stepped in as the new secondary principal. Despite many changes and obstacles, Moxley aimed to create a meaningful school experience for teachers and students. His encouragement: "Work hard and be kind." In return, Judah is grateful for Moxley's service and dedication.
— Felicity Tuan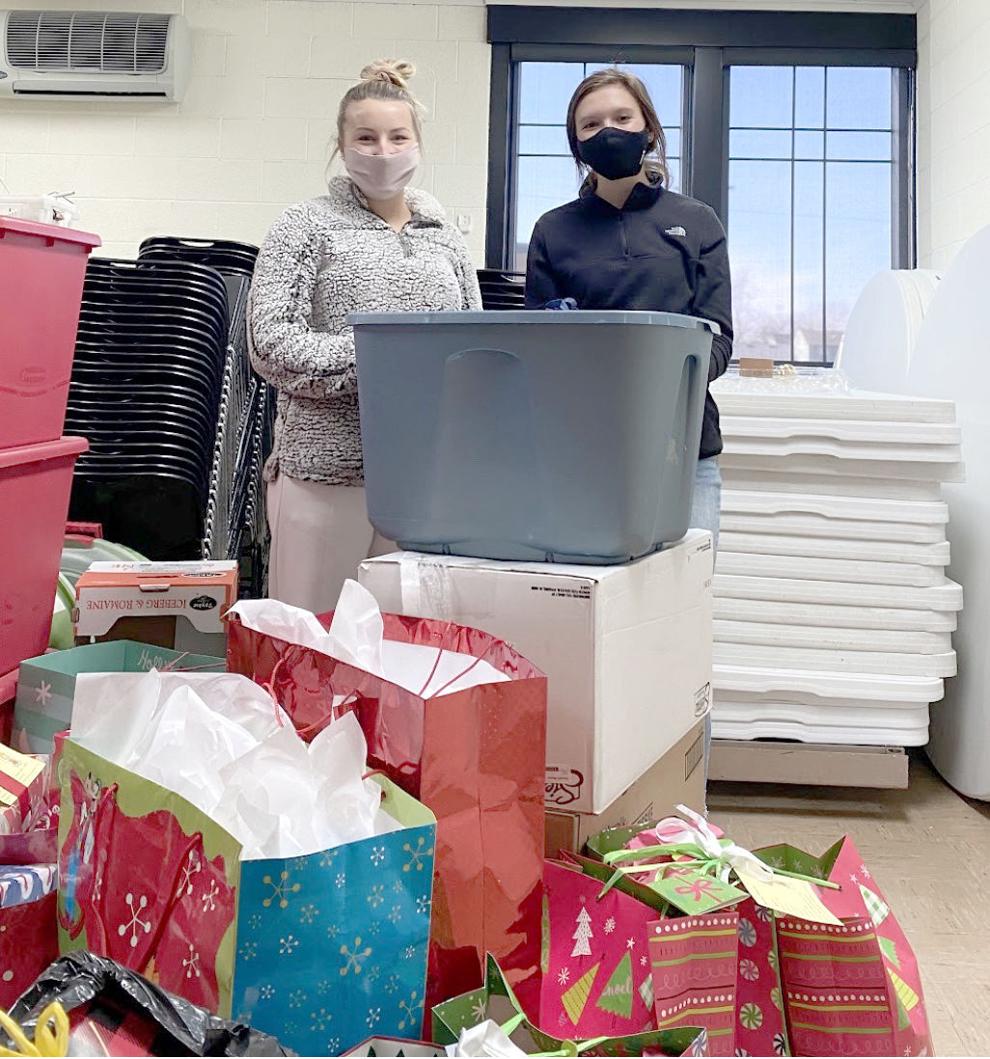 LeRoy
The LeRoy Kiwanis Club's annual food drive coincides with its Angel Tree donations (boxes of food distributed to community families). The high school's Key Club has helped with this for many years (pictured: Morgan Shreves, Emmy Tarr).
Said Key Club adviser Kim Wohlwend: "The day we collected food during our Friday Key Club meeting I dropped it off at the Kiwanis collection boxes at the Methodist Church. I received a call about 30 minutes later from the minister. He had a family in his office who was in need of food. They didn't have any grocery money and the food pantry was closed until Monday. The minister saw the food and asked me if he could give them a bag to get them through the weekend. I said absolutely, give them as much as they need."
Key Club officers Gavin Melton, Gracie Seversike, Lily Monigold and Miranda Little have worked hard to plan this food drive and get as many donations as possible.
— Emerson Tarr
Mahomet-Seymour
Now playing at the Madrigals website: The 38th Annual Dinners presented virtually. The performance is available online until Dec. 25.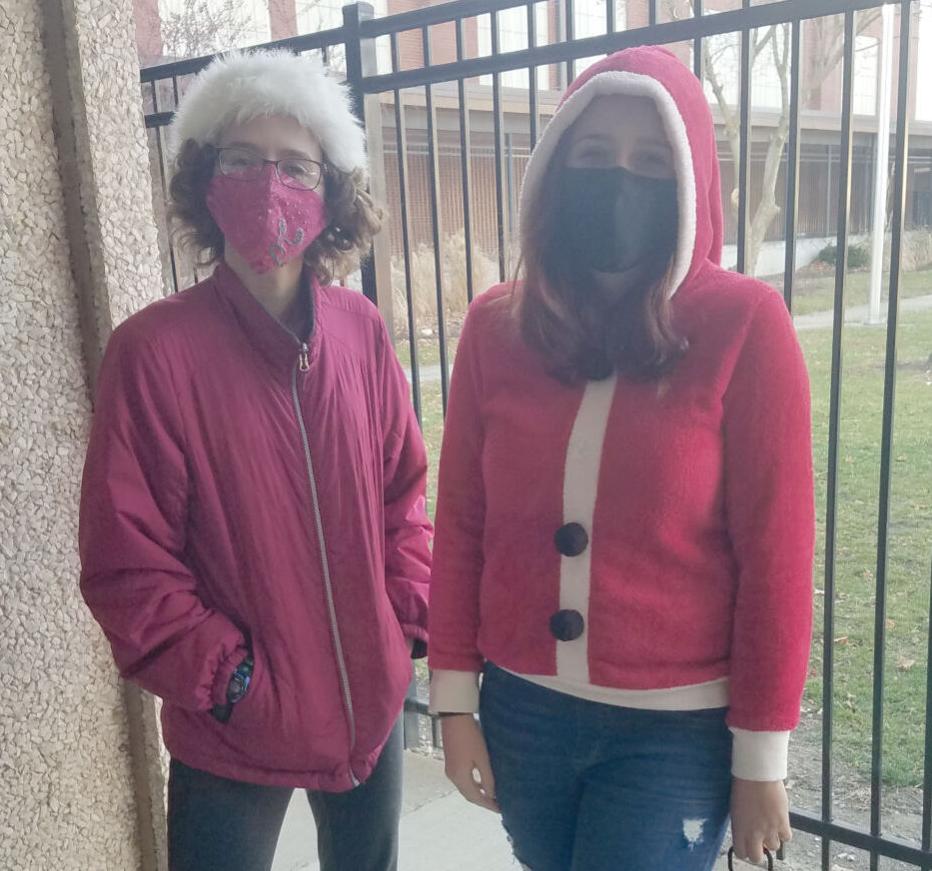 Monticello
The high school and elementary school started its holiday-themed 12 Days of Christmas festivities put on by student council. Pictured: Grace Talbert and Emmie German decked out in Santa gear.
— Clara Rudolph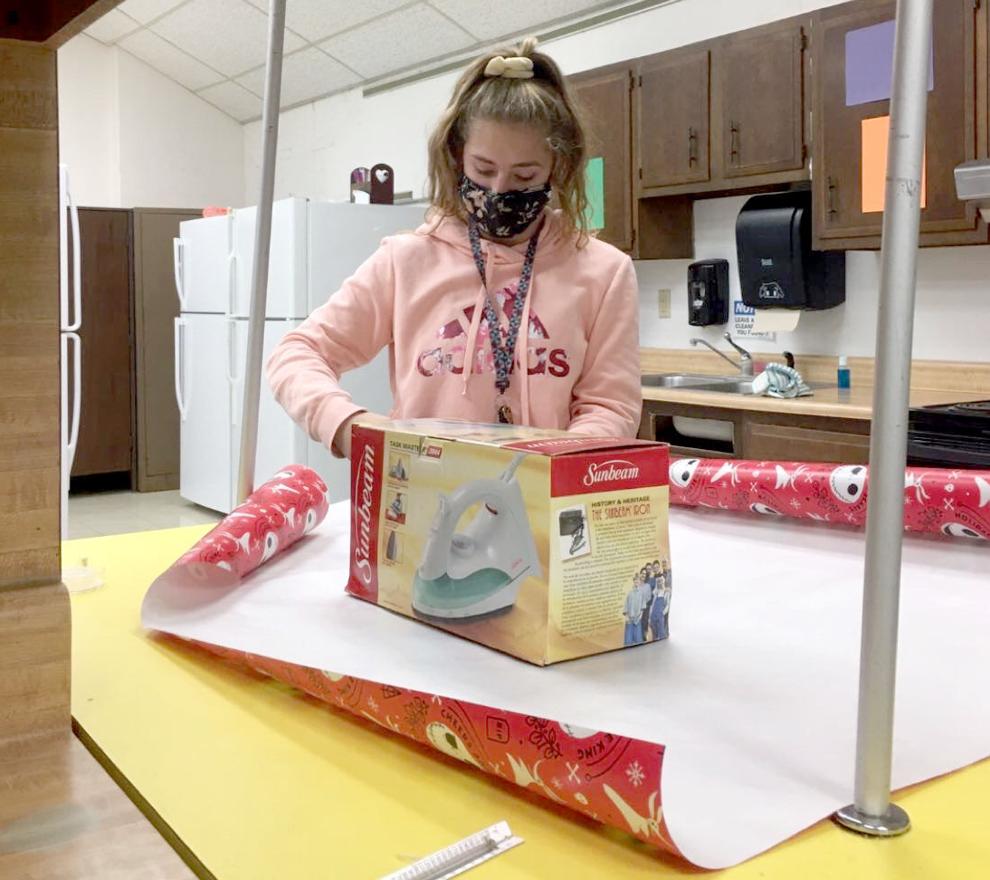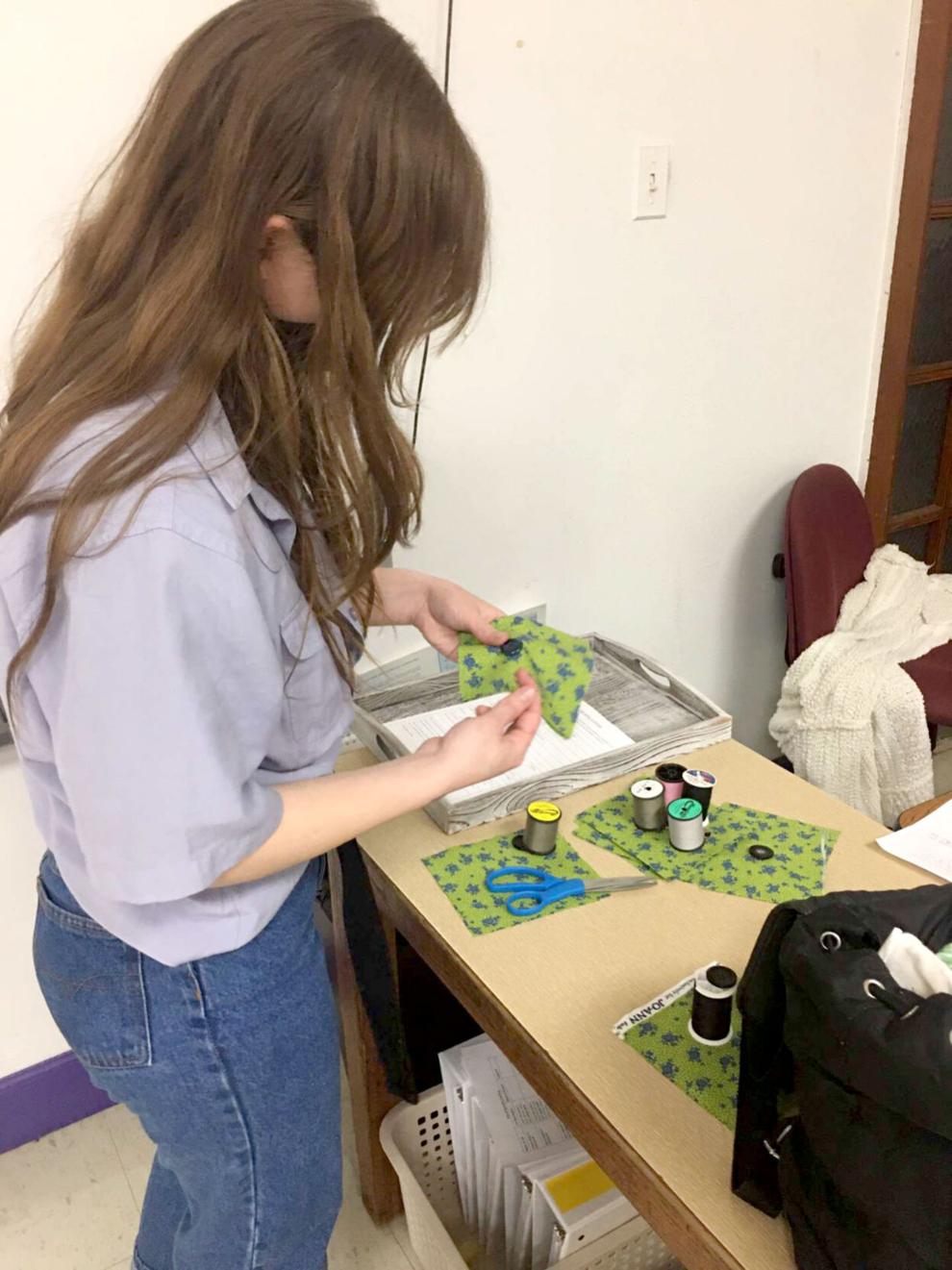 Oakwood
Students in Molly Ham's Adult Living class learned basic adulting tasks. Pictured: Tiffany Paris wrapping a present and Emma Moreman sewing a button.
— Aaliyah Denius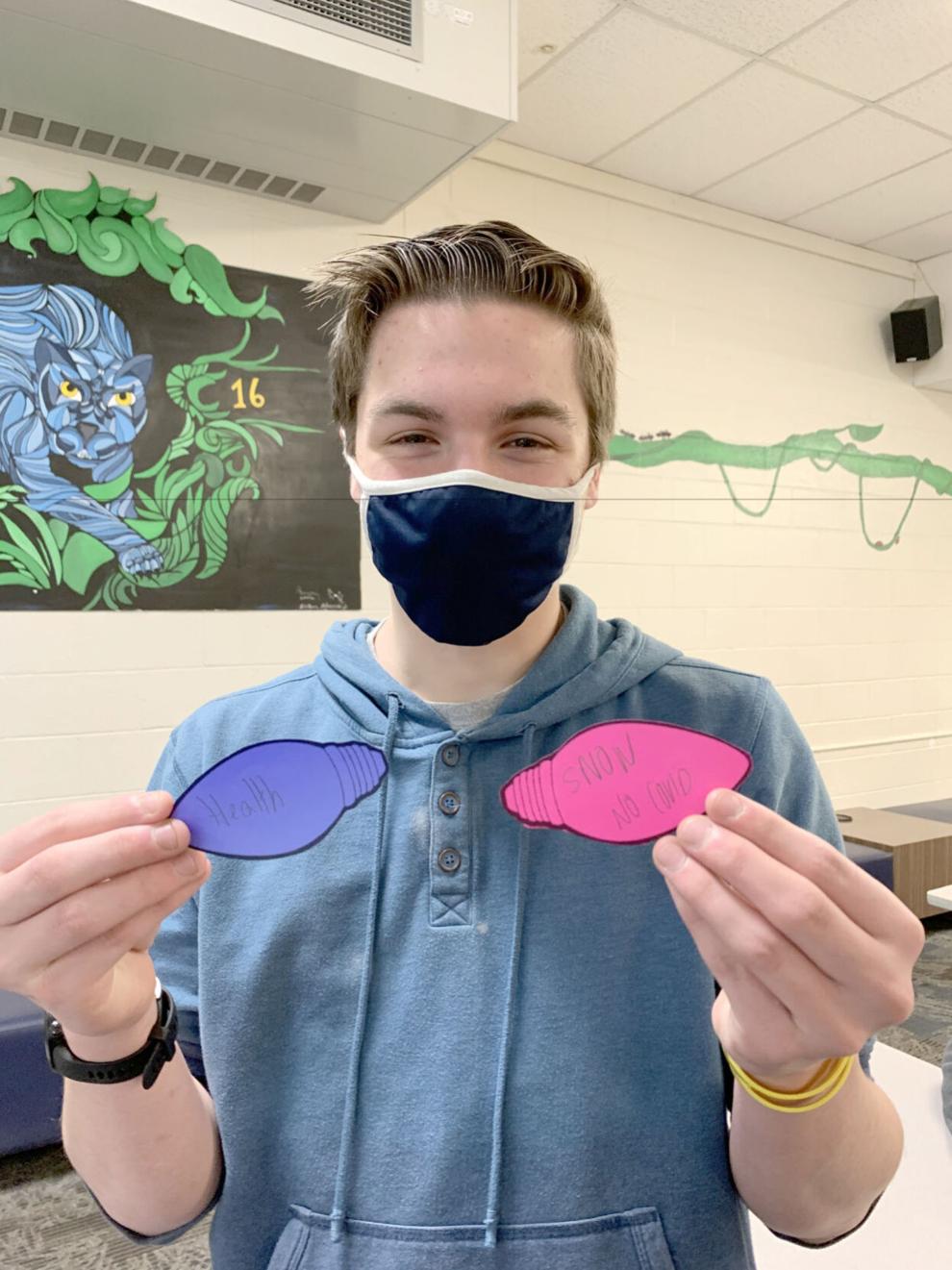 Paxton-Buckley-Loda
Student council began Ugly Sweater Fridays. The office also began handing out light bulbs for students to write their wishes on, wrapping up with a prize drawing on Friday. Pictured: Jesse Barfield.
— Taylor Mennenga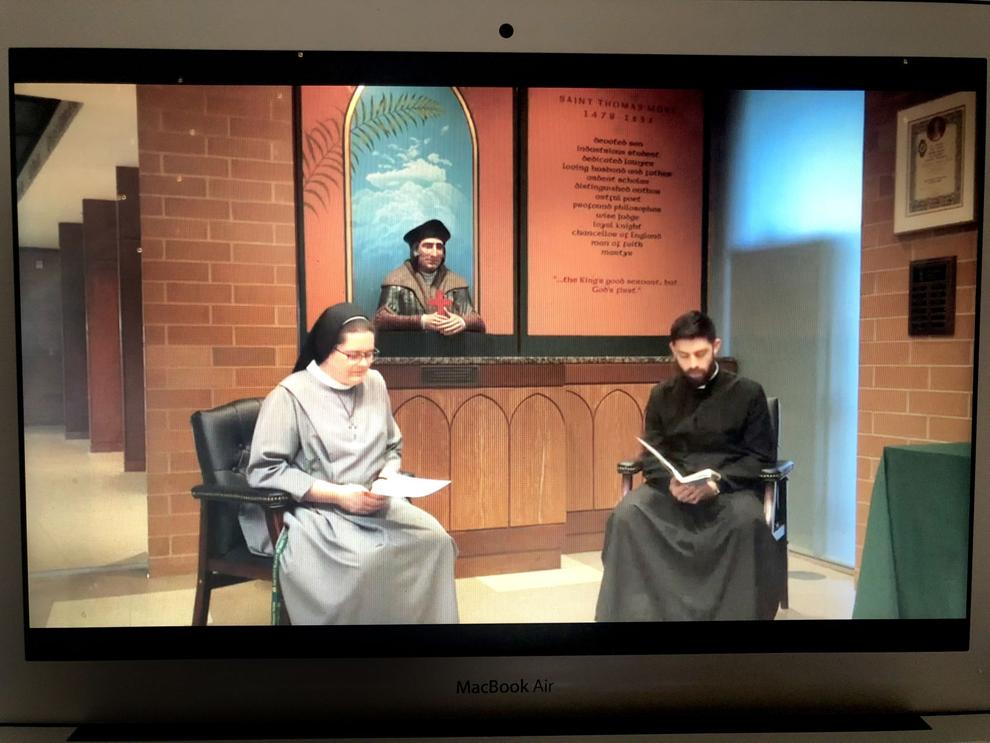 St. Thomas More
To try to make remote-learning students feel like they are attending school in some way, Father Micheal Pica and Sister Bridget Martin make morning announcements on video each day that are emailed to everyone.
— Maci Walters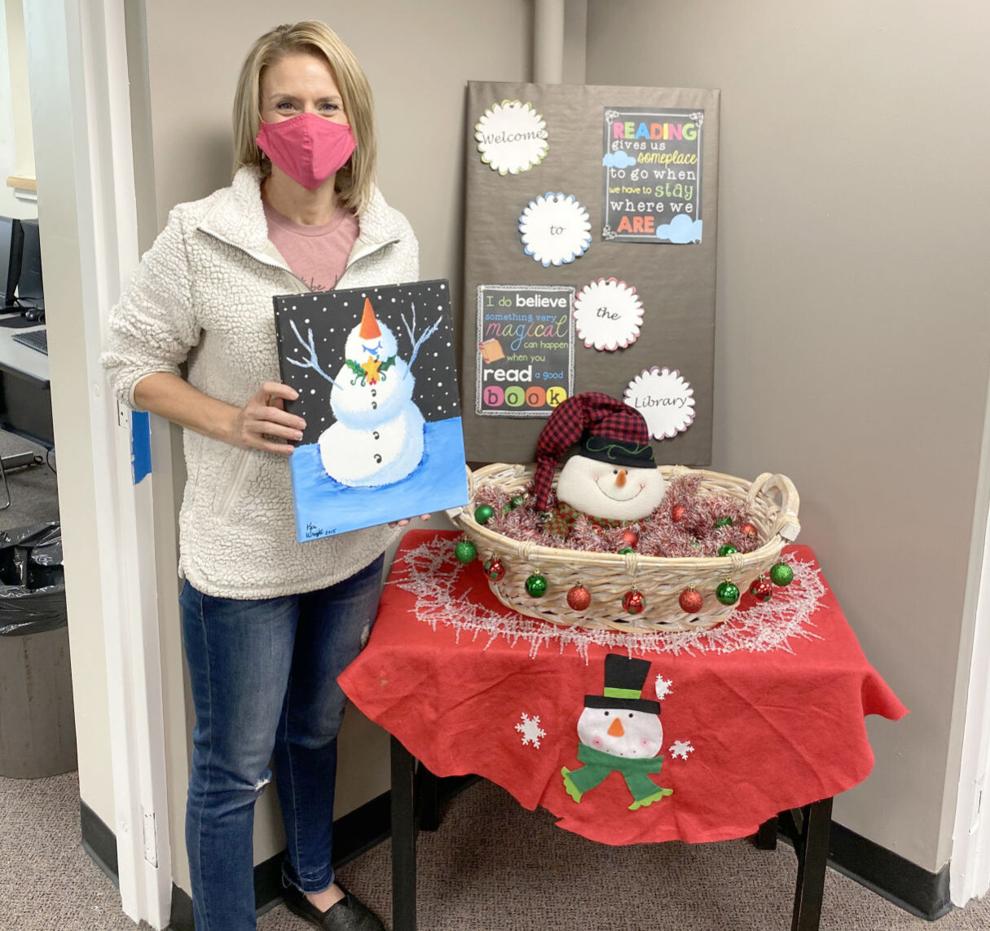 Salt Fork
Librarian Keri Wright added festive decorations to bring Christmas joy to the high school.
— Olivia Chew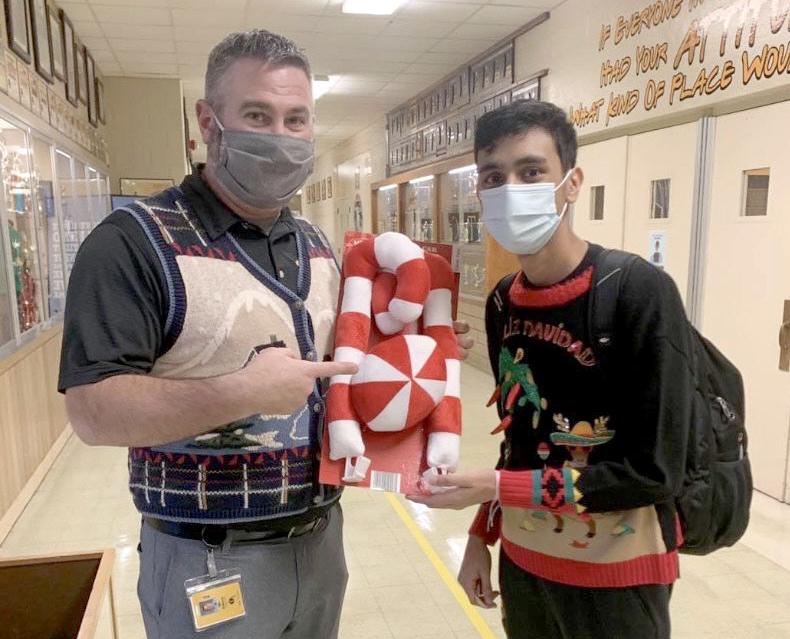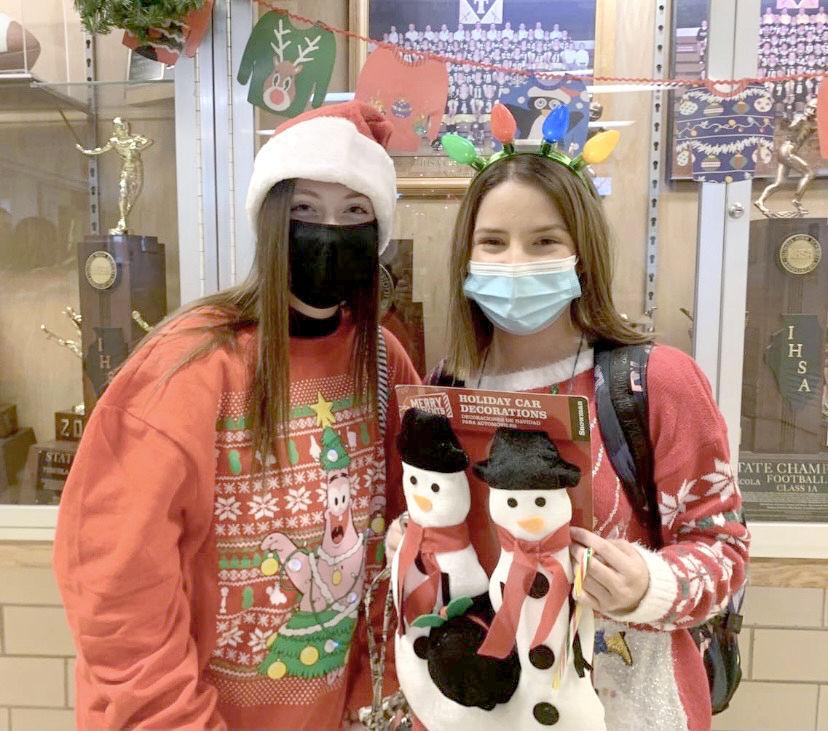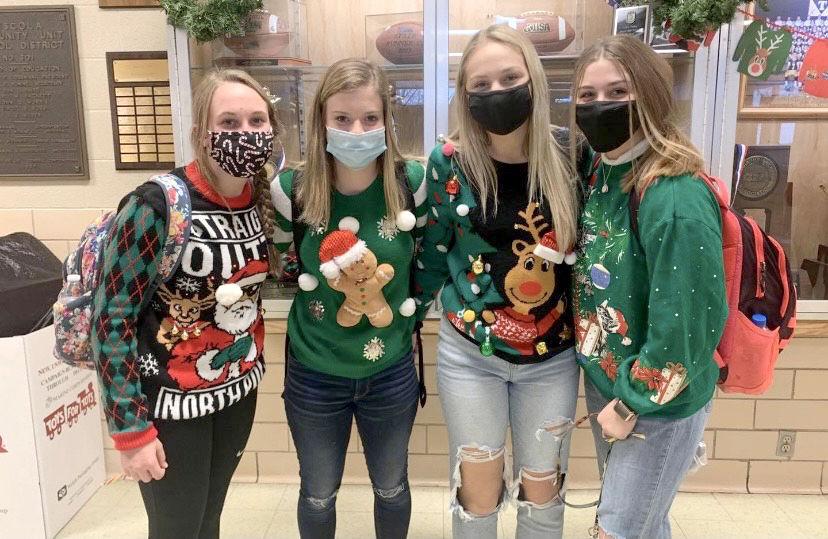 Tuscola
Last Friday's Ugly Christmas Sweater Day saw many students and staff participate, lifting the spirits of everyone before finals week.
— Ava Cothron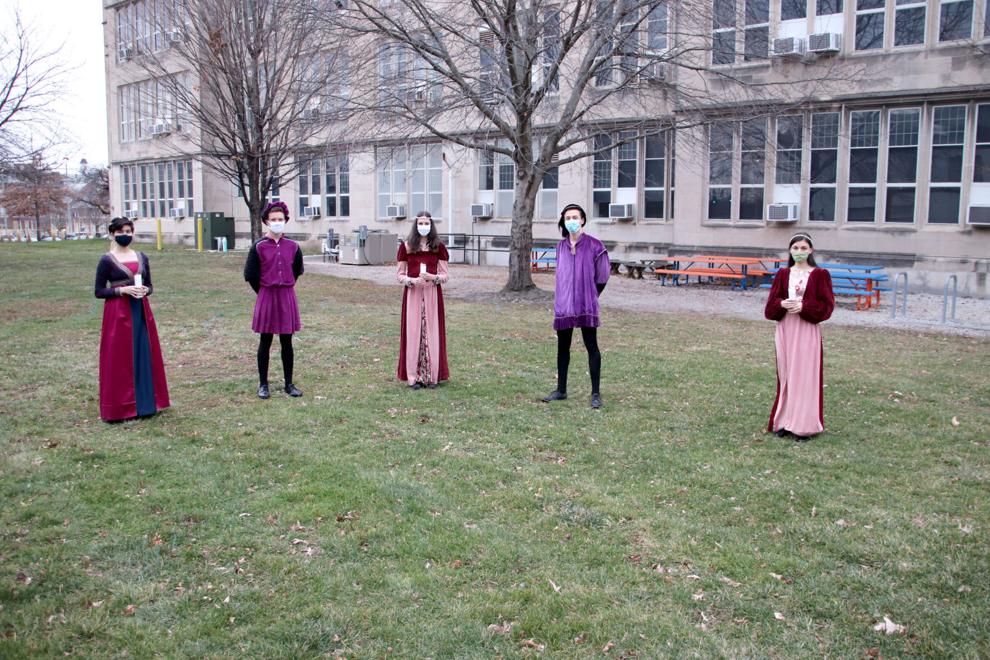 Uni High
A virtual adaptation of the annual winter party aired on Uni Yearbook's YouTube channel. Some traditional aspects of the party remained: the Madrigals leading the way through the halls into Uni Gym and history teacher Chris Butler's legendary storytelling. New segments included a feature from National Art Honor Society and a video from Director of Student Life Karl Radnitzer. Pictured: Madrigals filming their scenes (from left) Roshan Perry, Lukas Grosse Perdekamp, Charlotte Ebel, Henry Laufenberg and Eliza Terziev.
— Charlotte Ebel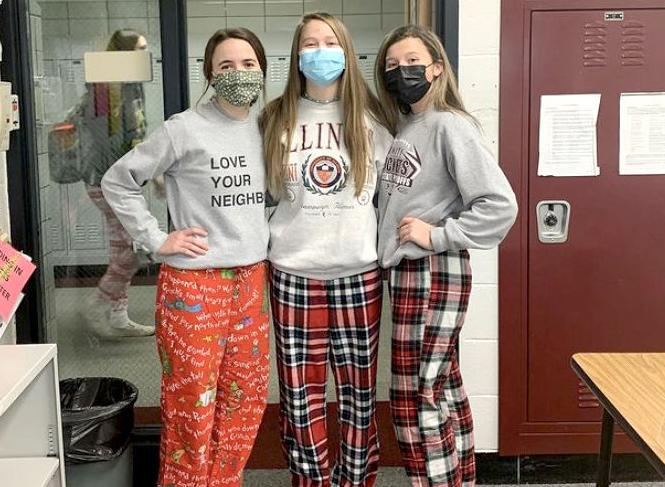 Unity
Students kick off their last full week at school with a Christmas Spirit Week. Pictured: Juniors Destiny Williamson, Claire Markstahler and Krystal Crossin wearing their Christmas pajamas on Monday.
— Malia Fairbanks
Urbana
Theater hosted auditions for its "Laramie Project" play. Auditions were through Flip Grip as students submitted monologue performaces. "There are 22 in the cast, our biggest play yet!" play director Alyssa Pavlakis said. Cast did its first read-through last Friday and are hoping to continue practicing during remote-learning.
— Jose Alvarez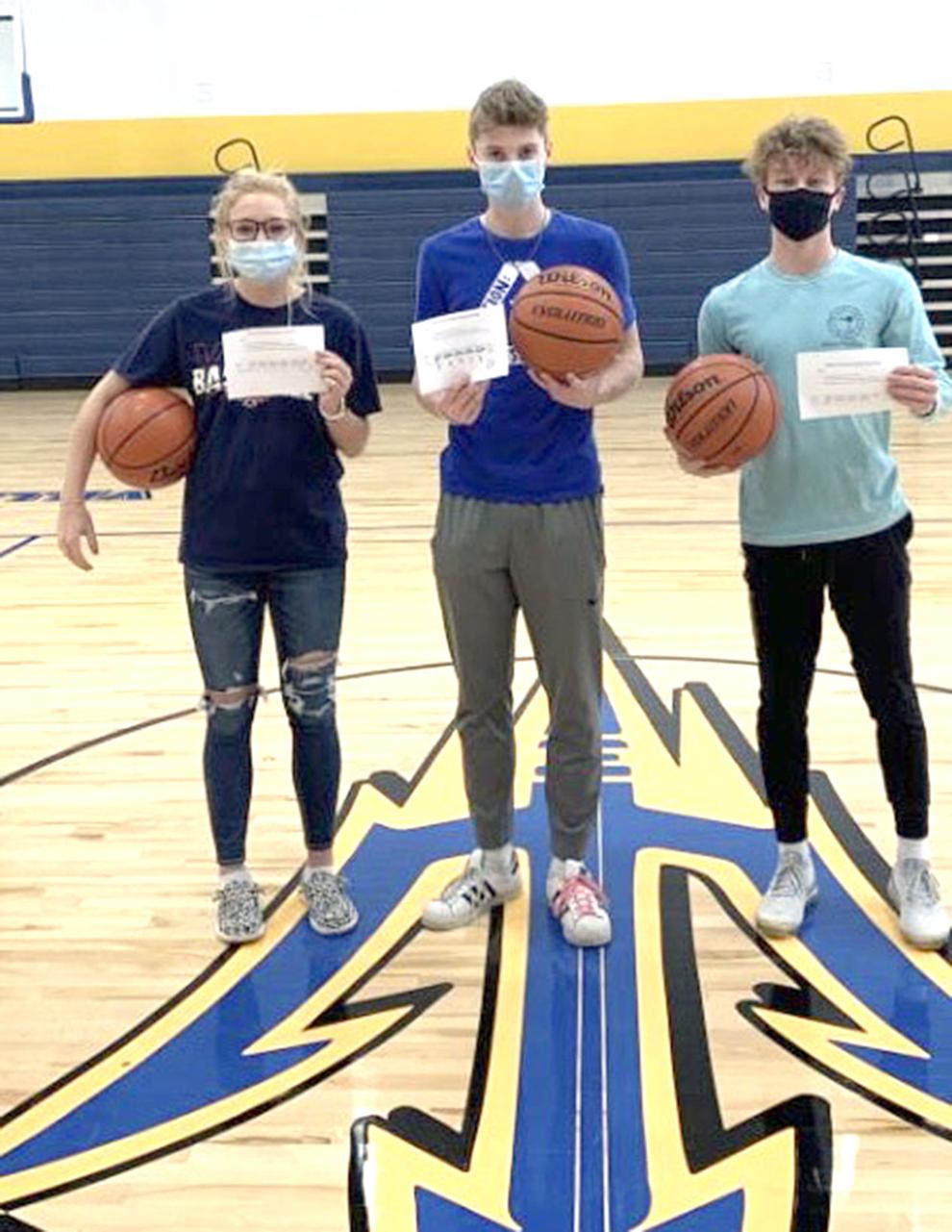 Villa Grove
With sports still on hold, the high school hosted a free throw shooting contest with Kyleigh Block, Jake Eversole and Ashton Harrison reaching the finals. In the final round, Harrison was victorious.
— Daniel Olson