2020-21 High School Confidential: Week 31
Welcome to Year 5 of High School Confidential, an award-winning project made possible by aspiring student journalists from every corner of our circulation area. Each Friday through May 14, they'll tell us what's happening in their hallways at news-gazette.com.
Feeback? Email N-G/VP Jim Rossow at jrossow@news-gazette.com.
This year's panel:
— Reese Anderson, Chrisman
— Jose Alvarez, Urbana
— Briana Ballard, Academy
— Jada Bonam, Centennial
— Lillian Bouton, Georgetown-Ridge Farm
— Lexi Breymeyer, Hoopeston Area
— Bryce Burnett, Westville
— Raegan Cheek, ALAH
— Olivia Chew, Salt Fork
— Cassandra Colmenares, Academy High
— Clara Rudolph, Monticello
— Ava Cothron, Tuscola
— Kate Cramer, Mahomet-Seymour
— Aaliyah Denius, Oakwood
— Kylie Duckett, St. Joseph-Ogden
— Charlotte Ebel, Uni High
— Malia Fairbanks, Unity
— Hailey Gadbury, Bement
— Haven Hathaway, Gibson City-Melvin-Sibley
— Leilani Islam, Danville
— Fabiola Jaramillo, Arcola
— Audrey Kaeb, Cissna Park
— Jordin Lucht, Milford
— Mason McMasters, Armstrong-Potomac
— Taylor Mennenga, Paxton-Buckley-Loda
— Morgan Miller, BHRA
— Addison Musick, Fisher
— Daniel Olson, Villa Grove
— Kitty Rossow, Central
— Anna Sanders, Heritage
— Courtney Shane, Blue Ridge
— Emerson Tarr, LeRoy
— Felicity Tuan, Judah Christian
— Maci Walters, St. Thomas More
On to this week's report: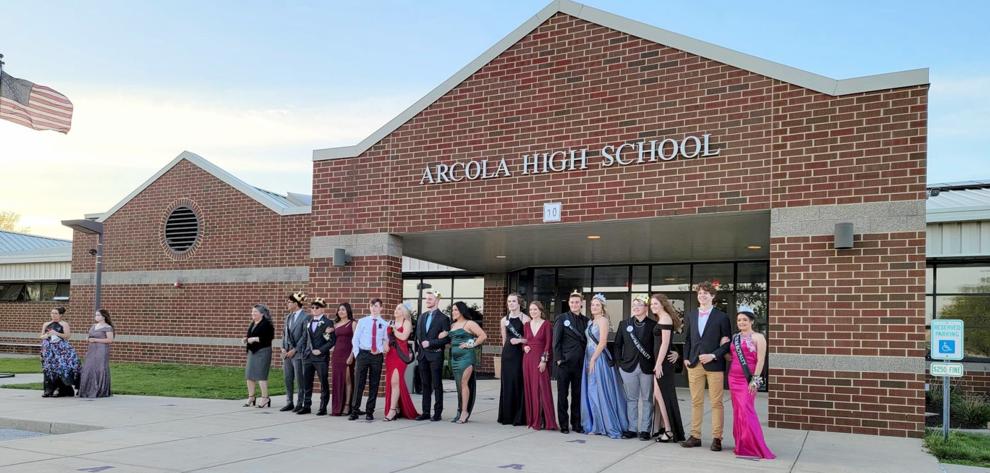 Arcola
Seniors, juniors and staff helped students prepare for "A Night in Las Vegas" for prom last weekend. Prom royalty was honored before the dance in front of the school along with their escorts. Pictured, left to right: Martha Gauna, Nefti Gauna, Kevin Garza, Alondra Tapia, Austin Kutz, Kyla Hutton, Cameron Roberts, Fabiola Jaramillo, Hadley West, Mae Gentry, Kacee Moore, Hadley Laster, Will Klopfiesh, Maddie Stahler, Ilusha Budd and Myrka Alanis.
— Fabiola Jaramillo
Armstrong
The junior class planned and decorated the seniors' prom. Rylee Showalter and Reece Adkins won king and queen.
— Mason McMasters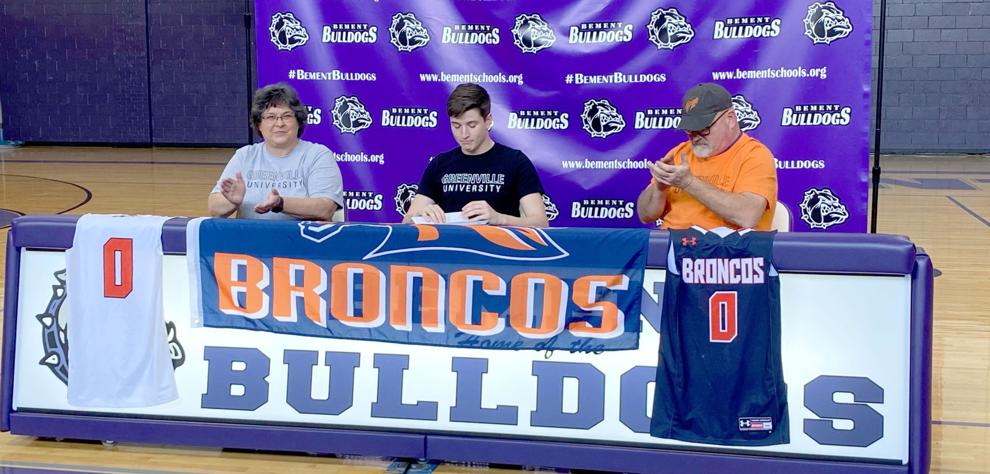 Bement
Jessee Quick signed to attend Greenville University to further his education and continue playing basketball. Quick remains involved in clubs and activities at the high school.
— Hailey Gadbury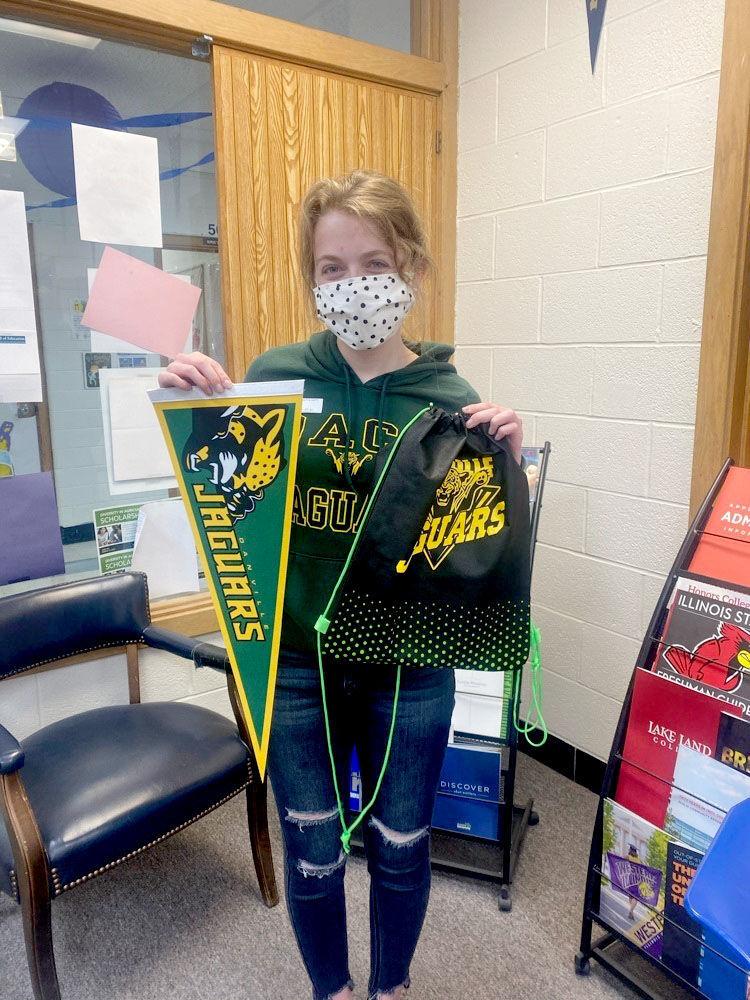 BHRA
With graduation approaching, seniors had the opportunity to visit Danville Area Community College with school counselor Mendy Stephens. Students were able to choose their courses, tour the campus and even win prizes during trivia. Pictured: Haley Hill with her DACC gear.
— Morgan Miller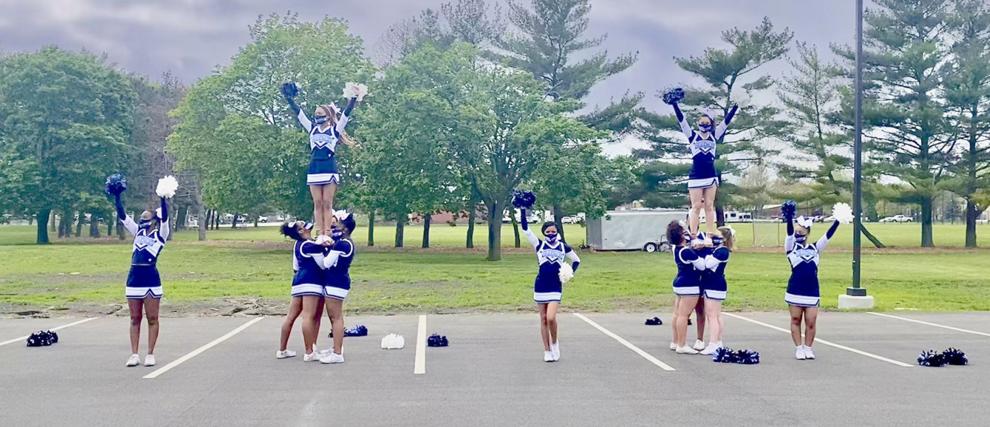 Centennial
Members of the school's cheer team helped Unit 4 celebrate its retiring employees and service award recipients at Monday's drive-by ceremony in Champaign.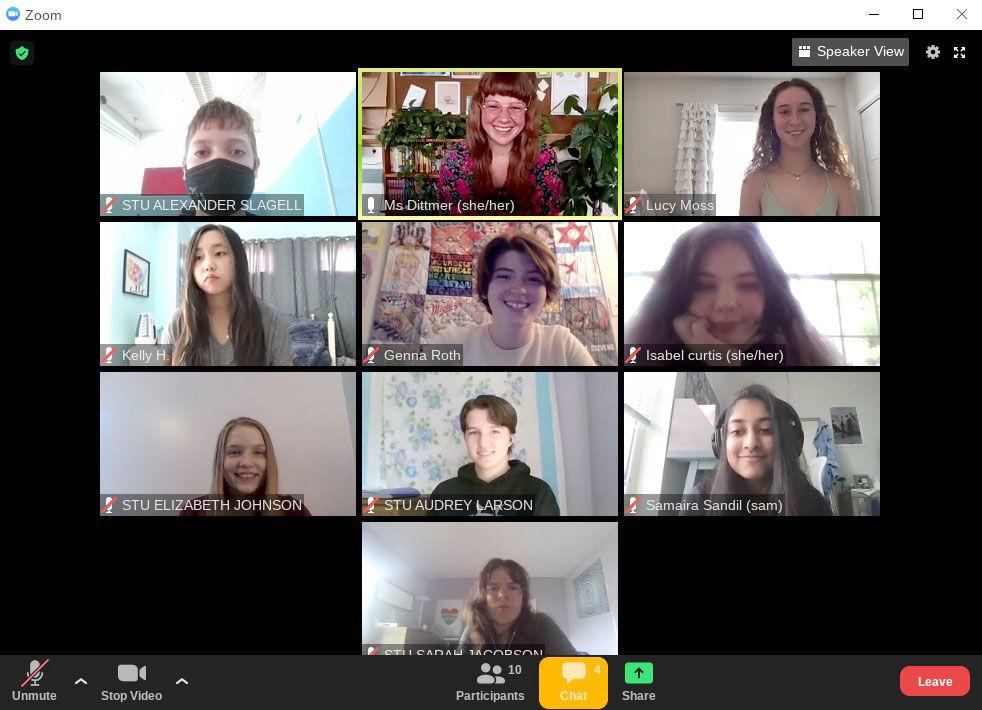 Champaign Central
The Champaign Central Chronicle, the school's student-run newspaper, stopped publishing last spring due to the pandemic. This semester, thanks to a group of hardworking student journalists, Editor in Chief Lucy Moss said, The Chronicle came back to life, reporting on events, athletics, outstanding seniors and student reflections during the pandemic. Visit champaigncentralchronicle.com to read more from the staff, including Managing Editor Audrey Larson.
— Kitty Rossow
Chrisman
At last weekend's prom, students enjoyed the Grand March, Murder Mystery Dinner Theater and the dance. Senior King was Eli Johnson, and the Senior Queens were Hope Gillaspie and Hannah Winters.
— Reese Anderson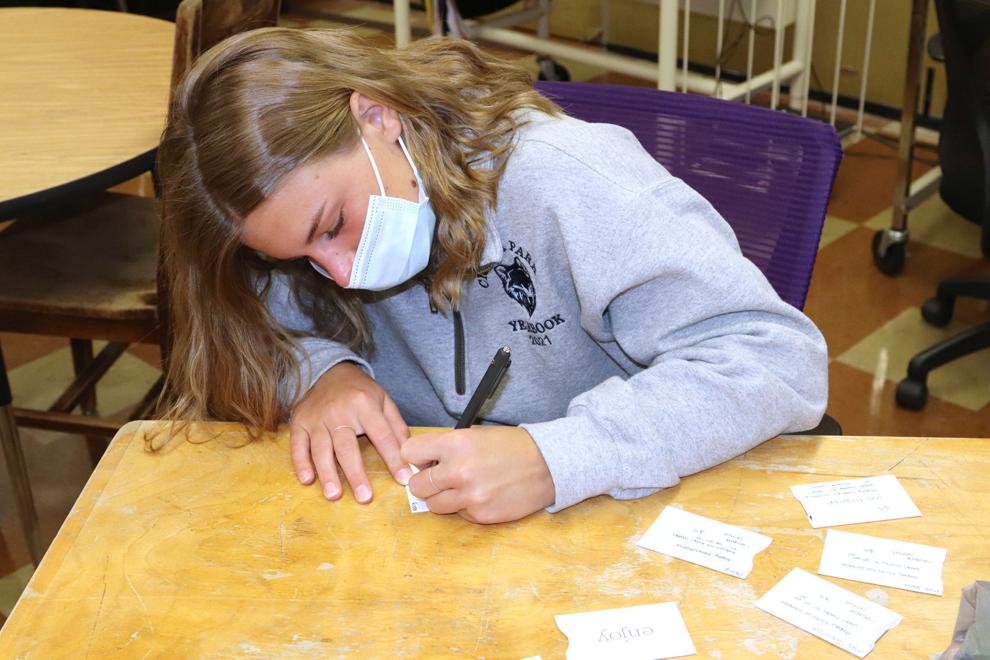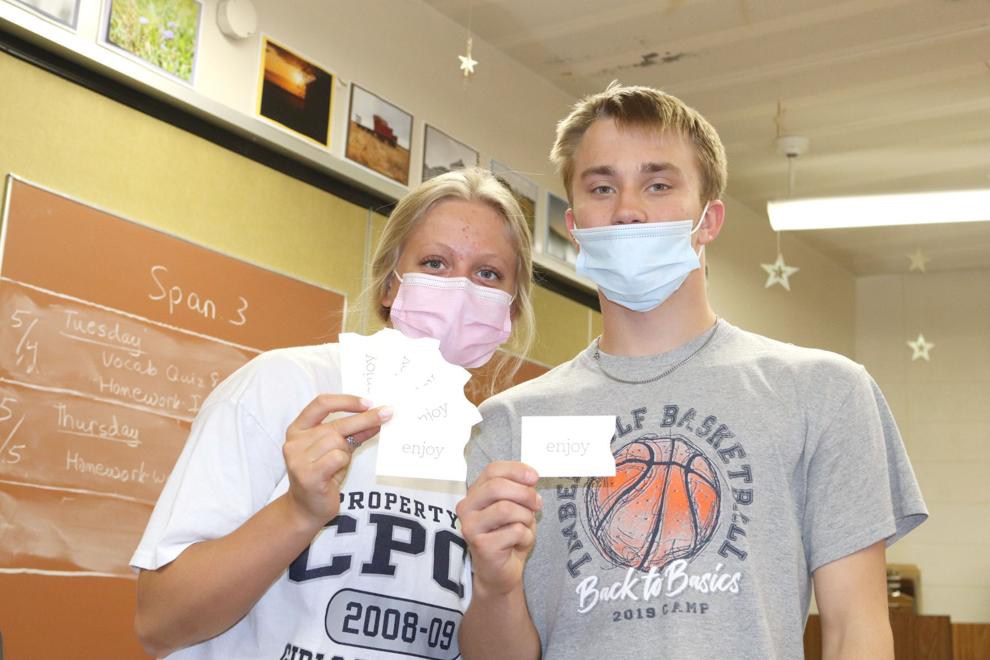 Cissna Park
Teacher Appreciation Week saw students write thank you cards (pictured: Audrey Kaeb) and hand-deliver gift certificates (pictured: Kristen Walder and Devin Hull).
— Audrey Kaeb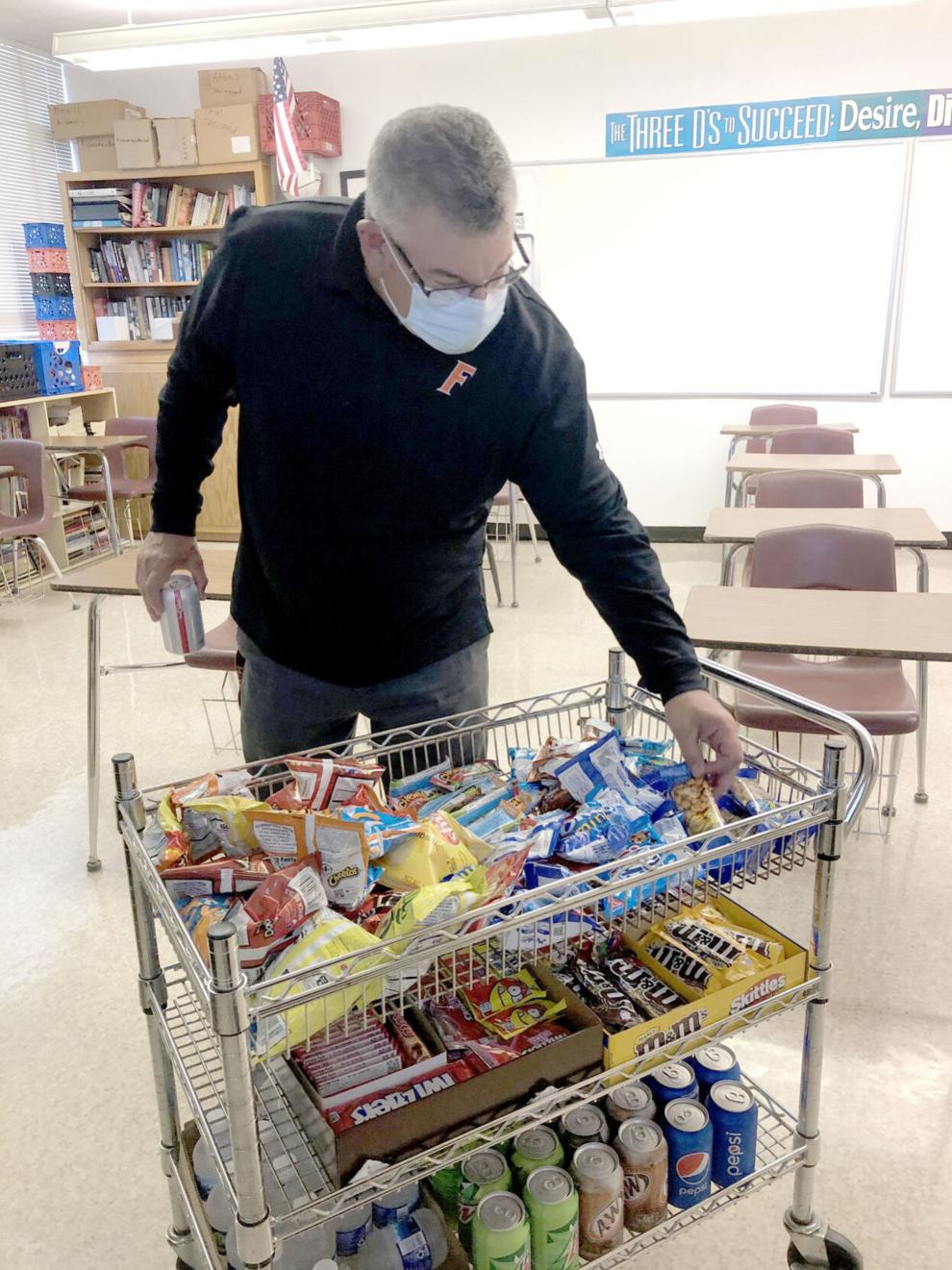 Fisher
For Teacher Appreciation Week, Principal Jon Kelly provided snacks each afternoon to teachers. On Wednesday, a food truck was made available after school. Pictured: English teacher Ken Ingold.
— Addison Musick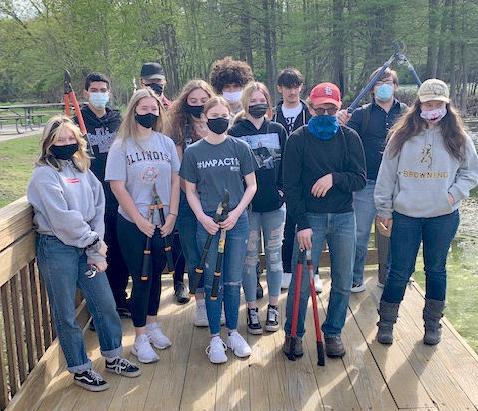 Georgetown-Ridge Farm
A group of science students participated in "Earth Day in the Parks," cleaning up animal habitats, clearing debris and picking up trash at Kickapoo State Recreation Area.
— Lillian Bouton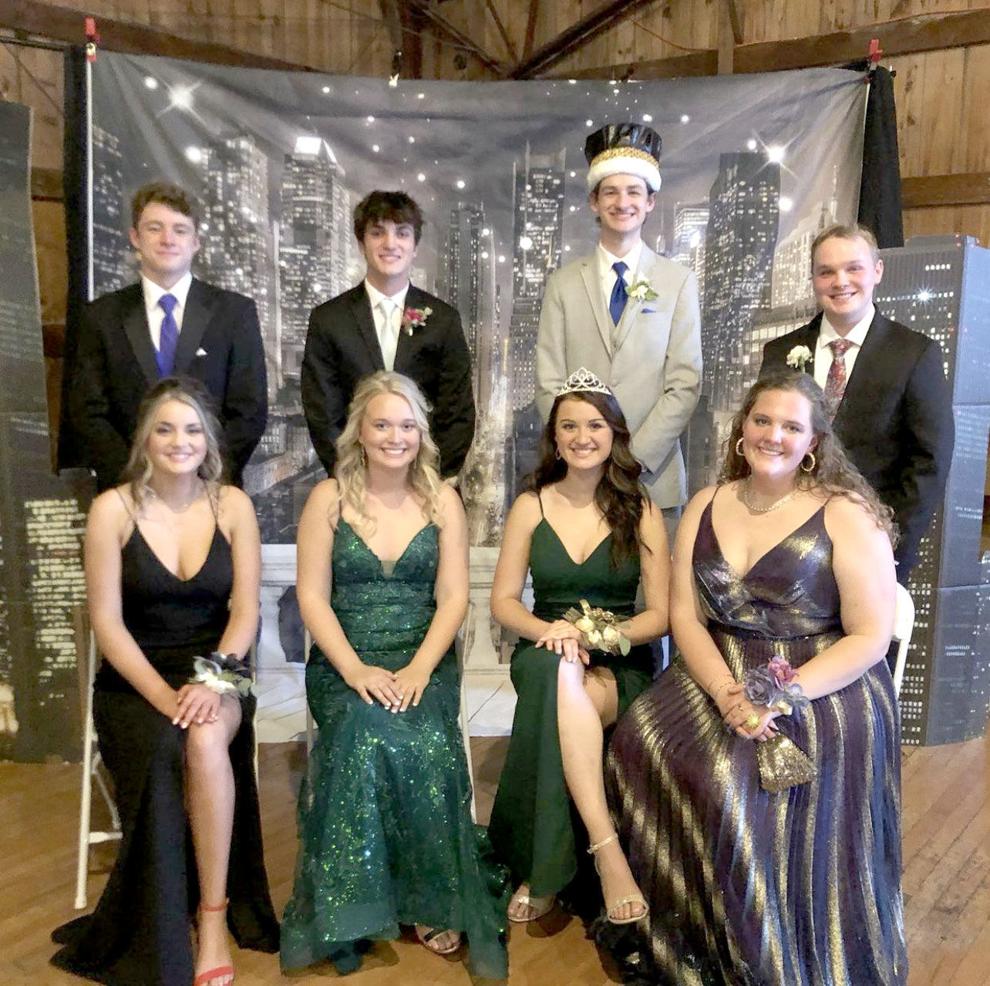 Gibson City-Melvin-Sibley
Prom was held at the Ford County Fairgrounds last Saturday. The night included catered food and dancing. Students kept their masks on except for pictures and eating, and remained social distanced while dancing. Pictured: The senior prom court, including members Noah Nugent, Sarah Koss, Ethan Garard, Karleigh Kietzman, Rylan Davis and Emma Swanson; and king and queen, Alex Freehill and Kennedy Fanson.
— Haven Hathaway
Heritage
Prom went on despite COVID-19 robbing many of the students' opportunities this school year. The night was filled with fun, dancing and awesome fair food. Seniors Ryan Cheatham and Anna Sanders were crowned king and queen. Pictured: Junior Konner Pearman getting his temperature checked by chaperone Shawn White before entering the venue.
— Anna Sanders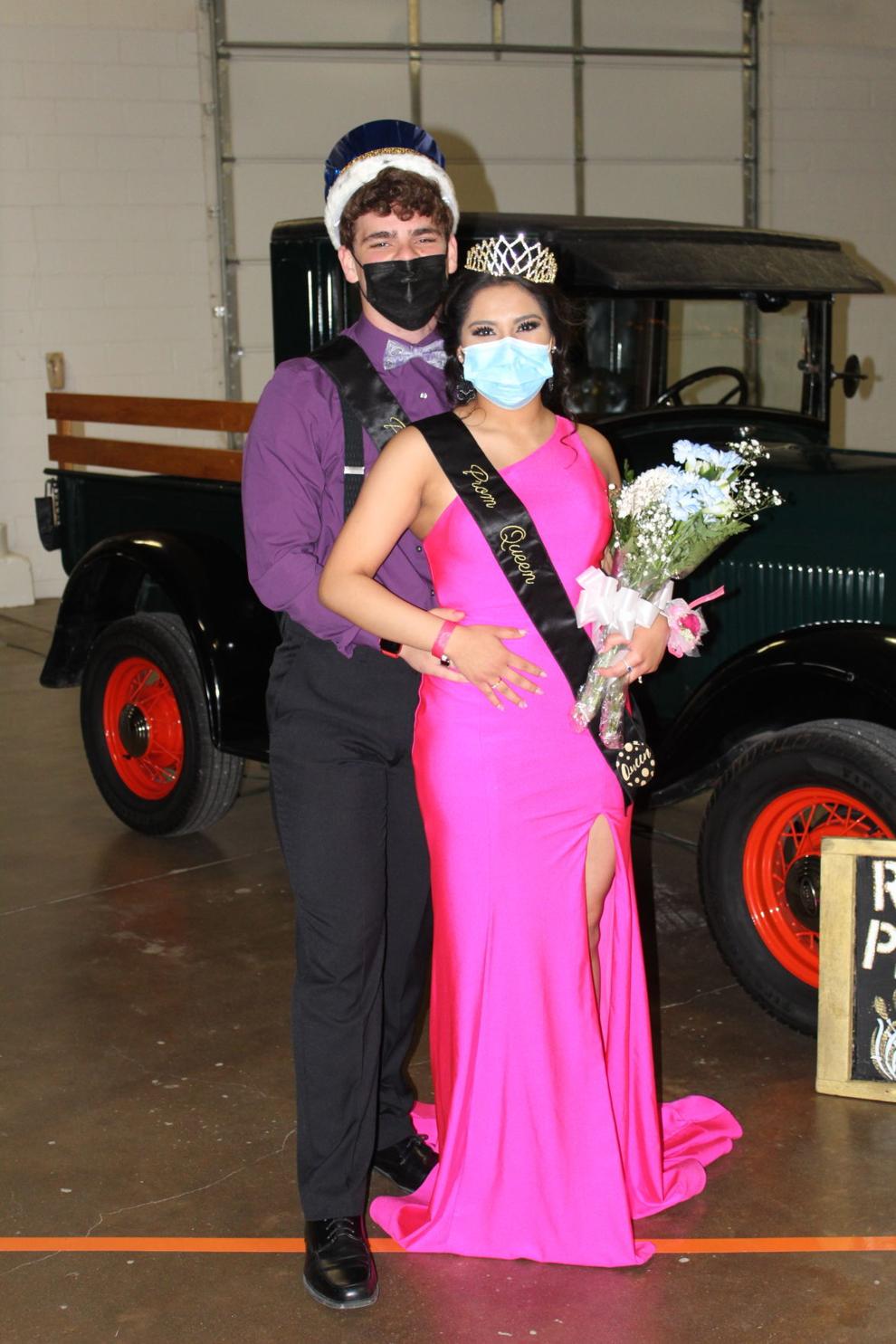 Hoopeston Area
Chris Catron and Lindsey Paredes were crowned king and queen at the school's junior and senior prom.
— Lexie Breymeyer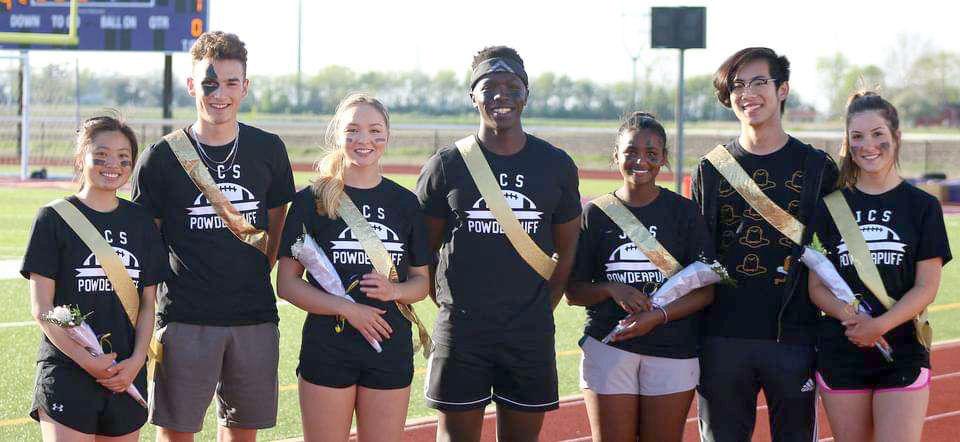 Judah Christian
Prom week was a success for seniors as they captured the Spirit Stick in a weeklong competition against the rest of the high school as well as seventh- and eighth-graders. Seniors and sophomores, both boys and girls, won powderpuff against juniors and freshmen. On prom night, seniors and juniors enjoyed a dance-themed Masquerade Ball at the school. The prom court, left to right: Felicity Tuan, Cade Hettmansberger, Katie Bryant, Nathan Kereri, Feven Eisenmenger, Josh Li and Anna Black. Not pictured: Brandan Baltierra.
— Felicity Tuan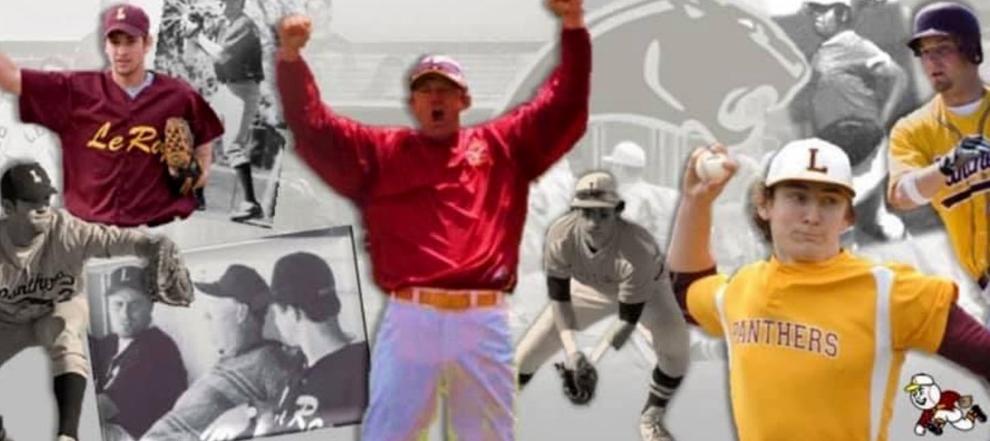 LeRoy
Wayne Meyer last week became the winningest coach in the school's baseball history, registering win No. 397 in a 15-3 romp of Decatur Lutheran. Said senior Parker Hogue: "It felt great. At the beginning of the game most of us had no idea that it was such an important game. We went out there and had a lot of fun together, played as a team and put together a huge win for the team and an even bigger win for Coach. Everyone stepped up and we pulled out a big win. It was awesome to be a part of such a huge game and to play for such a legendary coach."
— Emerson Tarr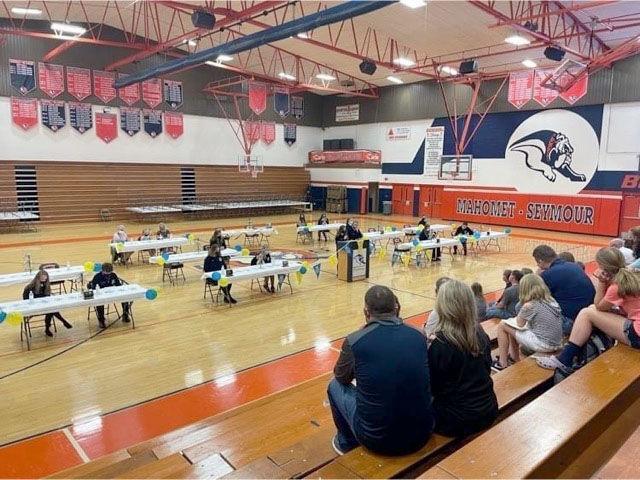 Mahomet-Seymour
FFA chapter members used the school's gym to hold their annual awards ceremony.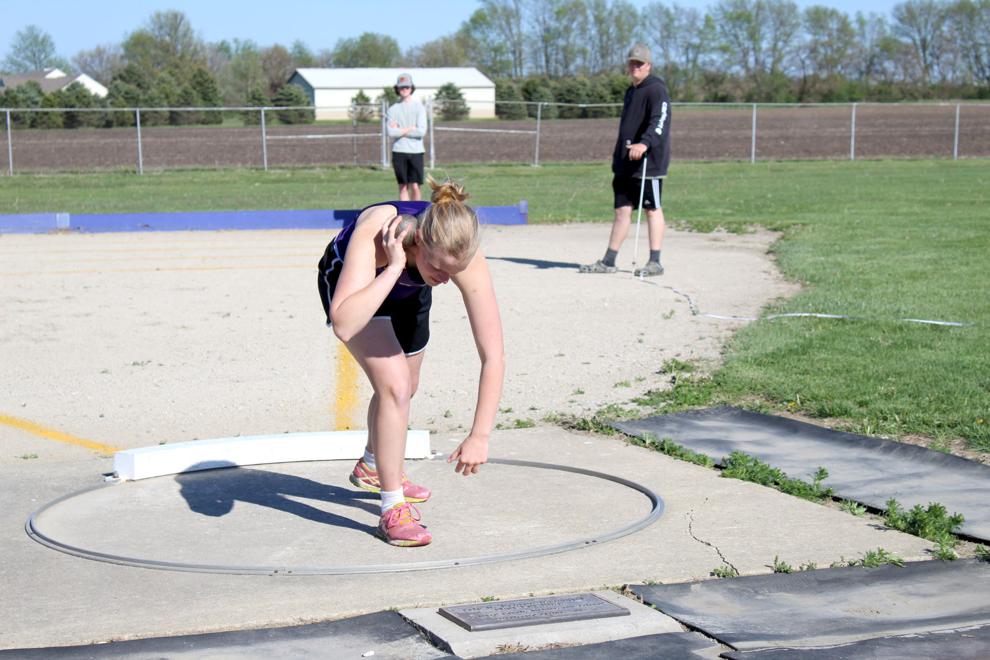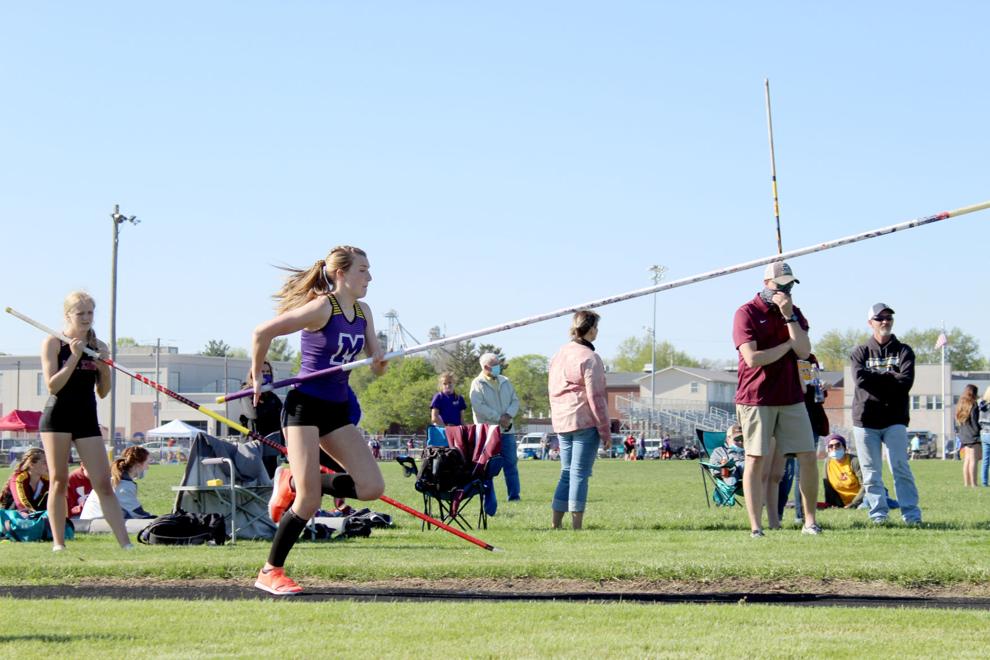 Monticello
The girls' track team hosted its first home meet since 2019, the Lady Sages Invitational. Pictured: freshman Kayden Hogan pole vaulting and senior Kayla Wilson throwing shot put.
— Clara Rudolph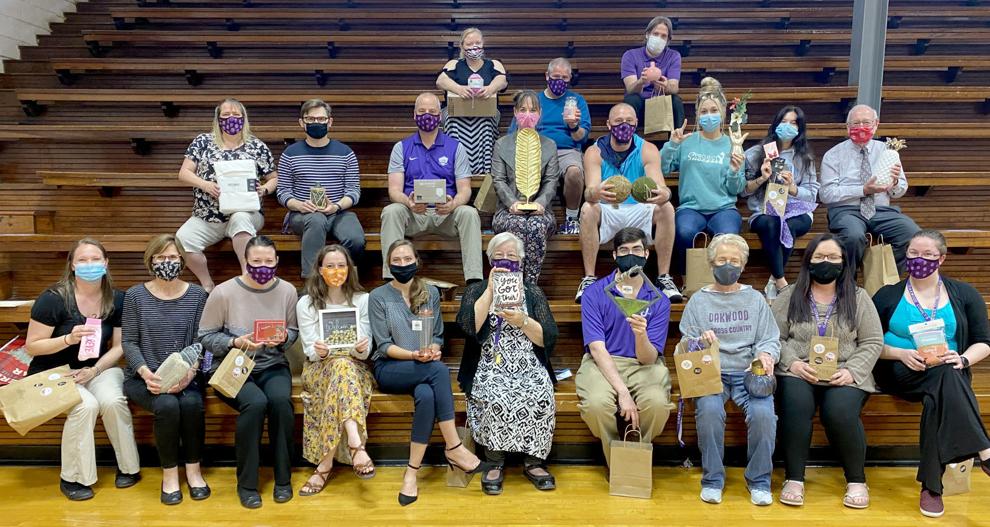 Oakwood
The district office made up white elephant gift bags for Teacher Appreciation Day, staff members enjoying both opening and trading gifts. It was a week of treats: doughnuts on Monday, lunch on Thursday and ice cream on Friday.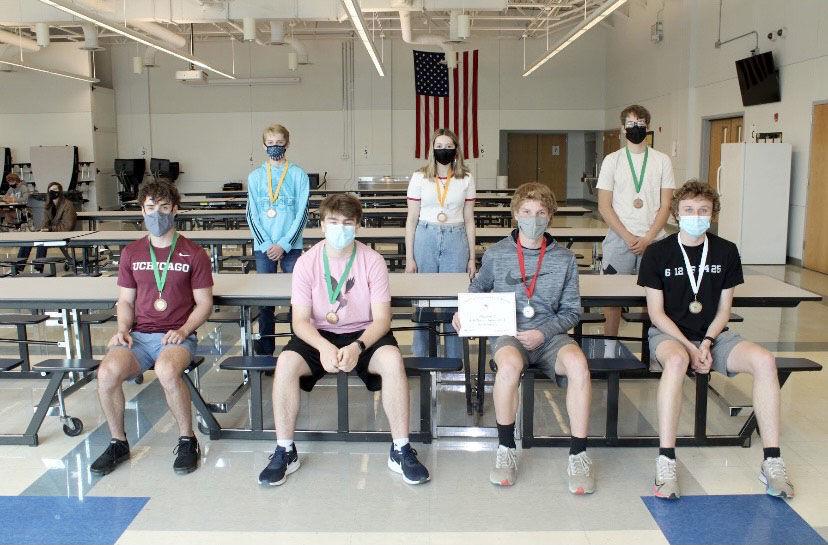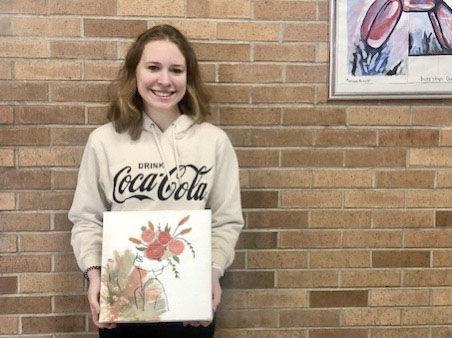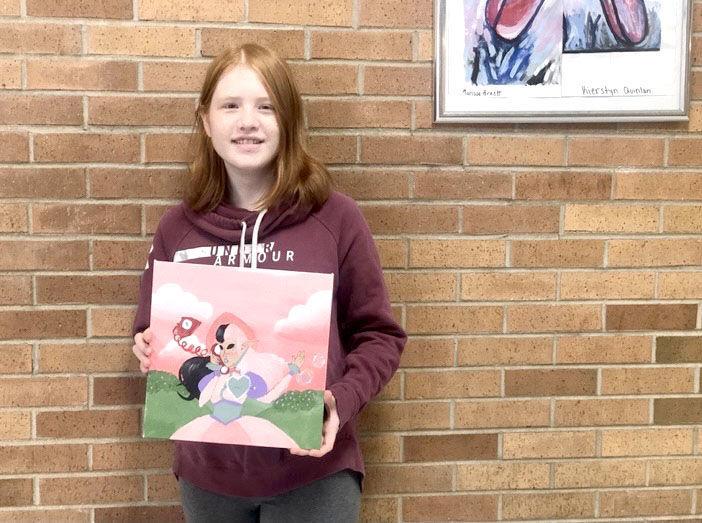 Paxton-Buckley-Loda
The math team was second at regionals and 11th at state, with Keagan Busboom placing fourth at state. Pictured, back row: Ephraim Johnson, Jordan Casteel and Mason Uden; front row: Adam Marchakitus, Hayden Schall, Busboom and Liam McMullin. Also, the April and May artists of the month were announced. Sydney Marshall won with her original painted album cover, and Maisy Johnson won with her use of embroidery floss.
— Taylor Mennenga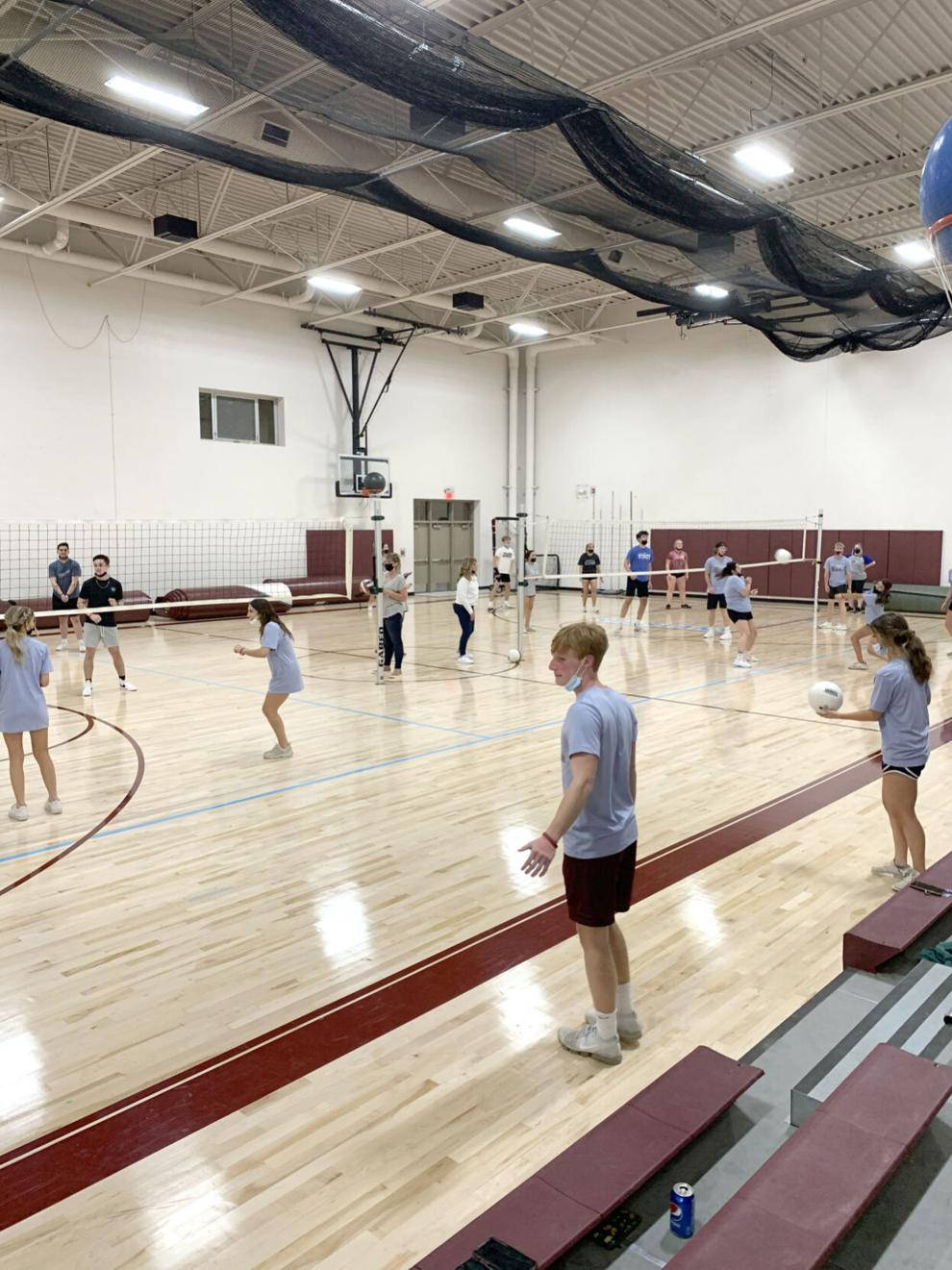 St. Joseph-Ogden
Due to COVID-19 regulations, last Saturday's prom was open only to seniors. The school served dinner in a tent on the front lawn of the school with a theme of "A Night Under the Stars" (pictured, left to right: Taylor Campbell with her date Brady Buss, and Xander Rieches with his date Haven Atwood.) Staff volunteered to help decorate the tent and serve food. Prom court followed dinner as Bella Getty and Brady Buss were crowned king and queen. Post prom was 8 to 11 p.m. inside the school, a carnival-themed event with games and activities for students (pictured: a late-night volleyball tournament).
— Kylie Duckett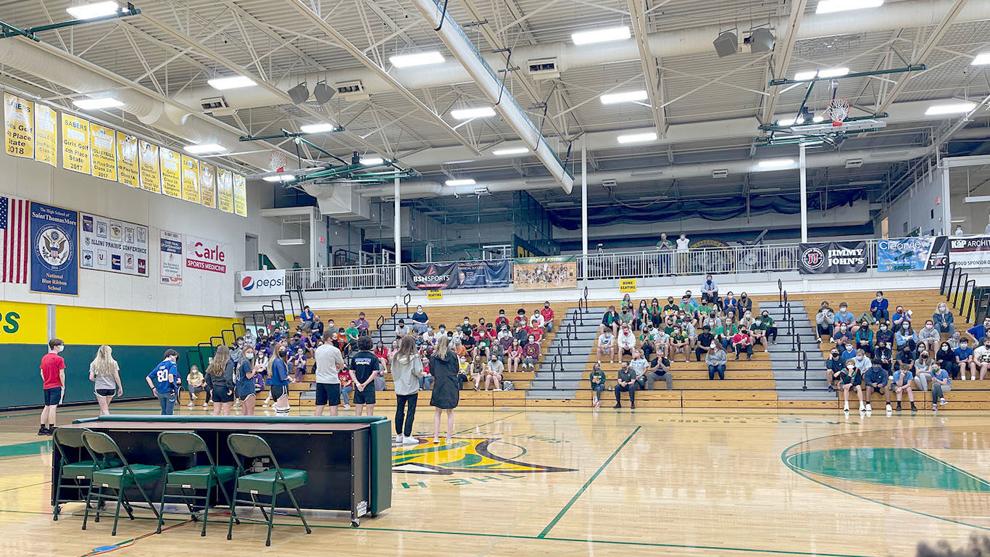 St. Thomas More
School captains Rhea Pinto and Noah Eyman put together a field day. Beforehand, every senior was recognized for their accomplishments in front of students and staff. They were announced by next year's school captains, Molly Hergenrother and Abby Deptula.
— Maci Walters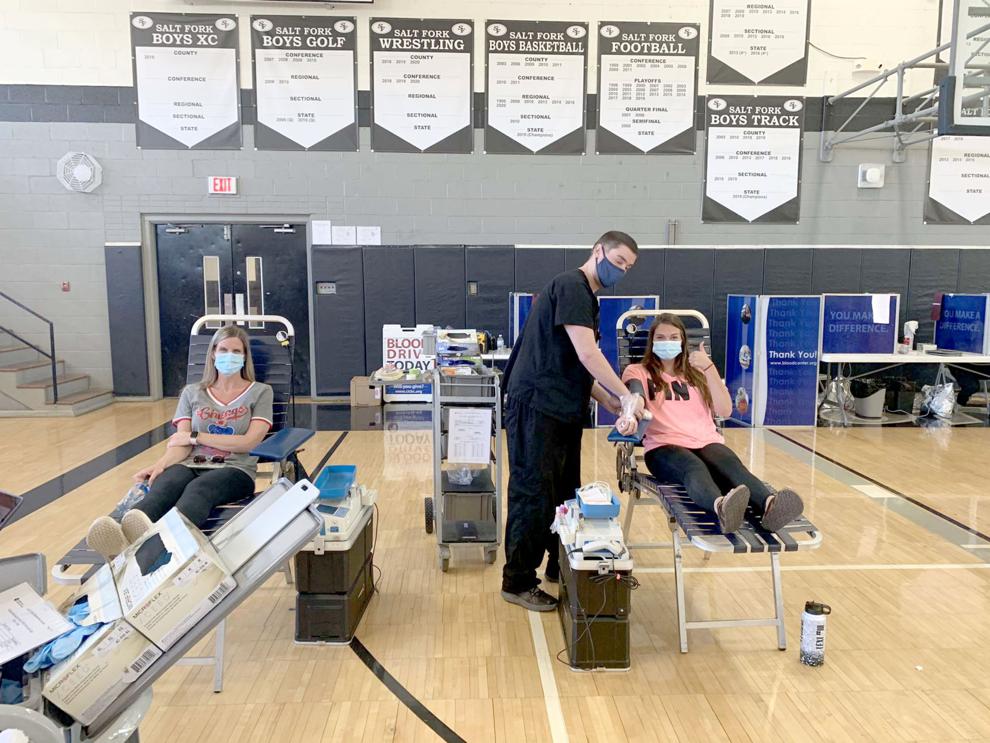 Salt Fork
The school hosted a blood drive last Friday that saw first-time donor Lexi Hettmansberger (right) join her mother, Amber Hettmansberger (left), to help out.
— Olivia Chew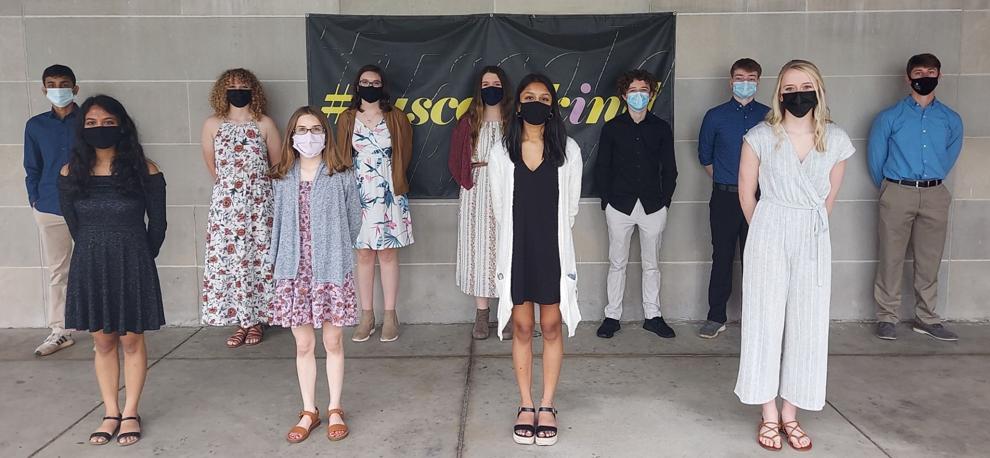 Tuscola
Several seniors were celebrated at Tuscola Rotary's lunch, including (back row) Rohan Patel, Hannah Hornaday, Makenna Long, Justine Kauffman, Andrew Penne, Tyler Bialeschki and Tytus Rennert; and (front row) Ruchi Patel, Taylor Arends, Riya Patel and Laney Cummings.
— Ava Cothron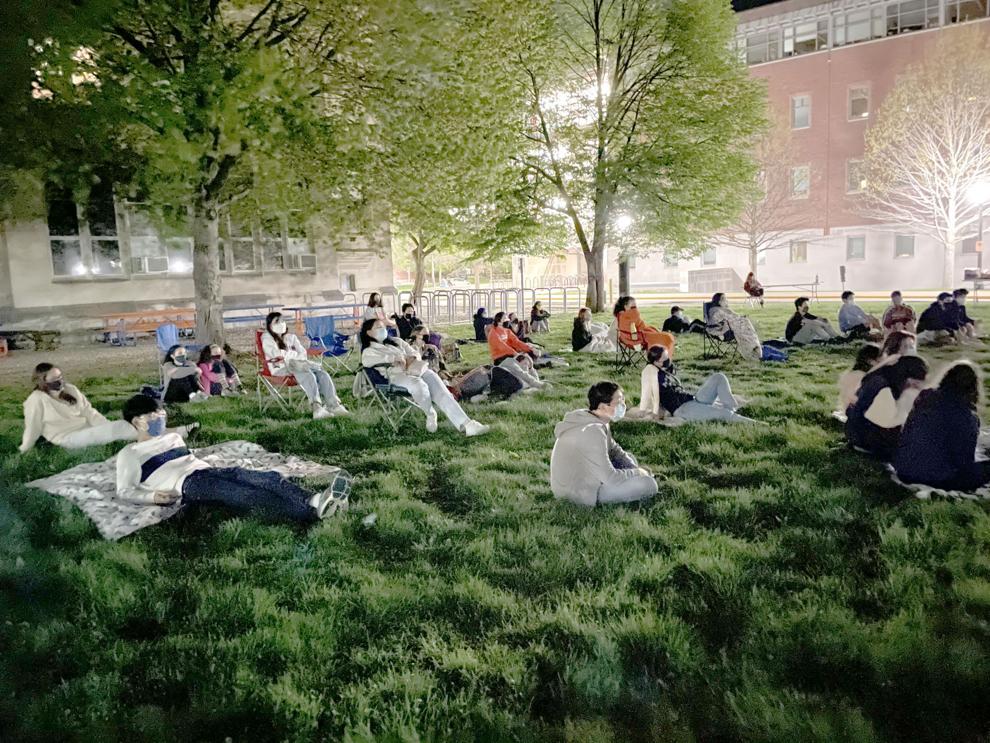 Uni High
The school's combined Spring Initiative/Habitat for Humanity club held a movie night on the Uni quad last Saturday, screening the romantic comedy "10 Things I Hate About You" for crowd of 40 students. As an admissions fee, attendees were asked to either donate to Spring Initiative or bring a household object to donate to the local Habitat ReStore. Social distancing and mask regulations were enforced by faculty supervisors Benjamin Leff and Rachael Brewer.
— Charlotte Ebel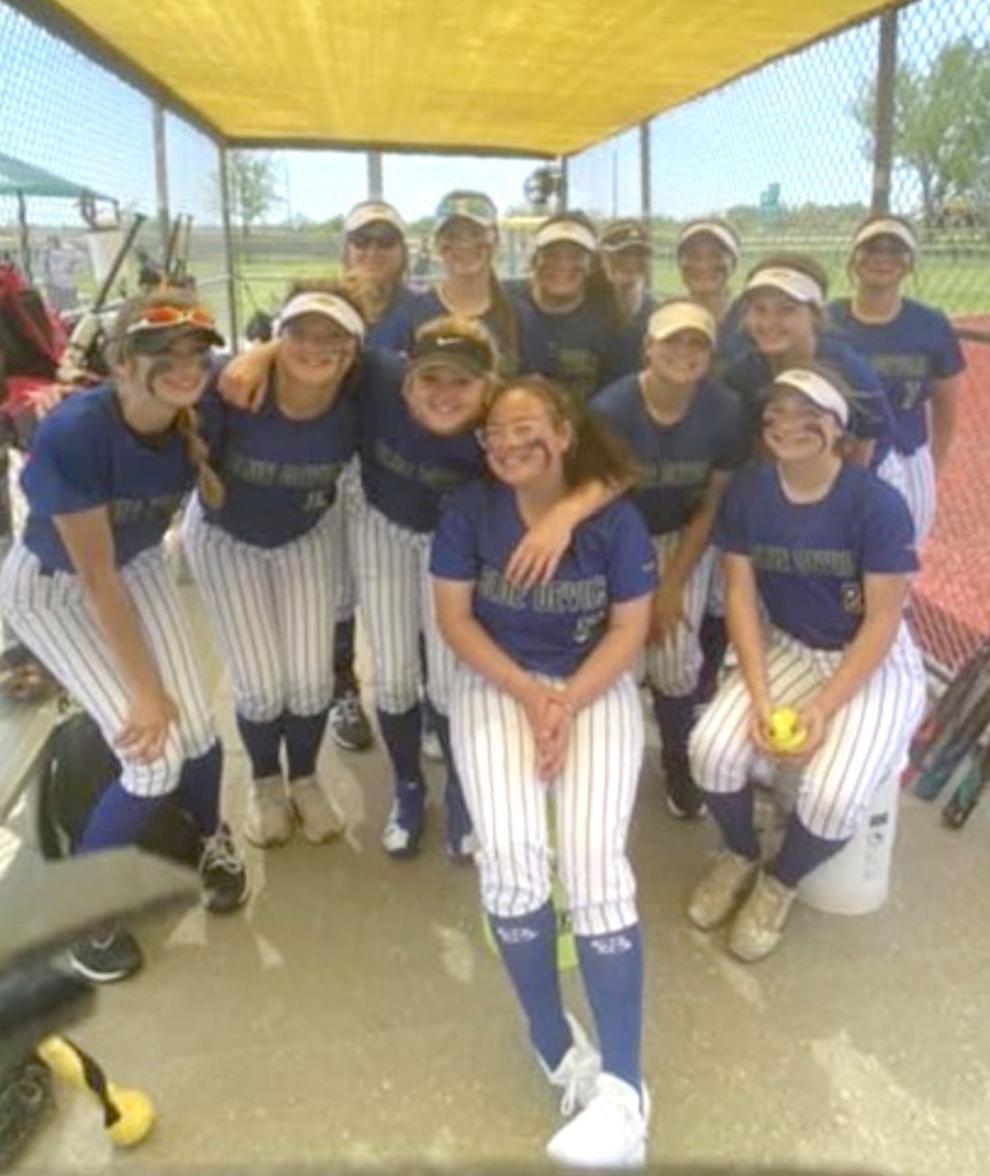 Villa Grove
Softball traveled to Kentucky to play in a weekend tournament. Pictured, left to right: Logan Lillard, Maci Clodfelder, Alexandria Brown, Kyleigh Block, Kalyn Cordes, Addison Fisher, Addison Wilson, Chloe Reardon, Emma Britten-Noice, Cadence Sanders, Vanessa Wright, Alison Pangburn and Kaylee Arbuckle.
— Daniel Olson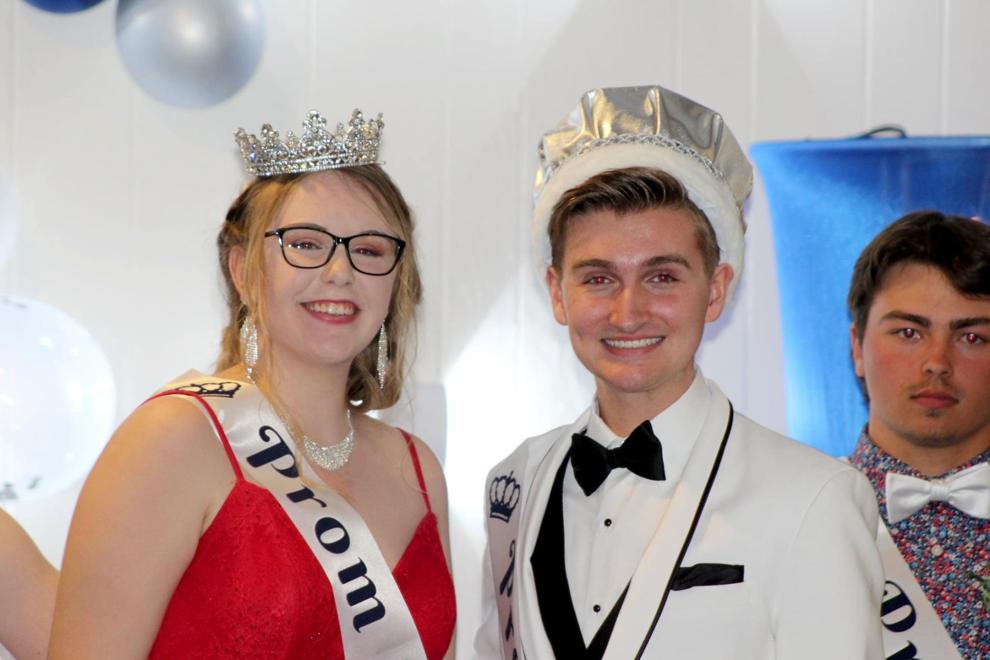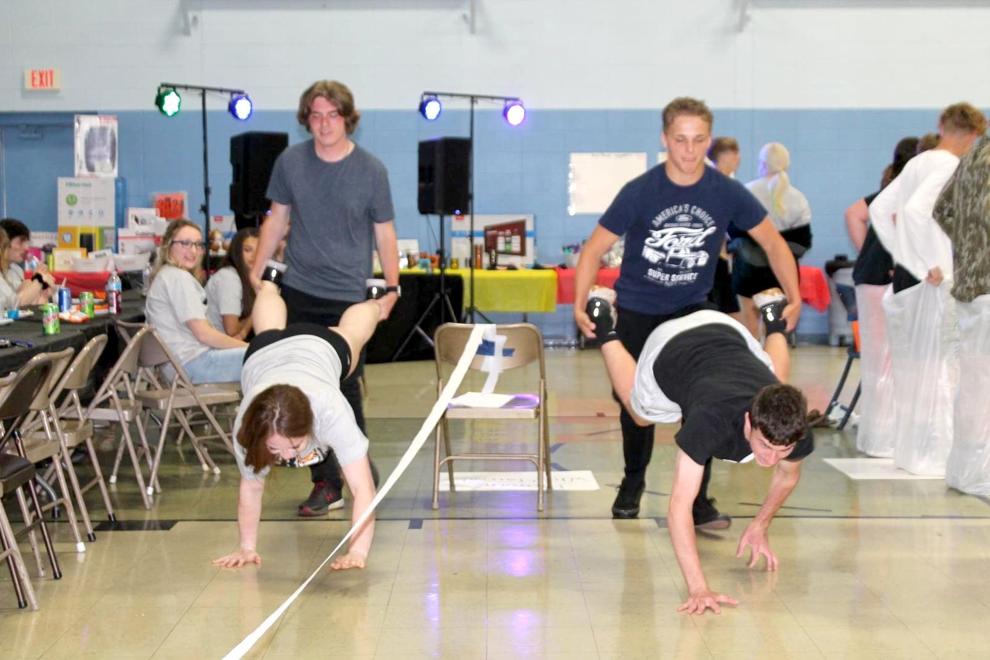 Westville
Congratulations to prom king Landon Frazier and queen Makenzie Kantout — and to everyone who made post-prom such a fun occasion.
— Bryce Burnett