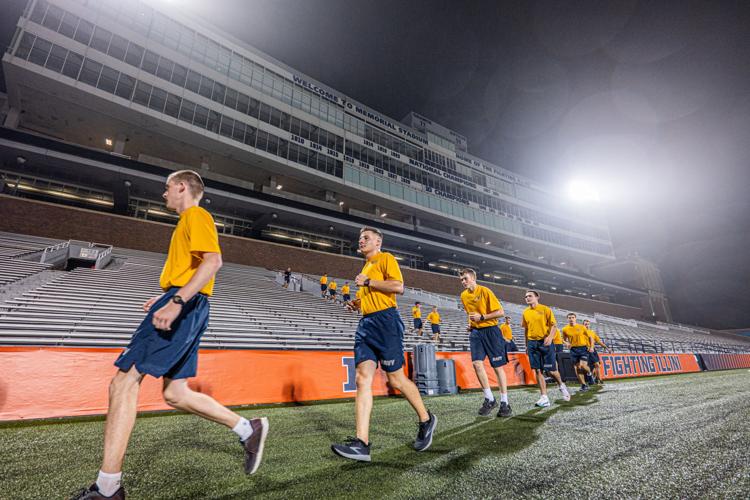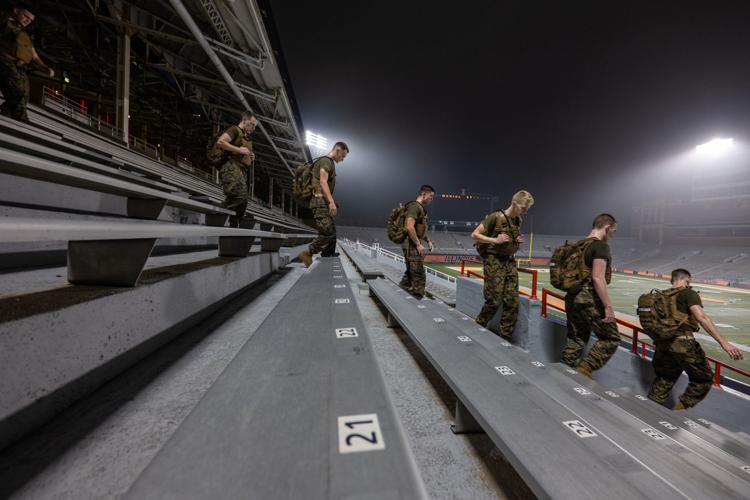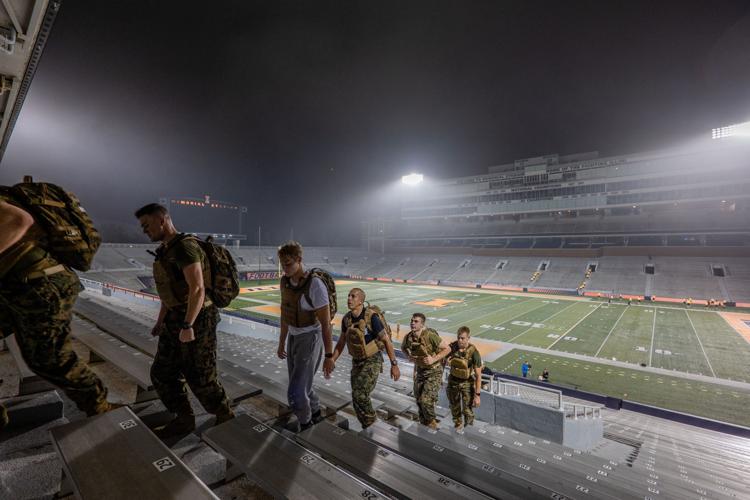 CHAMPAIGN — Members of ROTC groups at the University of Illinois (Army, Navy, Air Force, Marines) took to Memorial Stadium at 5 a.m. today to climb 2,000 steps to commemorate how first responders climbed the stairs of the World Trade Center on Sept. 11, 2001.
Also today: The Champaign Fire Department is asking the public to observe a moment of silence and reflection at 8:46 a.m., the time Flight 11 crashed into the North Tower.
There will be no public ceremony due to COVID-19 restrictions.