A nurse's story: 'A new appreciation for life and the importance of savoring every moment with those we love'
In honor of National Nurses Week, we asked local health care heroes to share their most memorable experience of the pandemic. Here's CARRIE ADAMS, who works in the intensive care unit at Carle Foundation Hospital.
---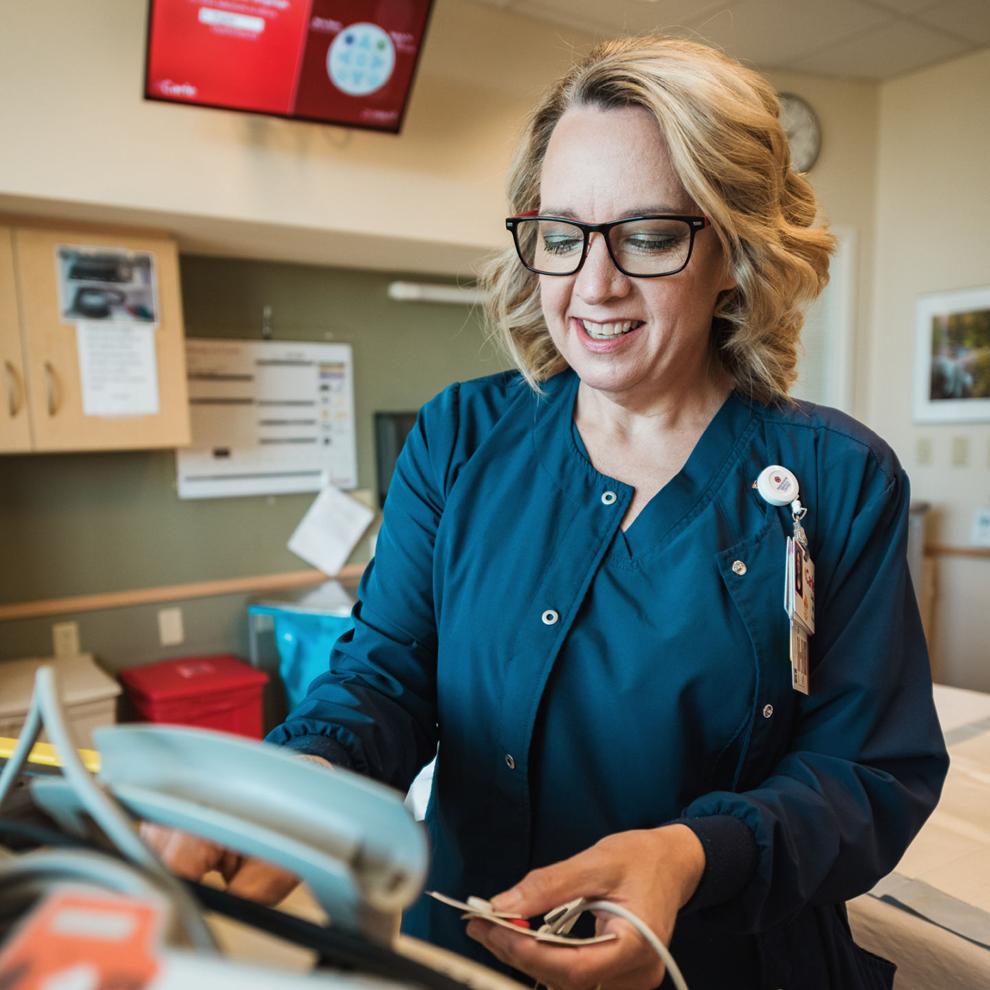 I requested to care for her each time I left after a long night shift in the cardiovascular intensive care unit. After a valiant fight against a virus that was destroying her lungs, her battle was coming to an end.
Her husband knew it, and I knew it, too. The treatments and interventions we could offer his wife were exhausted, and we could offer not even a small glimmer of hope.
Each night of her last days on Earth, I could feel part of his spirit leaving the room with him. Each night, his head hung slightly lower. Each night, his hand lingered slightly longer in hers.
They had been married longer than I have been alive. I couldn't push another drug or hang another drip to save her. We couldn't give her a higher amount of oxygen through her ventilator.
But I did realize I could give her something else. I could provide her with dignity and take care of her with attention to the things we all take for granted.
I washed her hair with real shampoo and conditioner. I took an hour to comb out all the tangled knots that were as complex and stubborn as her medical condition. I bathed her with warm soap and water and sang to her while I dried her skin and moisturized her thin, fragile skin with lotion.
She hadn't had a manicure or pedicure since before her admission. I could fix that.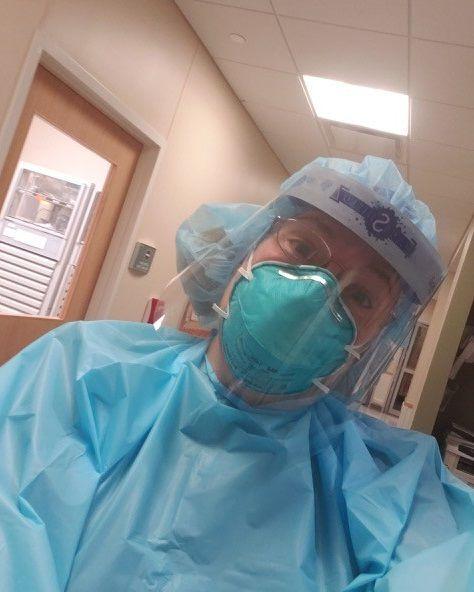 I brought a nail salon to her room. She got a manicure and pedicure. I carefully trimmed her nails. I painted them with a level of attention to detail previously reserved for my daughter's first proms. I massaged her cuticles and tried to mask the frailty of her nails caused by weeks of fighting a battle she could not win. They were a beautiful color that replaced the dusky blue of a system that could no longer absorb oxygen as it should.
The next morning, she was surrounded by her loving husband as she left this life. And as she took her last breath and journeyed to her eternal place, her freshly manicured fingers were enlaced in her husband's, and he wept.
I entered this profession 27 years ago to help people become healthy again. Being a front-line worker during this pandemic changed that. I have never had to leave a room and feel so helpless in my entire career. We are all "fixers" by nature, and these patients just couldn't be fixed.
I found comfort in providing daily care and paying attention to those little details we don't fully appreciate. A family will not remember that I monitored their loved one's blood pressure every 15 minutes, but they will remember that in those final moments at the bedside, their loved one was clean with combed hair and soft hands to hold as they filled their memory bank before death entered the room.
I cried enough tears at work to fill an ocean and a small pond with this writing.
I would often escape to the bathroom and sob. My mirror mantra was "OK, get it together, Carrie." I was thankful that the masks at least hid the red streaks on my cheeks. Then back to the battle I would go.
I had to learn that I needed those moments and give myself permission to take them. I also had to learn admitting I needed help was not a sign of weakness, but a sign of strength.
And most of all, I have a new appreciation for life and the importance of savoring every moment with those we love.