Around campus: Departments' prized possessions, from high-tech lasers to a homemade eraser cleaner
Last week, department head Jeff Trapp told us about all of the unique possibilities coming to campus thanks to Atmospheric Sciences' multimillion-dollar new "Doppler on wheels" radar and instrumentation facility. Which got us wondering:
What other one-of-a-kind acquisitions, big or small, have UI departments and colleges made in recent years?
---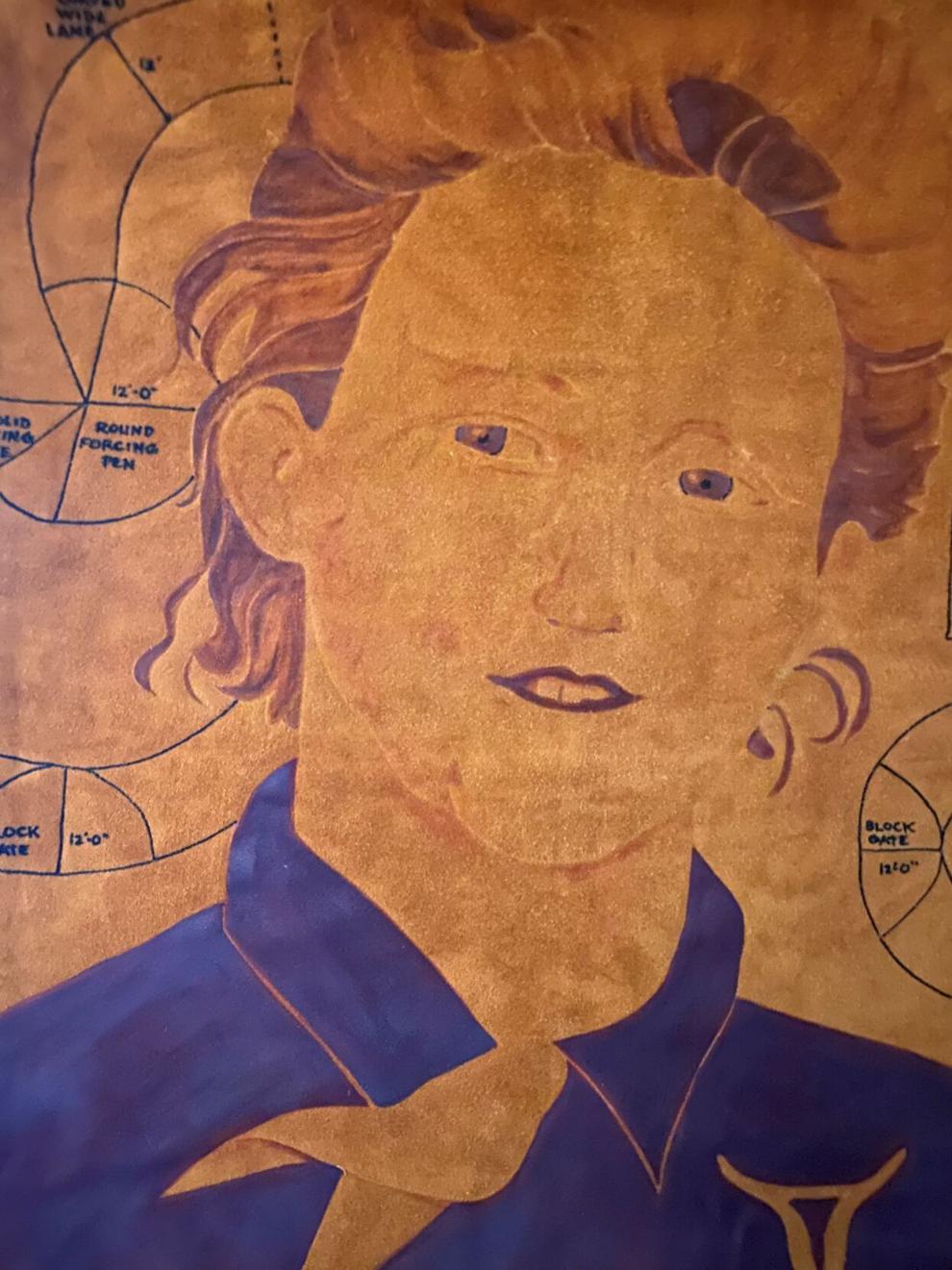 ANIMAL SCIENCES
The acquisition: A handmade leather quilt honoring UI alumna and renowned scientist, activist and autism spokeswoman Temple Grandin, which was recently donated to the College of ACES.
The significance: "Karol Kusmaul made the piece for a collection of quilts to honor American women who have made groundbreaking contributions to our society," says department head RODNEY JOHNSON.
"Dr. Grandin used insights she gained from autism to design livestock handling facilities that minimize animal stress. Grandin has been an outspoken proponent of the autism rights and neurodiversity movements."
Grandin earned a Ph.D. from ACES' Department of Animal Sciences in 1989.
Kusmaul, an Illinois State grad now living in Florida, had a family connection — her sister's pork producer husband once worked with Grandin — and said she was impressed by "her abilities and accomplishments, despite struggling with autism."
---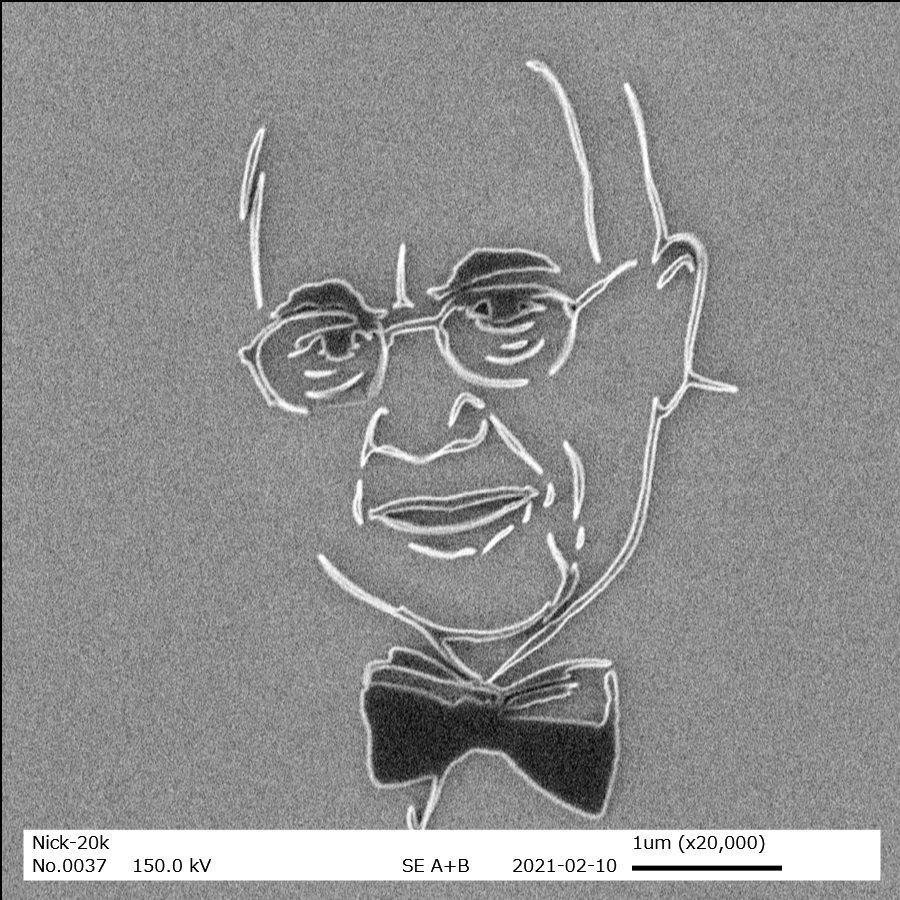 ELECTRICAL & COMPUTER ENGINEERING
The acquisition: A state-of-the-art electron beam tool.
The significance: "It is the highest resolution printing tool in North America and can print a line that is only four nanometers wide, or about eight times the width of a single atom," says department head BRUCE HAJEK. "The electron beam on this tool is accelerated using 150,000 volts.
"Modern electronic devices made by researchers are built by stacking thin layers of materials, including semiconductors, insulators and metals. The electron beam tool is used to print patterns in a process called lithography.
"To celebrate Nick Holonyak recently receiving the Queen Elizabeth Prize for Engineering for LED Lighting, Dr. Edmond Chow of Holonyak Lab used the new electron beam writing tool to print and photograph an image of Nick. The image is about 100,000 times smaller than life size, and may be the smallest portrait anywhere."
---
RARE BOOK & MANUSCRIPT LIBRARY
The acquisition: The University Library's purchase of the Third World Press collection.
The significance: The collection is "the archive of the Black-owned publisher, Haki R. Madhubuti, who published Pulitzer Prize winner Gwendolyn Brooks for the second half of her career," says LYNNE THOMAS, head of the Rare Books and Manuscript Library.
"Third World Press is the largest Black-owned independent publisher in the United States. This collection deeply complements the Gwendolyn Brooks Papers, which are also held here at Illinois in the Rare Book & Manuscript Library."
The acquisition, funded by gifts and endowments from friends of the library, is still being processed — "rehoused, described and preserved," Thomas says, "and we're hoping to be able to open it up to researchers in the next couple of years."
---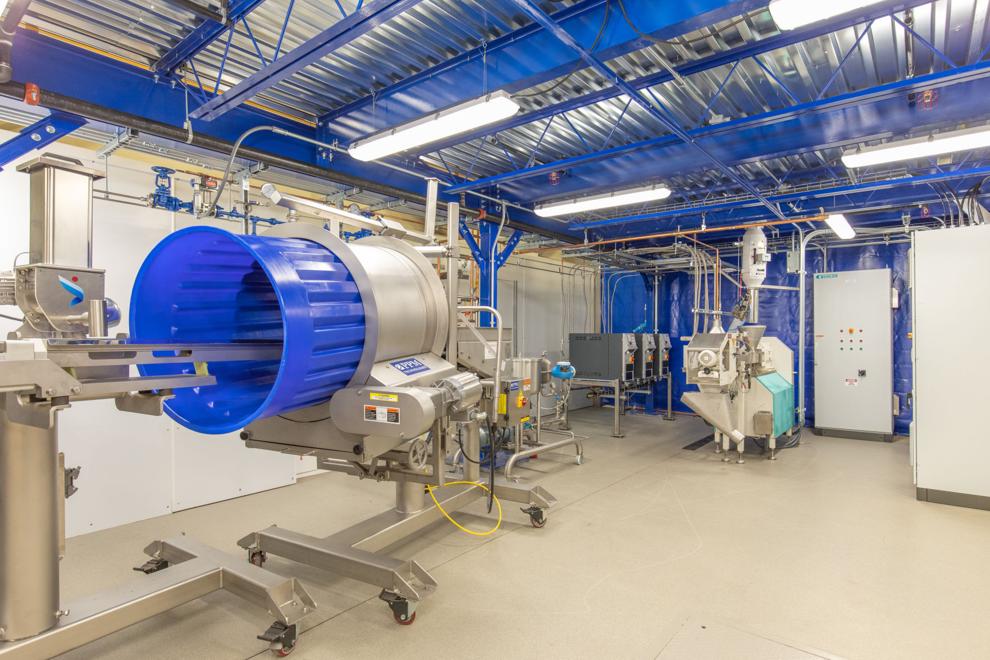 COLLEGE OF ACES
The acquisition: The Buhler 44mm twin-screw extruder, which upon its arrival opened up a whole new range of research, teaching and economic development opportunities.
The significance: "The equipment is capable of producing many common foods, including breakfast cereals, puffed snacks, pastas, pet food, baby food, textured vegetable protein and a wide range of food ingredients," says BRIAN JACOBSON, assistant director of ACES' Food and Bioprocessing Pilot Plant Operations.
"However, this is also a critical technology for the developing plant-based meat analogue products that are entering the market. It allows plant-based proteins and starches from soybeans, peas, corn, wheat and many other crops to be formed into a product that looks and tastes similar to existing animal protein products such as chicken nuggets, sausage and ground meat.
"Local grocery stores and restaurants are just starting to carry products made in this type of equipment and there is tremendous expansion expected in the types and quantities."
---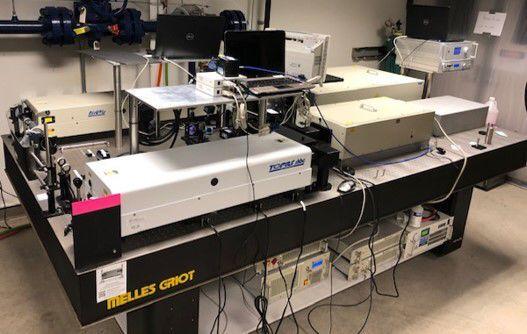 AEROSPACE ENGINEERING
The acquisition: A femtosecond laser, the style and speed of which you won't find on many American engineering campuses.
The significance: The laser "sends an ultra-short pulse of laser light that is one-thousandth of one-millionth of one-millionth of a second long," says department head JONATHAN FREUND.
"This allows us to uniquely probe the chemical reaction in high-speed plasmas and flames for advanced aerospace propulsion systems.
"Due to the price tag of about $500,000, few university departments have such a system."
---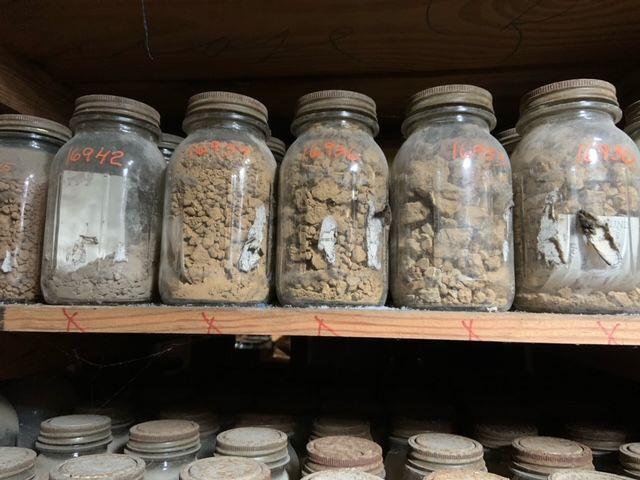 CROP SCIENCES
The acquisition: An extensive collection of soil samples dating back to the mid-19th century, including the first soil survey of Illinois and samples from around the globe.
The significance: The collection "was curated by Dr. Ted Peck of the Agronomy Department but fell into obscurity in recent years," says department head ADAM DAVIS.
"In fall of 2019, two assistant professors in the Department of Crop Sciences — Dr. Andrew Margenot and Dr. Reid Christianson — saw the deteriorated shape of the building the samples were being 'stored' in, and wrote a grant to save them and make this resource available to the scientific community once again."
---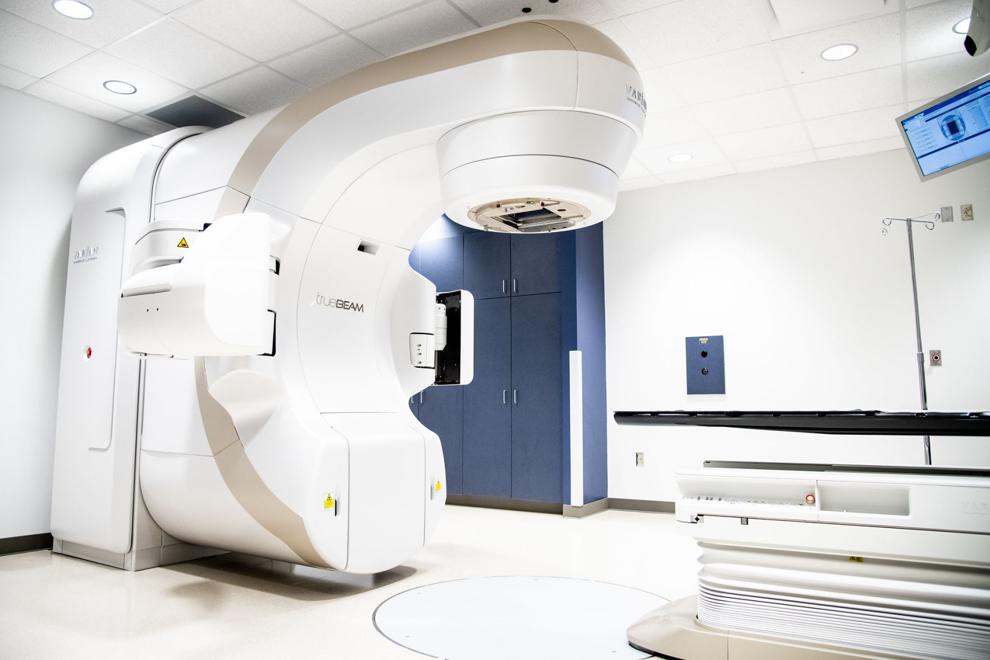 VETERINARY CLINICAL MEDICINE
The acquisition: A top-of-the-line Varian TrueBeam linear accelerator, which only two U.S. veterinary colleges have on hand — the University of California at Davis and, as of 2019, Illinois.
The significance: A game-changer for Vet Med's oncology program, "this machine allows us to achieve excellence in the arenas of comparative cancer research, resident instruction, and the quality practice of cutting-edge diagnostics and cancer therapy for companion animals," says department head DENNIS FRENCH.
---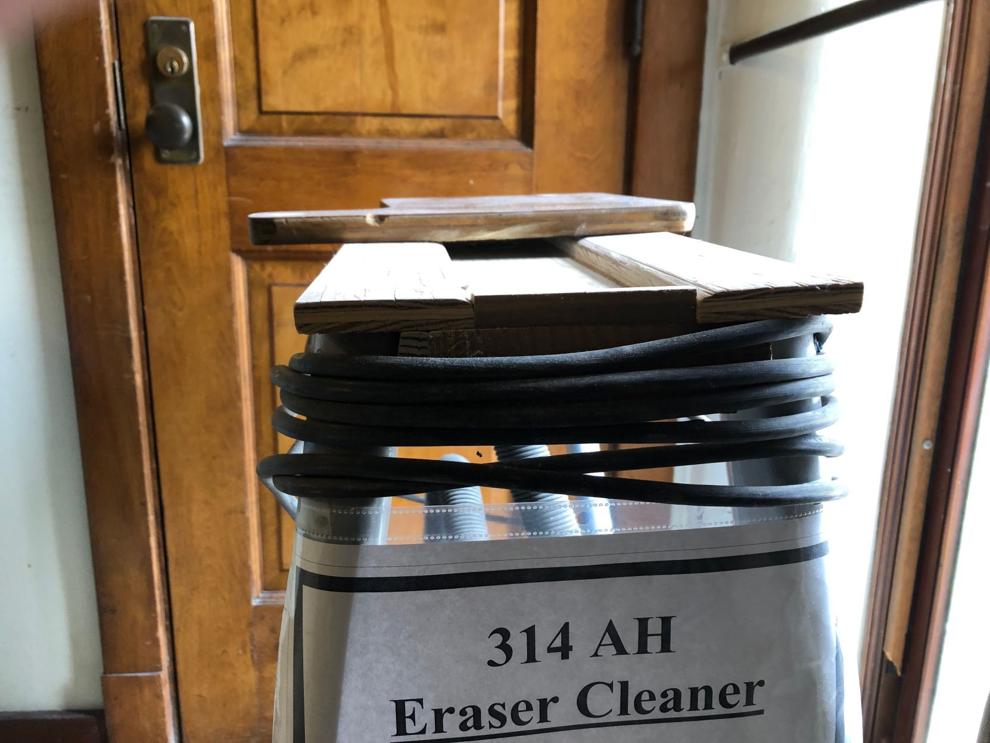 MATHEMATICS
The acquisition: A homemade 'chalk vacuum.'
The significance: "Anyone who's ever set foot in Altgeld Hall knows that if there's one thing we have in abundance, it's chalkboards," department head JEREMY TYSON says. "And along with chalkboards comes the recurring problem of chalk dust: everywhere, on everything, and on everybody.
"A few years ago, Altgeld Hall's building services worker, Grant Cole, constructed a homemade chalk vacuum for our building, to provide a convenient way to clean the building's many erasers. It now has a permanent home in Altgeld, and has been hugely popular with faculty and students alike.
"Thank you, Grant, for your creativity and thoughtfulness."