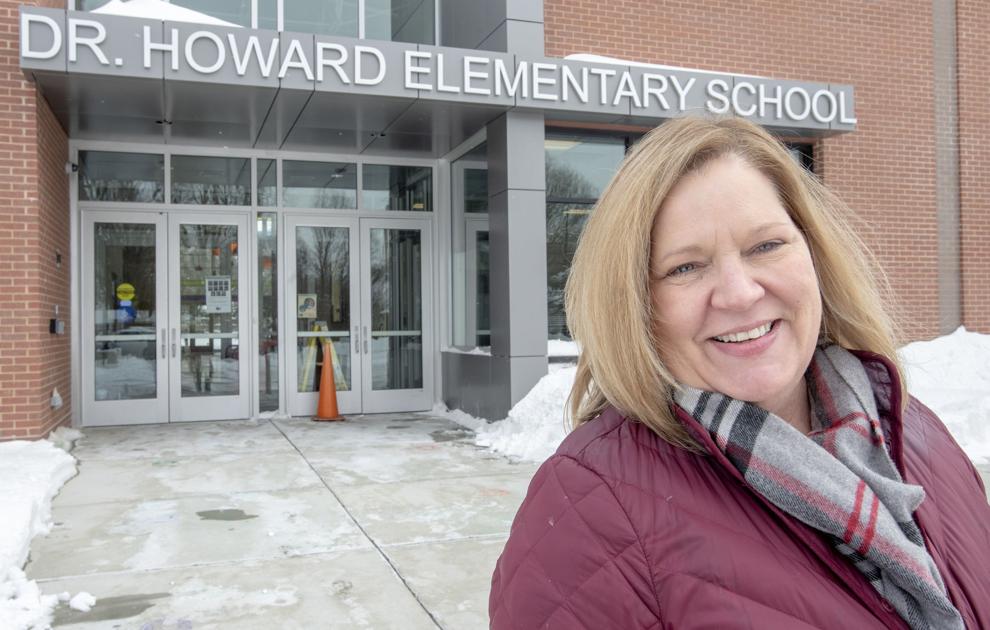 Little did SUSAN ZOLA know at the time where the road would ultimately lead when she took the biggest risk of her career in education.
"Leaving Urbana School District and accepting the position in Champaign Unit 4 as principal of Dr. Howard School in 1991," she says. "Thirty years later as I retire, I believe my ability to spend 30 years in various administrative roles in (Unit 4) was a good decision."
Zola is going out this summer on top of the district org chart, having led Champaign schools for four years. Her time as superintendent coincided with one of the state's most ambitious construction projects — a six-school, two-field, $266.9 million transformation that started her first year on the job and is due to end a year after she's retired.
Judy Wiegand's superintendent successor, who'll give way in July to Shelia Boozer, took time out to answer a few questions from Editor Jeff D'Alessio in the 64th installment of our weekly speed read spotlighting leaders of organizations big and small.
---
My one unbreakable rule of the workplace is ... treat one another with respect and professionalism. There is never a need to disrespect a colleague.
If you can find a space to laugh occasionally, that is a bonus.
My single favorite moments in this job are ... high school graduations, which are a highlight for many reasons. Regardless of their individual journeys, they all arrived.
It is an event that celebrates both individual and collective success of the graduating class.
My philosophy on meetings is ... a shared agenda, clear purpose and creating a way to listen more than you talk during the meeting.
The hardest thing about being a leader is that ... leaders assume constructive criticism and disagreement among their stakeholders. That is always expected as a leader.
Often, leaders have more information than anyone else, and due to confidentiality, you will never be able to share the whole story with others.
What is most difficult is when the criticism turns personal and crosses the line of civil discourse.
I can't live without ... my faith, my family and friends who I embrace as family.
My educational mentors have been ... many: my colleagues at Thomas Paine in Urbana in the early '80s as a young teacher — Marianne Armstrong, Ann Bender, Christy Brinkley and Jill Shoda. And my administrative mentors in Unit 4 in the '90s: Arlene Blank, Dr. Carol Stack, Dr. Margie Jobe and Mary Muller.
The most beneficial college classes I took were led by ... Dr. Tom McGreal and Dr. Paul Thornton, who taught several leadership courses in the College of Education at the University of Illinois.
Their mentorship and context for understanding leadership were instrumental in my doctoral work.
The worst job I ever had was ... walking beans at age 14. We would go out in the bean field at 6 a.m. and finish by noon. Hard work, pulling milk weed plants as we walked up and down the rows of beans.
My family promoted a strong work ethic, and this was my initial entry into the world of work.
I'm up and at 'em every day ... sometime between 6 and 7 a.m., depending on the day. My morning routine is efficient, and I usually read initial emails and make a few calls before heading into the office.
When it comes to my exercise routine ... I have been going to the Stephens Family YMCA a few times a week as one of many ways to reduce work stress. Golf, tennis, biking and walking are other options to find a little more work-life balance.
As for the last luxury in which I indulged ... my daughter Anne was studying in Oxford, England, completing her master's degree. I had never traveled outside the country but went to visit in December 2019.
Neither of us realized she would have to return home in March. A decision to visit her in Oxford is one I will never regret.
On a 1-to-10 scale, the impact of the pandemic has been a ... 9. The reality that we have not had school as we know it since March 12, 2020, has been difficult for all our students, their families and the educators that serve them.
I am hopeful that as we return to full in-person learning, it will amplify the value and power of the connection between educators and their students.