About this series: Thursday marked one year since the World Health Organization declared COVID-19 a pandemic. This week and next, we'll tell the local stories of people and places forced to change their ways.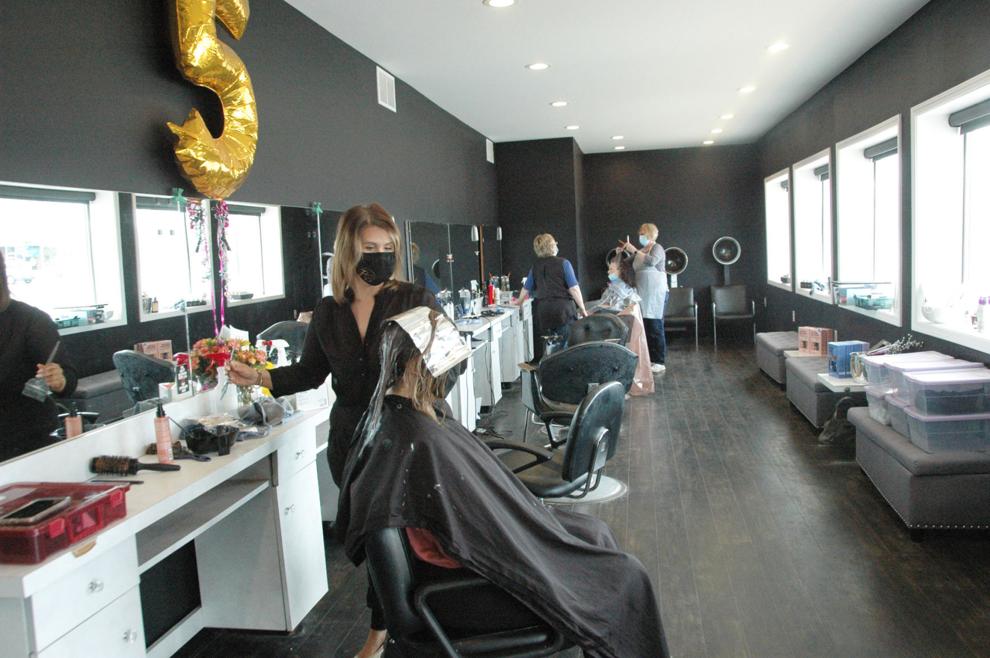 RANTOUL — Bridget Rogers said being creative and adaptable helped to keep her hair salon going during the COVID-19 pandemic. And some of the changes made there will serve them well going forward.
Rogers co-owns Shear Excellence with her husband, Ariel, on Century Boulevard. She said the business fared well when it was allowed to reopen after the lifting of the state's stay-at-home order.
"Probably the biggest (change) is our capacity," Rogers said. "We had to get pretty creative with our schedule."
Shear Excellence is located in a building that formerly housed a restaurant, so there was only so much social distancing that could be done between salon stations.
To make things work, schedules were rearranged, and employees were helpful in their willingness to be flexible.
"Luckily, we didn't have to reduce the number of stations, just the number of employees working every shift," Rodgers said.
The salon, which is set to move to a larger location in Rantoul next month, doubled down on making sure everything was clean. Equipment was sanitized and kept in airtight containers.
"We have, thankfully, been OK through COVID. I know of lot of businesses have not been so fortunate," she said. "We've been able to make it work. The biggest thing has been changing the schedule. We just had to be creative."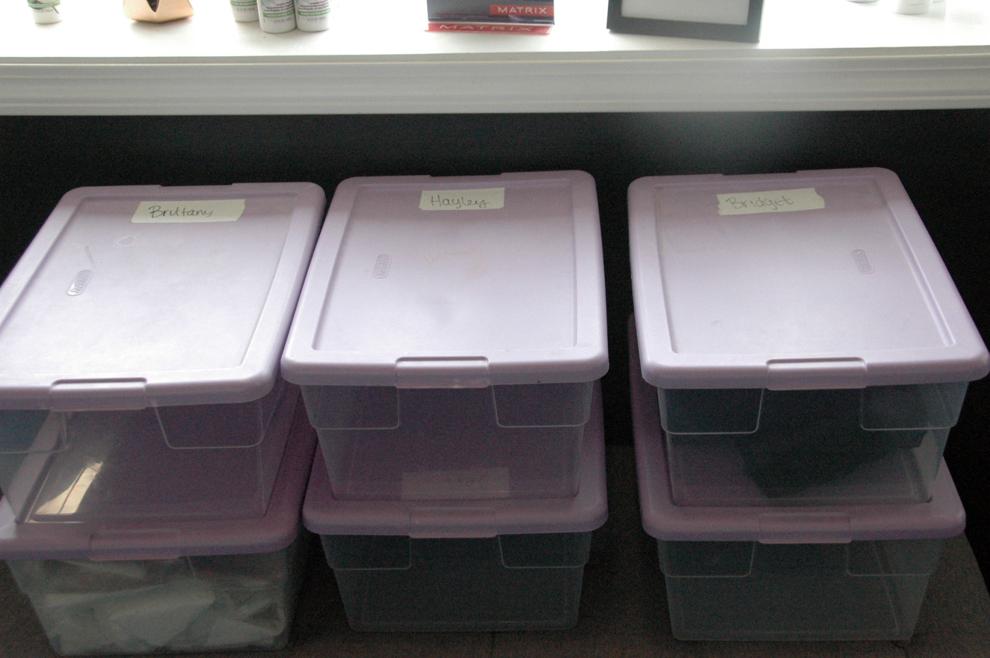 Despite the challenging time, Rodgers said she believes some good has come out of the pandemic.
"I don't know the big picture, the big plan," she said. "I just try to figure the plan that God has, and he has it all accounted for."
Rodgers said she believes the salon, while sanitary before, will continue to use the cleaning methods it has adopted during the pandemic. She also thinks face masks will be around for a while.
Customer Lora Keyes said while there have been some changes due to the pandemic, such as waiting in the car until she is called on the phone to come in for her appointment and having to wear face masks, the salon's service has remained good.
"Absolutely," she said. "Their service has never suffered during this time. I would say they have done a really good job of making sure their customers feel comfortable and safe."
Keyes said she and her son both are customers at Shear Excellence.
"They've done a really good job of keeping the flow of everything and spacing our appointments so customers are not on top of each other," she said.