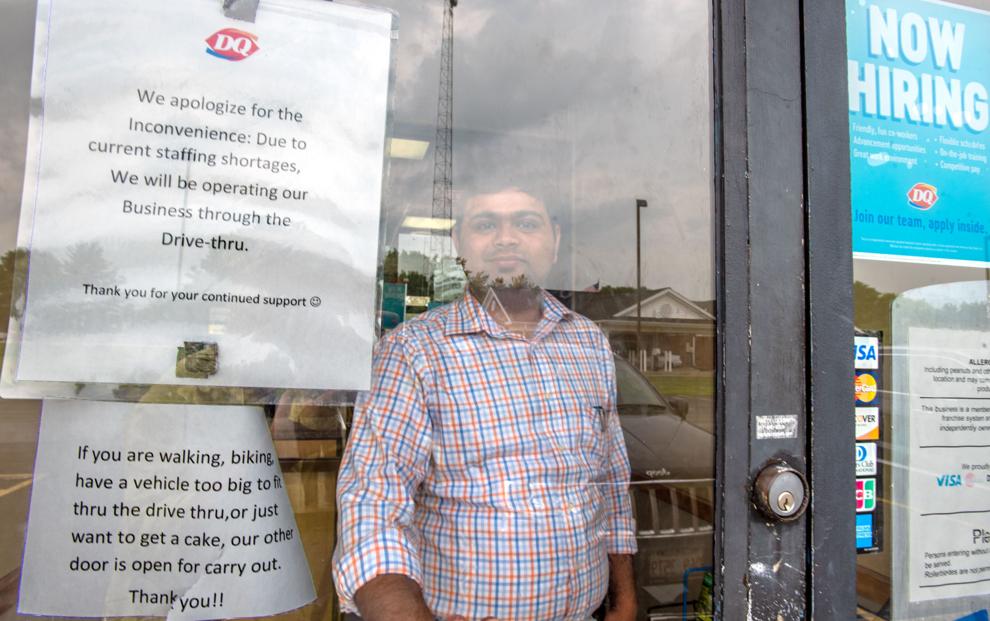 CHAMPAIGN — Would you heft packages for a living? Take a manufacturing job? Bus tables?
Job hunters' bargaining power may never be better.
As competition for workers remains fierce, some businesses are offering well over Illinois' $11-an-hour minimum wage and bonuses perhaps never seen before by job-seekers.
To name just a handful of recent online job postings in the local area:
HL Precision Manufacturing, which was hiring for its Champaign, Fisher and Schaumburg locations, was offering a $2,000 sign-on bonus plus a $3,000 bonus for any employee who refers an applicant who gets hired.
Red Robin Gourmet Burgers and Brews was advertising for help in Champaign location and offering a $200 bonus.
Hearthside Food Solutions in Gibson City was looking for workers starting at $15 an hour and offering a $1,000 sign-on bonus, a weekly attendance incentive bonus and benefits.
Sonic in Savoy was hiring at $12-$14 an hour, and Portillo's in Champaign was looking to fill several positions at $14 an hour.
Pear Tree Estates, a Champaign events venue, was looking for someone to wash dishes for $13-$16 an hour, and Olive Garden in Champaign was offering $14-$16 an hour to bus tables with benefits and flexible schedules.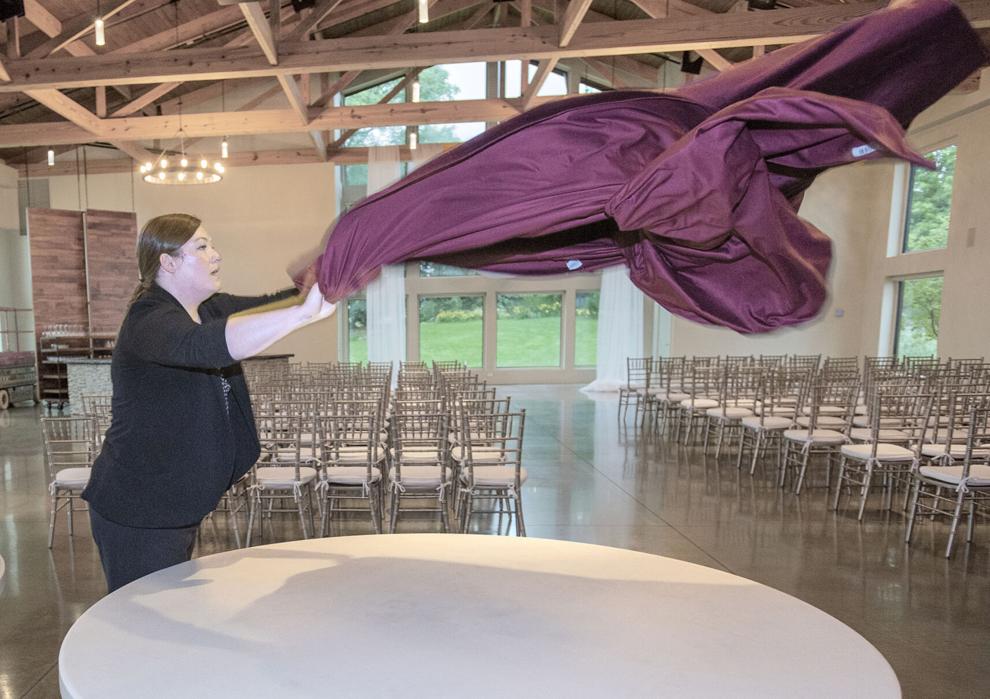 Paying more
Pear Tree Estates owner Annie Murray Easterday said she's always paid fair wages, "but we are starting at a higher wage."
Despite that, there are numerous openings to fill, she said.
"We have had a lot of people apply, but not a lot of people show up for an interview," Easterday said.
With gathering restrictions in Illinois recently lifted, Pear Tree Estates is very busy — so much so that it's stopped taking new bookings for this year until after November, in hope that the staffing situation will improve by then, Easterday said.
"We probably need 12 part-time people and three more full-time," she said.
OSF HealthCare, which recently announced it would raise its minimum wage throughout its system to $15 an hour, said this change has been in the works for months, "as it is the right thing to do for our mission partners."
"Like many employers, OSF continues to evaluate and execute on strategies to recruit and retain in a very tight talent market," OSF spokesman Curt Squires said. "Our ability to increase our minimum wage to $15 will allow us to stay market competitive."
Kraft-Heinz spokeswoman Stephanie Peterson said the company's Champaign plant currently has a low job-vacancy rate — less than 3 percent — with the majority of openings in technical positions.
The plant has implemented an employee referral program and is currently conducting in-person plant tours (with pandemic safety measures in place) to give candidates realistic job previews, plus offering peer mentors and enhanced orientation and training, she said.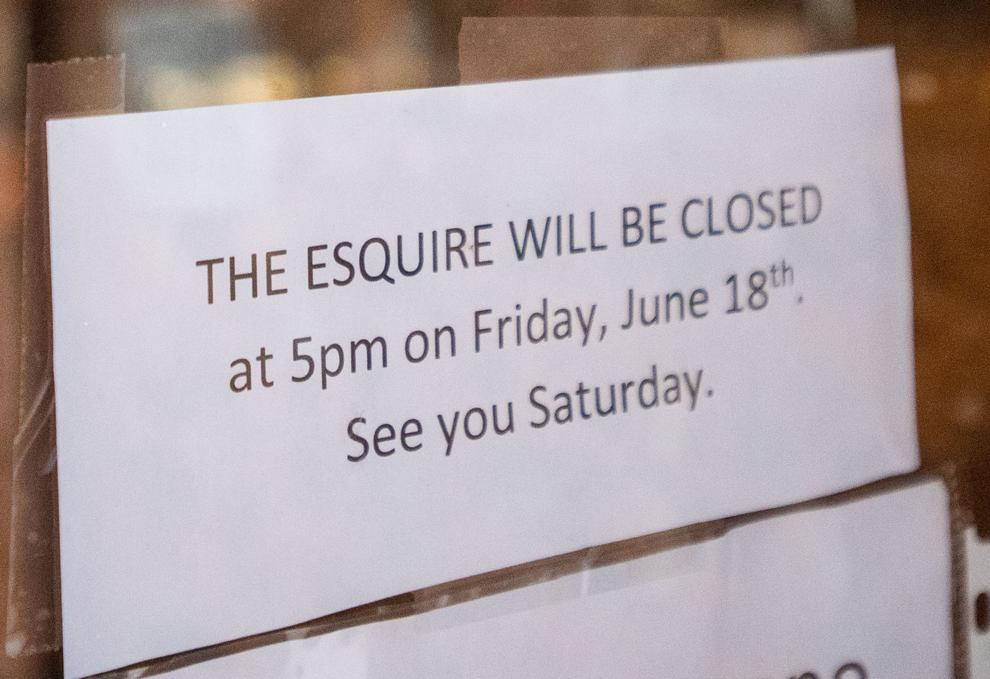 Awful for business
A lack of help has recently forced some dining and retail businesses to make some changes — and sometimes, to close early.
Downtown Champaign's Esquire Lounge closed at 5 p.m. on a recent Friday because there weren't enough available employees to stay open until the usual 1 a.m., according to co-owner Jackie Sampson.
"I had several people quit last minute," she said.
The Esquire managed to hang onto its core staff through the pandemic, Sampson said, but it hasn't been able to bring in new employees when normally it would be hiring 15-20 part- time people.
"Our core staff is just not enough," she said.
To accommodate business with less help, Sampson said not all of the Esquire's space may be open at all times.
"We have two patios, but probably not both of them will be open most of the time," she said.
Most customers are understanding, but a lack of enough help is "awful for business," Sampson said.
Bob Patel, owner of Dairy Queen in St. Joseph, said he needs five to six more people right now.
He's advertising for help but not getting applicants, he said.
He was able to open his dining room for a couple of weeks, but then had to close it again for lack of enough staff, and is currently selling on a drive- thru-only basis.
What's keeping workers from applying?
"Might be government gives us free money," Patel said.
Looking deeper
Robert Bruno, a University of Illinois professor of labor and employment, said the current worker shortage hasn't developed from just one issue, such as the $300 bump in weekly unemployment benefits.
Employers are in an unprecedented condition of all trying to rebuild to pre-pandemic levels at the same time and competing across industries for the same workers — and they're also seeing huge consumer demand, he said.
That's all giving workers increased leverage and allowing many to reconsider their options, Bruno said, and some are saying, "I don't want to go back to that lousy job."
To understand what's become of the job market requires a look back at the economy and what kinds of jobs it created, according to Bruno.
"Our economy, and this was true pre-COVID, creates a lot of very low-quality jobs," he said. "What I mean by that is they are low-pay, they come with few, if any benefits, the amount of flexibility that workers have in these jobs is minimum to none, so there's maximum employer control."
What political leaders and employers probably don't want to talk about is that a lot of jobs being brought back are "bad jobs," Bruno said.
"Our economy is really dependent on the service sector, and as a society, we haven't taken seriously the need for these jobs to be middle-class jobs," he said.
There have been some gains in the U.S. workforce, with employers adding 559,000 people to their payrolls in May. Still, employment was down by 7.6 million, or 5 percent, from its pre-pandemic level in February 2020, according to the U.S.Bureau of Labor Statistics.
Enhanced unemployment benefits (set to end Sept. 4) and new advance child-tax-credit payments starting July 15 are giving workers some breathing space to look around for something with better pay, benefits and flexibility, Bruno said. — and jobs that are better for their wellbeing.
"And how about paid sick time?" he said. "I mean, this is the 21st century."
Employers who want to fill their jobs will need to boost wages, offer a bit more flexibility in scheduling and provide better benefits, Bruno said.
"Almost always, when you hear concerns that workers aren't willing to take this job, you have to complete the sentence," he said. "They're not willing to take this job at this rate of pay."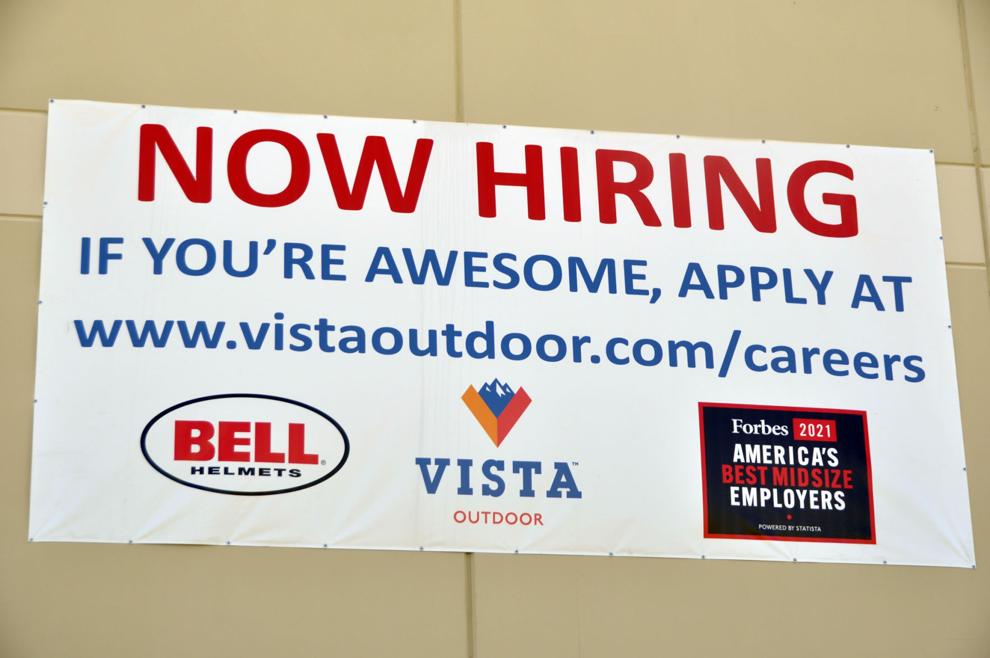 Hundreds of openings
Richard Yoerk, co-owner of Express Employment Professionals in Champaign, said even before the pandemic, the hourly pay rate for many entry-level jobs was $12.15, and it's now $15.29 "and rising."
"The pool of available workers is lower because there's an incentive to stay home," he said.
His agency currently has about 500 open jobs to fill in the Champaign County vicinity, he said.
To find workers, Express is doing thousands of recruiting calls to people who have posted their resumes online. It managed to schedule 131 interviews last week, and out of those, "we were able to on-board 81," he said.
Yoerk also said a lot of companies are raising their rates to compete, offering new part-time shifts and being more lenient on attendance due to illness and child care issues. And they've ramped up retention efforts.
The problem is, "people don't want to be a server any more," Yoerk said.
Cindy Somers, owner of Spherion Staffing in Savoy, said her agency also has several hundred jobs to fill and has seen employers raising pay and adding signing bonuses.
Is it helping? No, she said.
And this is a busy season for many of Spherion's manufacturing clients, Somers said.
"It's a constant struggle and it doesn't seem to be changing, unfortunately," she said.