As Illinois gets ready to lift all coronavirus-related restrictions — beginning Friday, per the governor's orders — we took a look at a handful of events making their triumphant return.
---
 BALLOONS OVER VERMILION
Pilots excited to share their passion once again
DANVILLE — The first time Larry Owen flew in a hot-air balloon, high above Vermilion County in 1989 at the Oldsmobile Balloon Classic, he was struck by the calmness.
Ballooning is a uniquely exciting and serene experience, he said. On the ground, the pilot blasts fire into the balloon from its loud propane burner. As the basket rises in the air, though, the feeling becomes serene. Because the balloon is propelled by the wind and not a noisy motor, the riders don't even feel the breeze, he said.
"It's very peaceful," Owen said. "By the end of the weekend, I said, I've gotta get me one of these."
The hobby of hot-air ballooning grabbed hold of Owen and many other Danville natives, including Dean Carlton, during the days of the Oldsmobile Classic, which ended in 2002. After Carlton's first flight, he quickly became a certified pilot and bought a balloon. Ballooning isn't a solitary activity, either, because a pilot needs at least one crew mate, but four to five is ideal.
Eventually, his wife and son became pilots as well, and that hobby turned into a family activity. For years, much of the Carltons' calendar is now planned around balloon festivals.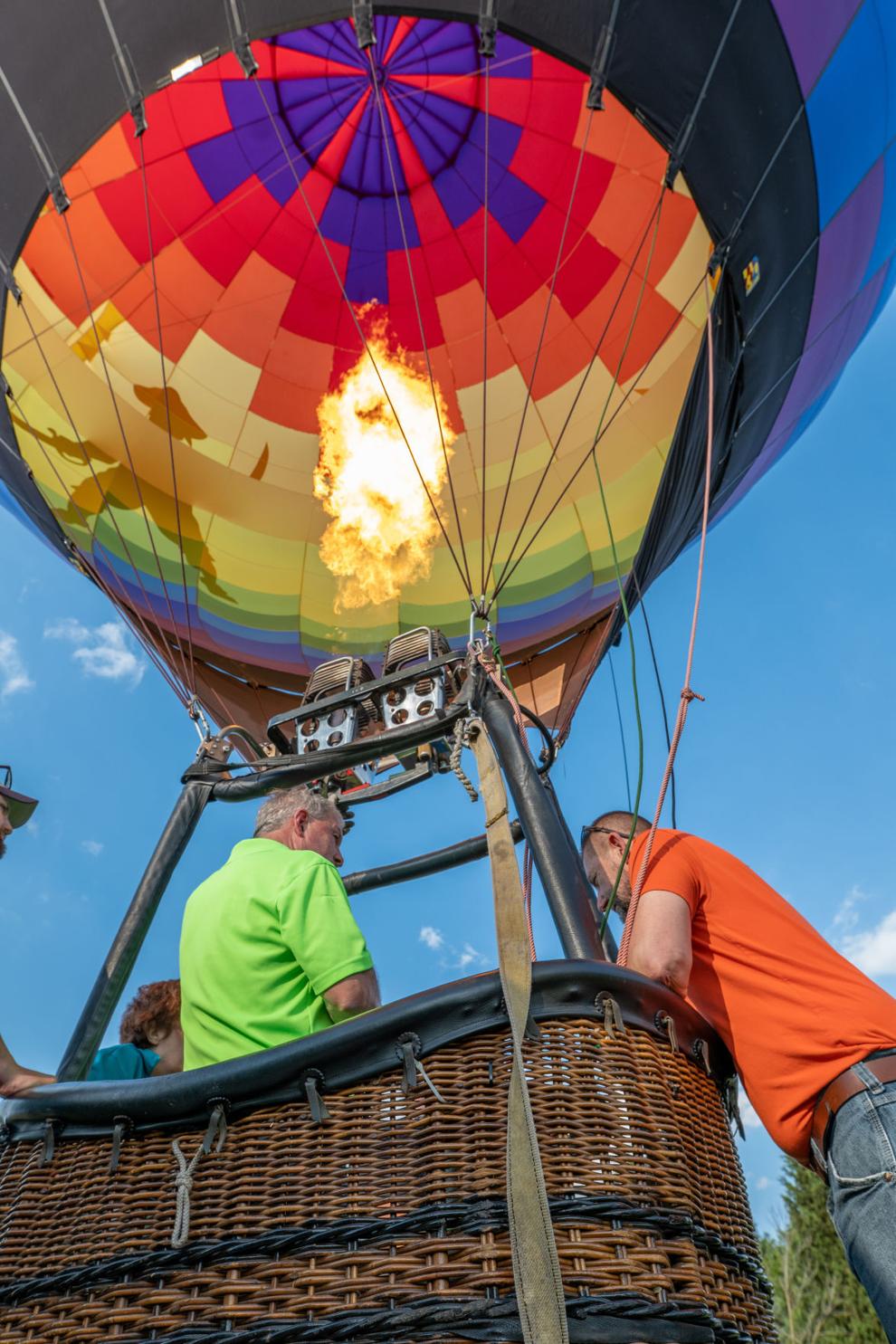 They've made friends in Danville and far beyond through the ballooning community, and after the Oldsmobile Balloon Classic was canceled in 2002, he was at the forefront of bringing a new festival, Balloons Over Vermilion, to Danville in 2016.
Last year, though, Carlton and his ballooning friends barely flew at all. Festivals across the country, including Balloons Over Vermilion, were canceled.
"It's depressing," Carlton said. "Along with all the other things that COVID brought, that we didn't get to do, almost all of our summer is planned around ballooning. All of our family vacations, for the most part, are ballooning related. The absolute worst was, we have friends from across the world that ballooning has brought us together with. Other than Facebook, the only way we get to talk to them is at events."
This year, Owen, Carlton and the ballooning community are back in their baskets, and Balloons Over Vermilion will be back, with some modifications. A few changes are COVID-19 related, including the fact that the shuttle service from Danville will not be in place. Because balloons can't fly during the day because of heat transfer from the ground, the event is adding carnival rides, games, and additional food vendors to keep people around all day long.
Carlton is simply happy to be flying again, and to expose others to the hobby he latched on to decades ago.
"You get the thrill of leaving the ground, but it's not like a jet throwing you back in the seat," Carlton said. "I have flown well over 800 flights. It's still exciting to me. I still get the giggle in my belly at 15 feet off the ground. It's really hard to describe how that feels. Scary, it's not. It's exciting. For the most part, you're standing still. The world is just moving underneath you."
---
CHAMPAIGN COUNTY FAIR
Pageant winners set to relinquish crowns after record reigns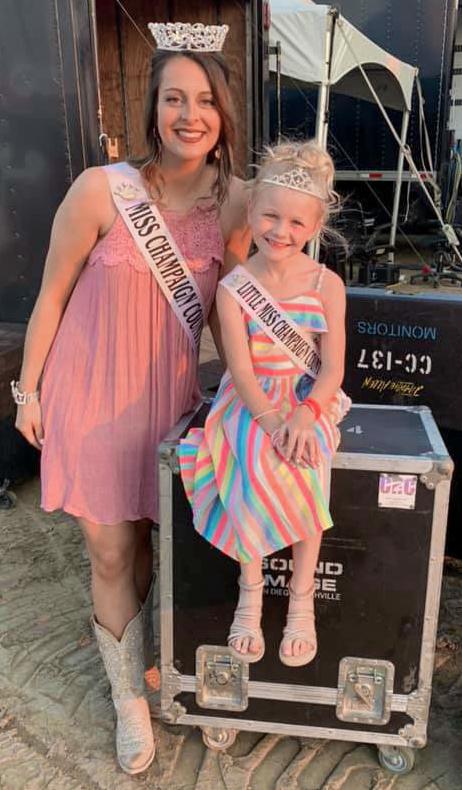 CHAMPAIGN — Every year she's run the Champaign County Fair Queen pageant, Deb Simmons has noticed a consistent theme in the farewell speeches given by the winners.
"Every girl that gives their farewell speech will say, 'Oh, I wish I had one more year. I wish I could do this again,'" Simmons said.
For the first time ever, the 2019 winners did get that extra year.
Because the Champaign County Fair was canceled last year, Miss Champaign County Fair Queen Carson Robinson and Little Miss Champaign County Fair Spencer McFarland had their reigns extended.
"They're the only two that got that wish," Simmons said.
Of course, it wasn't a normal extra year.
Normally, pageant winners are out and about representing the fair at various parades and public events. Many of those were canceled, of course, and even when they technically could attend an event, Simmons didn't want them to.
"For awhile in the beginning, I made sure that they were both quarantined," Simmons said, "because I didn't want them out representing or anybody seeing that was what we were supporting, so I wanted to make sure that we were buttoned up for awhile."
Eventually, both were able to put their second year to use, attending a few events safely, including a drive-by trick-or-treat event at the fairgrounds, a holiday parade and some other events, including a few that were virtual.
Before they relinquish their crowns, Robinson and McFarland will finish their service project that improves the fairgrounds, something Simmons has winners do every year. Among other projects, Robinson, who was a dedicated FFA member in high school and is interested in exposing children to agriculture, has spent time drawing attention to the livestock contests at the fairgrounds by adding new signs and directions to the barns.
On July 18, Robinson and McFarland will finally pass on their crowns at The City Center in downtown Champaign. Simmons said that the building will be able to accommodate a large crowd by making use of its balcony, something that wasn't clear in the months leading up to the event.
Six contestants have registered for the fair queen pageant, which is for 16-to-21-year-olds, and Simmons expects a few more to take the stage for the Little Miss contest for 6-to-10-year-olds.
Simmons said both Robinson and McFarland are particularly relieved they'll get to give their farewell speeches, even if they're a little different from previous ones.
"As much as they're going to miss it," Simmons said, "I think they're ready to move on from that part of their life and see what the future holds for them given the fact that they had two years."
---
EBERTFEST
After two-and-a-half-year break, festival to return in September with modifications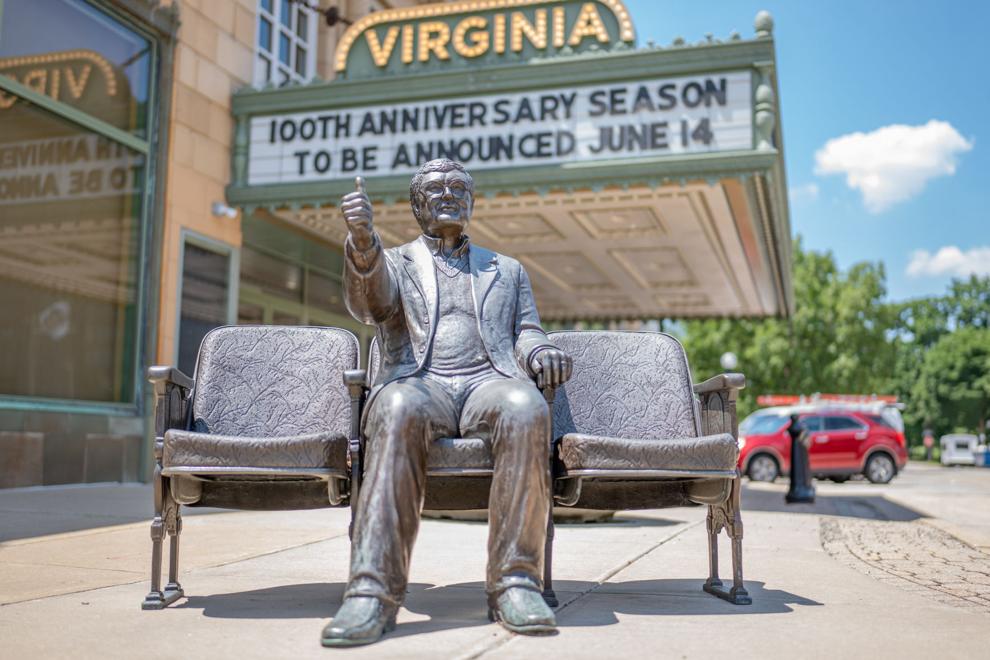 CHAMPAIGN — During one of her many moments of solitude over the past year, Chaz Ebert sat down and began writing. She wasn't crafting an article for her late husband's website, rogerebert.com, or adding pages to one of the two books she's nearly finished writing.
Instead, she began writing lyrics to a song.
Ebert doesn't play an instrument, and she doesn't consider herself a musician. But after hearing so many stories of isolation during the pandemic and experiencing it herself, a song began to play in her head.
In "I Remember People," she lays out her feelings about the everyday interactions that she once took for granted, including seeing a smile and feeling an embrace.
When asked what she misses about Ebertfest, the downtown Champaign film festival she founded with her late husband, movie critic and Urbana native Roger Ebert, more than 20 years ago, she doesn't recall the stars she's interviewed onstage or movies she's seen.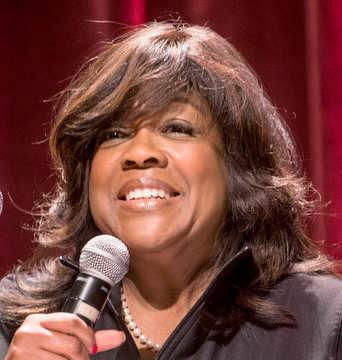 "This may sound strange, but one of the things that I miss is standing behind that sculpture (of her husband) in front of the Virginia Theater and talking to people," she said. "And I miss that. It seems like it may be a strange thing to miss, but I miss that. We would come out between movies and stand behind the sculpture of Roger in the plaza and just talk about movies and we would sit in the chair and take pictures between movies."
After a two-and-a-half year break forced by the coronavirus pandemic, including a cancellation last year and a delay this year, Ebert will be back in Champaign-Urbana this fall, as the festival returns to the Virginia from Sept. 8-11.
Those who didn't receive a refund for their passes last year have already begun swapping them for this year's event, but Ebert couldn't yet confirm what movies will be shown and which guests may attend.
Last year's festival was set to open with Francis Ford Coppola's 1984 film "The Cotton Club" and finish with the 1998 Farrelly brothers' film "There's Something About Mary," with co-writer/director Peter Farrelly in attendance. Among the movies in between was an Alfred Hitchcock film chosen based on an audience poll from the previous year.
This year's schedule, though, will likely be a little different.
"We could have gone fully with our 2020 slate that we announced, but we decided to switch things up a bit," Ebert said. "There are some films that have come out since then that we think may be more appropriate. The pandemic changed the way we looked at things and how we related to people, so we thought there may be some films that are more appropriate. So we have some new invitations out."
Ebert does know, though, that there will be modifications to this year's festival. The biggest change is that seating will be completely reserved rather than general admission, which will allow groups to sit together with a one-seat buffer between them.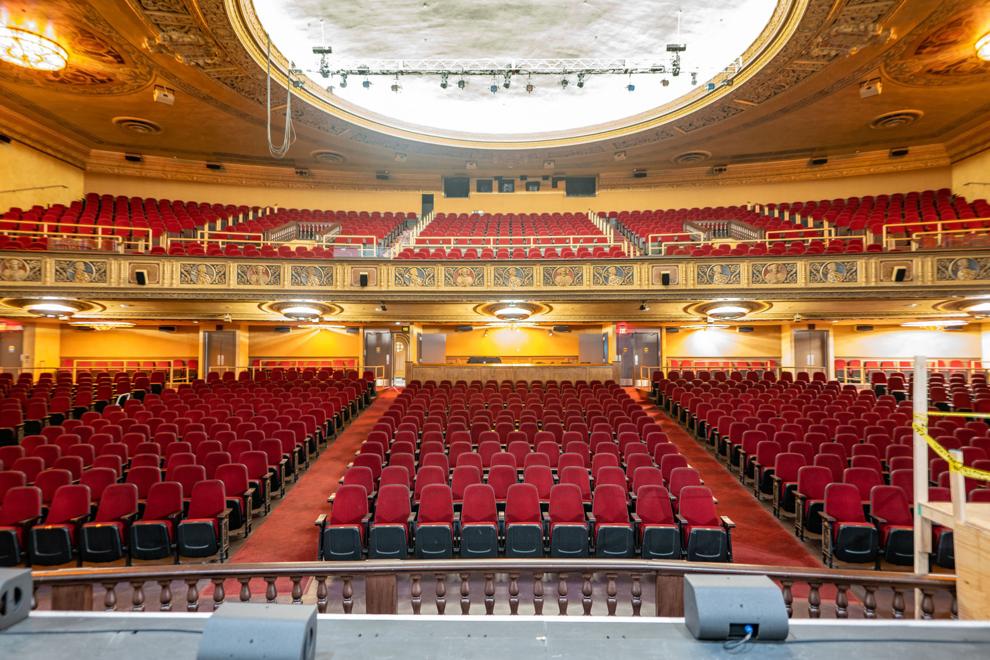 A rush line will still be held to fill open seats, but seating will be more limited than in the past. That change came after Ebert held a Zoom call with audience members that included several polls about what they'd like to see at this year's event.
Over the next few months, a lineup will begin to take shape, likely with some movies that were set to be shown last year and others that weave a tale about the importance of personal interaction or cover other pandemic-related themes.
Whatever the lineup is, Ebert is looking forward to being back in her husband's hometown, standing behind his statue, speaking with people about the movies they've experienced together.
And this year, she'll appreciate those interactions a little more.
"He used to say Champaign-Urbana made him feel like he was born in the center of the universe, so when I'm there, I'm really mindful of his legacy and of just — gratitude is the word that I think of," Ebert said. "I'm so grateful for all of the people who come to the festival year after year and enjoy movies with us, and I'm so grateful to the people who were there when Roger was going through his illness, and after he lost his ability to speak, and people would stop by when he was sitting in his chair in the back of the theater.
"There are just so many good memories associated with him and his love of movies when I'm there, so it just makes me feel good when I'm there."
---
FORD COUNTY FAIR
Melvin residents happy to have 'main event' to look forward to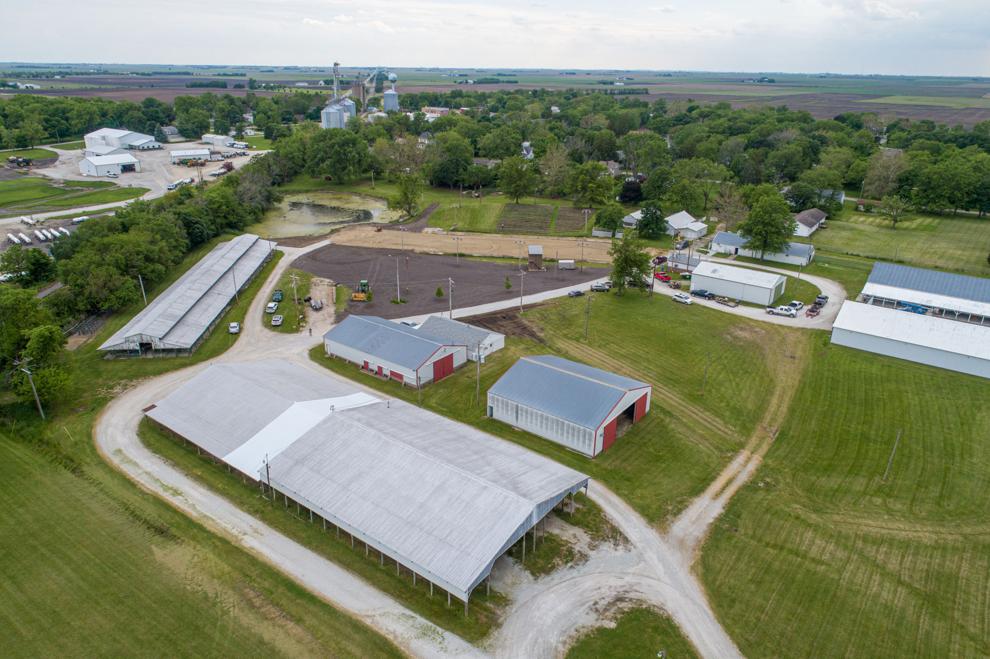 MELVIN — At 4 p.m. Tuesday, around a dozen vehicles pulled into the Ford County Fairgrounds in Melvin, towing mowers behind them. Then, members of the fair board got to work, mowing the open fields, cutting the overgrown grass that was twice as tall as the seats in the grandstand and cleaning up the grounds that will host an event that will bring crowds that will outnumber the population of the small farming village by several times.
Over the next week leading up to the Ford County Fair, which runs June 13-19, carnival rides will be towed into the space, kids will begin to arrive with their livestock to show, and a beer tent will be erected for a concert that will pull in country music fans from far and wide.
And this year, the people of Melvin have reason to appreciate the fair even more than normal.
"The fair's kind of the unofficial kickoff to summer in the town and in the county," fair board President Kirk Miller said, "and (last year) there wasn't anything to do."
Like many small rural communities, Melvin no longer has a high school or a middle school, meaning students don't congregate in town each day, and the sporting events that can bring folks together take place 10 miles down Illinois 54 at Gibson City-Melvin-Sibley High School.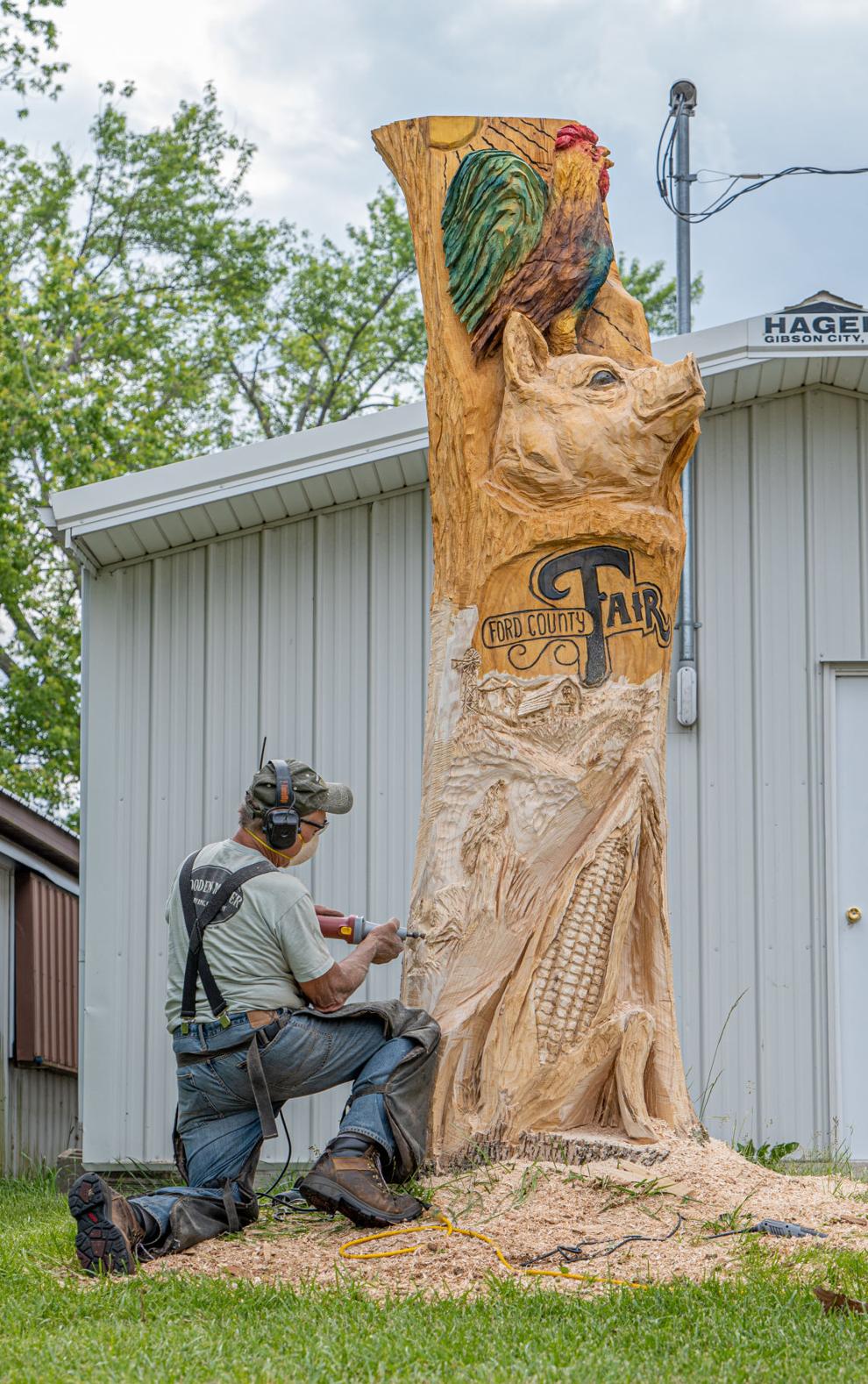 Inside the borders of Melvin, the county fair is generally the only source of live entertainment that regularly takes place in a given year. That's what made last year so strange to Miller, a farmer who lives 8 miles outside of Melvin. Because of COVID-19, the only event that brings the people of Melvin together was canceled.
"There was nothing to look forward to," Miller said. "With things being shut down, there was nothing to look forward to."
Miller learned 20 years ago not to take the fair for granted.
At that time, it looked as if it might go the way of the high school. That's what prompted Miller, then in his early 20s, to get involved.
"We had a lot of older board members that had put their time in," Miller said. "It was one of those things that, if some younger people didn't step up, the fair was probably going to die because of the lack of volunteers."
Over the ensuing years, new ideas began to flow. They started a Cash Bash fundraiser, similar to a 50/50 raffle, which allowed them to spend more on entertainment. They spent around $30,000 upgrading restrooms. They've paved the concert area so that the ground doesn't become a muddy mess on rainy days.
This year, the people of Melvin will gather once again.
The fair will kick off with a horse show Sunday and proceed with the pageants, carnival rides and livestock competitions that are staples of county fairs. The Ford County Fair, though, has long been known for its live entertainment, Miller said.
For years, the fair regularly hosted Guy Lombardo and The Royal Canadians, a nationally known big band, and in more recent years, country stars, including Frankie Ballard, Montgomery Gentry, Dustin Lynch and Travis Tritt, have taken the stage. This year, the Grammy-nominated Eli Young Band will perform.
A few years ago, when he noticed a line beginning to build outside a concert, Miller decided to help check IDs as people filed in. That's when the breadth of the people who attend sunk in.
"I was checking IDs from Wisconsin and Indiana and Ohio," Miller said, "and we had a lot of U of I people and a lot of people eight to 10 hours from home, but for a lot of them, it's cheap entertainment to catch a live concert."
Of course, this year, the fair will have some COVID-19 restrictions in place, even as mitigation measures loosen. But to have one large event again within the borders of Melvin is special nonetheless.
"It's the main event that happens in town each year," Miller said. "It's small-town America, and being able to put on a grandstand show like our concert that we have on Friday nights is truly special in a town this small."