CHAMPAIGN — The public will have a major say in how the Champaign school district spends a little more than $25 million it will receive from the latest coronavirus relief bill, as allocated by the state.
School board President Amy Armstrong said Monday that officials haven't yet determined the form in which public input will be received.
At a news conference Monday at the Champaign Early Childhood Center, Gov. J.B. Pritzker announced that Illinois will receive about $7 billion in funds from the relief bill passed last month.
The money is designed to support efforts to reopen K-12 schools safely this month and equitably expand opportunities for students who need it most.
Armstrong said the additional funding opens the door for starting programs that were already in the works "that we might have been concerned about where the initial startup dollars" would come from.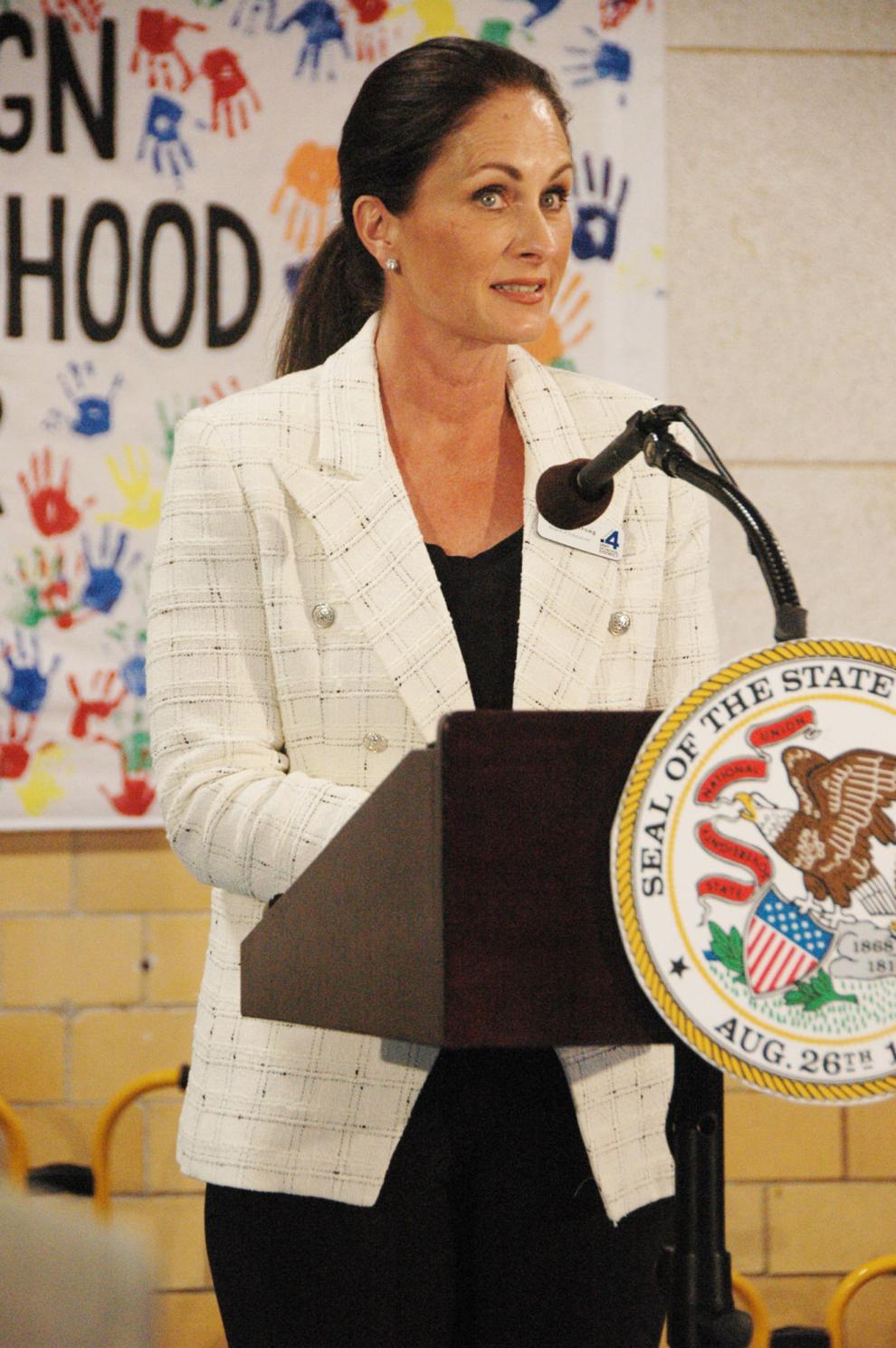 "I happen to be a parent of a severely disabled child who wasn't able to access any educational opportunities during the pandemic," Armstrong said. "Offline learning doesn't work. Online learning doesn't work. She must have hand-over-hand, face-to-face support.
"Many parents are in crisis because their children are at home and they're not being served where they normally would have been."
Armstrong said the funding will allow the district to enhance programs for the most vulnerable children, "as well as our children who rely on us for food, and those who need face-to-face interaction with teachers."
The majority of Unit 4 students continue to learn remotely.
School board member Kathy Shannon said the percentages of remote and in-person learning vary by school — some have as little as 30 percent of students attending in person, while others have as much as 60 percent. She said one factor is their parents' socioeconomic status.
Shannon said the majority of students will be back in school in the fall.
"We just did another survey, 'Will you come back in the fall?' We're seeing very high numbers that will come back. ... It's a small percentage that wants to stay remote," she said.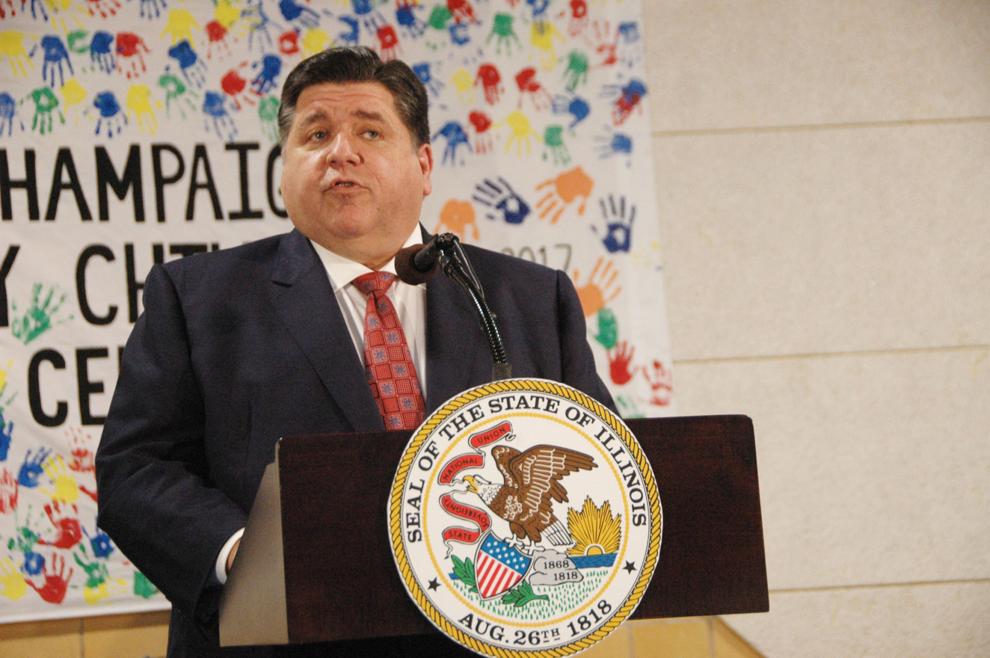 Pritzker said many are wondering if this was a lost year for children educationally — "if it will impact their future in some way."
He said the latest relief bill is an unparalleled opportunity to revitalize learning and deal with learning loss.
"It will give schools the opportunity to provide real solutions (such as) academic or behavioral counseling, out-of-classroom experiences like high-value tutoring, after-school programs or summer camps or creating individualized student profiles," he said.
State Sen. Scott Bennett, D-Champaign, said the pandemic has brought to light many of the voids that existed long before COVID-19, and Pritzker's initiatives address many of those issues.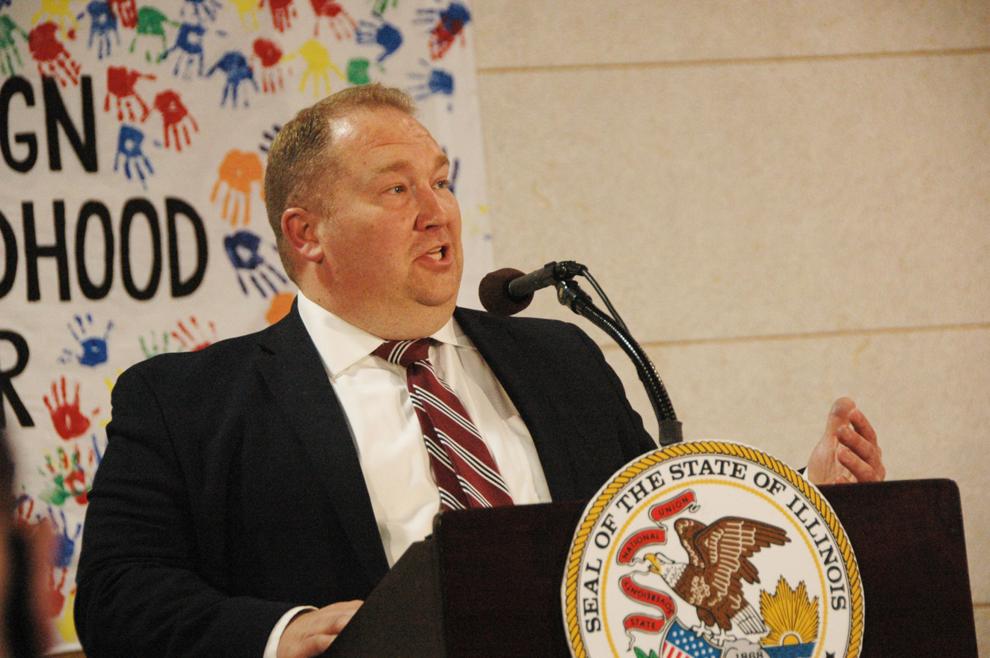 "We can't go back to where we were before, whether it's food insecurity or the lack of safe child care or just the inequity of children's educational experiences in the state," Bennett said.
Champaign Superintendent Susan Zola said educators will no longer look at sitting in a classroom as the singular option for educating children.
One lesson she has seen is the "powerful relationship between students, teachers and staff."
"Teachers create the reasons that students come to school," Zola said. "It's not the ... laptop that brings students together. (Also), as we made our way through the year, we were constantly reminded of the importance to provide social and emotional support to students and their families."