Coronavirus response | Christie Clinic placing 225 employees on furlough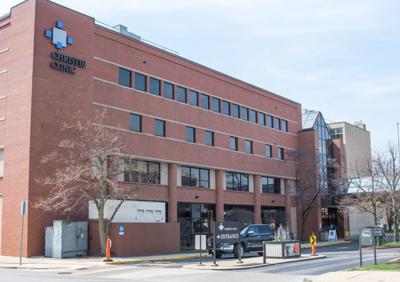 CHAMPAIGN — Christie Clinic is placing about 225 employees on a temporary furlough due to coronavirus-related losses, Chief Executive Officer Kenny Bilger said Thursday.
"It is our intention that these furloughs will be short term, with a current expectation of all team members returning to work no later than June 1, 2020," he said in a letter to Christie employees that clinic officials shared with The News-Gazette.
The temporary furloughs will affect about 25 percent of Christie's 900 staff members, according to Melissa Tepovich, the clinic's marketing and public relations manager.
Bilger also told employees he won't be drawing any compensation as CEO until all furloughed employees are back on the job, and the entire clinic officer and board officer teams will be working at reduced salaries.
"Other management and leadership wages will be reduced as well, and adjustments to physician compensation will be enacted, also," he said. "We are all in this together and the short-term pain is necessary to make sure Christie Clinic returns as a strong cornerstone in this community for another 90-plus years and is able to operate without any limitations to caring for our patients."
COVID-19 is having a major impact on the clinic's business because certain services have been temporarily closed and non-urgent visits, diagnostic tests and surgical procedures have been delayed, Bilger said.
Even though virtual medical visits have been ramped up, the clinic's volume levels have dropped to less than half of what they would be under normal circumstances, he said.
Bilger's letter states furloughed team members would be notified by April 7 and will have scheduled meetings with the clinic's human resources department.
The clinic will continue to provide health insurance, dental and vision coverage to those who currently have coverage and are affected by the furloughs, and the clinic will further pay the employees' portion of the premiums for those benefits, Bilger said.
"It is also anticipated that all furloughed team members will be eligible for expanded unemployment benefits which will be determined by the state of Illinois," he said.
Bilger assured employees in his letter that Christie Clinic wants to bring all those being furloughed back to work.
He also said Christie Clinic and Carle have agreements in place to be prepared for a surge in COVID-19 patients.
"Should we see a surge in COVID-19 patients that results in capacity and work force issues at the local hospital level, it is possible that furloughed Christie Clinic employees will be recalled and, along with other Christie Clinic employees, will assist in those operations," he said.