CHAMPAIGN — Christie Clinic is moving corona-virus testing outdoors.
The clinic has set up a tented drive-thru coronavirus testing area behind its facility at 1801 W. Windsor Road, C.
Christie patients approved for testing will be directed there, according to Christie spokeswoman Melissa Tepovich.
Patients are being asked to call a new Christie COVID-19 hotline at 217-366-4070 to be screened on the phone in advance, rather than going directly to the testing area on their own, she said.
Patients will be tested either inside the drive-thru, or — if they need to be further evaluated — will be examined in a portable exam room next to the new drive-thru.
This new drive-thru testing area was being set up on Tuesday, just ahead of the Illinois Department of Public Health's announcement that the total number of COVID-19 cases in the state had climbed to 160 and the state's first COVID-19 death had occurred, a Chicago woman in her 60s.
The state also announced its first outbreak at a long-term-care facility in DuPage County involving 21 cases — 17 residents and four staff members.
Champaign County continued to have a single COVID-19 case Tuesday, and no new cases were reported by the state in surrounding East Central Illinois counties.
Results from pending COVID-19 tests continued to trickle in.
Champaign-Urbana Public Health District Administrator Julie Pryde said seven more of Champaign County's pending tests came back negative Tuesday, following 13 negatives the day before.
Carle Foundation Hospital halted its sentinel surveillance testing of emergency-room patients for COVID-19 on Tuesday. The state is prioritizing testing for people with suspected exposures, according to Carle spokeswoman Jamie Mullin.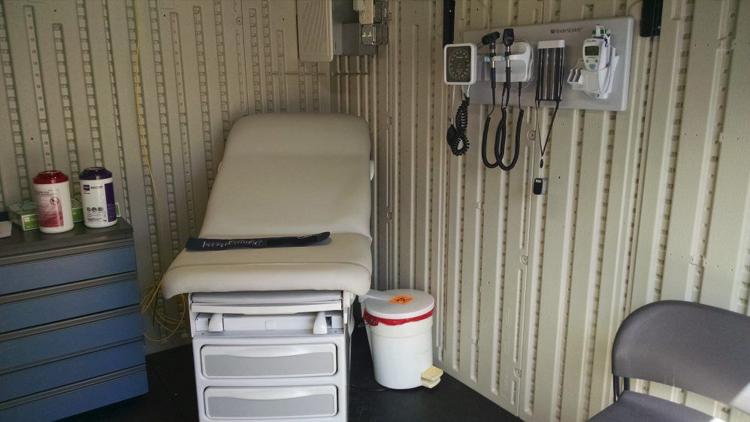 Flooded with calls and visits related to the virus, local health care providers began launching new phone and digital options to help screen patients, answer their questions and direct them to assistance faster.
In addition to Christie Clinic's new hotline, Carle launched a new online risk assessment for the coronavirus at carle.org/home/covid-19-screening.
Carle said the tool includes the same questions being asked when patients are screened in person, and it responds with guidance on how, where or if a patient should seek care.
Carle also launched a dedicated COVID-19 patient hotline to answer questions. Patients who want to access that should call 217-902-6100 and press 1.
OSF HealthCare, which owns OSF Heart of Mary Medical Center, Urbana, and OSF Sacred Heart Medical Center, Danville, has launched "Clare," a virtual assistant chatbot at osfhealthcare.org to help educate the public about COVID-19. Patients with symptoms can also use this tool to be screened and referred to care.
OSF also has a new text-messaging information tool (OSF COVID Companion) to guide the public and send updates to their phones. To subscribe, text OSF to 67634.
OSF further has launched a new COVID-19 nurse hotline that is being staffed around the clock. It can be reached at 833-673-5669.